How to buy Urban Outfitters stocks (2023)? – invest in Urban Outfitters
Urban Outfitters is a well-known fashion retailer that caters to a specific lifestyle. Do you have confidence in the profitability of the segment that Urban Outfitters targets? Then it might be interesting to consider buying Urban Outfitters stocks. In this article, you will learn how to invest in Urban Outfitters shares, and you can check the stock price.
Urban Outfitters is a company that targets the so-called hipsters. By focusing on a lifestyle, it can remain captivating for these customers to continue visiting the store. Do you think they can continue to compete against online competitors? Then buying Urban Outfitters shares might be appealing! You can directly buy Urban Outfitters shares from one of these reliable stockbrokers:
| Brokers | Benefits | Register |
| --- | --- | --- |
| | Buy Urban Outfitters without commissions. Your capital is at risk. Other fees may apply. | |
| | Speculate with CFD's on increasing & decreasing prices of Urban Outfitters! 82% of retail CFD accounts lose money. | |
| | Benefit from low fees, an innovative platform & high security! | |
| | Speculate on price increases and decreases of Urban Outfitters with a free demo! | |
What is the current stock price of Urban Outfitters?
Are you curious about the latest price data of Urban Outfitters? Below, you can directly see the latest price of the company's stock. You can also use the buttons to open a position:
Company details of Urban Outfitters
Below, you can find the key company details of Urban Outfitters.
Before deciding whether to buy or sell Urban Outfitters shares, it is important to analyse the stock thoroughly. In the overview below, you can see how Urban Outfitters has performed over the past period.
Stock prices of Urban Outfitters over the last 5 days
In the table below, you can see the stock prices of Urban Outfitters over the last 5 days:
What does the stock price of Urban Outfitters do in 2023?
Are you curious about what analysts think Urban Outfitters will do in 2023 and the following years? We have combined the forecasts of analysts using data from Alpha Vantage. Remember that this figure is just a prediction about the stock's performance and it may not come true.
Strong brands: Urban Outfitters owns various strong brands, including Urban Outfitters, Anthropologie, and Free People. Each of these brands targets a different market segment, which provides diversification.
Active: Urban Outfitters actively releases new clothing and strives to adapt to the tastes of its customers.
Multiple channels: Urban Outfitters sells its products through physical stores as well as e-commerce channels.
International expansion: Urban Outfitters expands its presence by opening stores in new countries. If the brand becomes successful in new countries, their profitability may increase.
What are the risks of investing in Urban Outfitters stocks?
Challenges within the fashion industry: Urban Outfitters faces a lot of competition, and consumer tastes change regularly.
Dependent on consumer spending: When the economy does not perform well, people often cut back on their spending patterns.
Supply chain: Urban Outfitters relies on an international supply chain for its product manufacturing. Disruptions within this chain can put profitability under pressure.
Competition: The rise of e-commerce is a challenge for Urban Outfitters since they still primarily rely on physical stores.
Who are the main competitors of Urban Outfitters?
H&M
Zara
Forever 21
Free People
Activate your account by verifying your identity
Deposit funds into your investment account via bank transfer or credit card
Select the Urban Outfitters stock
Enter the amount you want to invest in Urban Outfitters shares
Click on buy to invest in Urban Outfitters shares
About Urban Outfitters
The beginning of Urban Outfitters was the Free People's store in Philadelphia, which opened in 1970. Founders Dick Hayne and his wife sold both new and second-hand clothing. In 1976, the store's name was changed to Urban Outfitters. The store was an immediate success, which lead to the rapid opening of more stores. By 1995, there were 23 Urban Outfitters stores in the US. The first store in Canada opened in 1996. Dick Hayne and his wife also decided to start another concept: the Anthologie chain, which also became successful.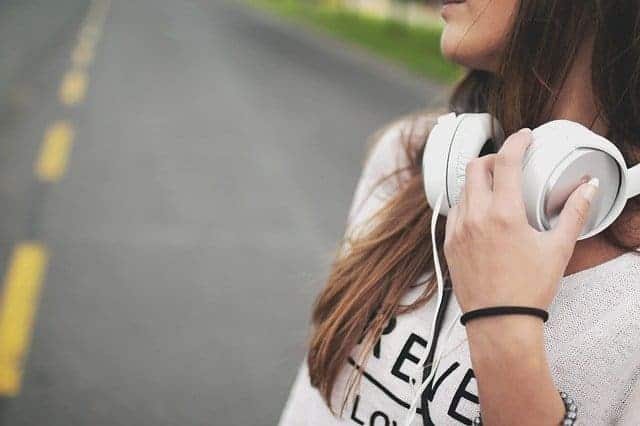 A lifestyle-oriented retailer
Urban Outfitters is a lifestyle-oriented retailer. A key target audience is teenagers and young adults who can find alternative fashion that aligns with the hipster culture. Hipsters prefer to wear retro and vintage clothing.
If you want to invest in Urban Outfitters shares, it is advisable to follow the latest fashion trends. If the brand's new clothes are well-received, it may be smart to buy Urban Outfitters stocks.
More than clothing
In addition to clothing, they also sell shoes, beauty & wellness products, household items, and music. Many of the goods sold are designed and produced in-house under private labels.
Investments in restaurants
The number of customers and sales within Urban Outfitters stores declined. To offset this decline, the retailer decided to change its strategy. Urban Outfitters then acquired three restaurants from the Vetri family.
If Urban Outfitters manages to break into new markets, it can be interesting to buy the shares. However, the fashion industry is highly competitive, and if consumer tastes change, the company can quickly lose customers. Therefore, closely monitor Urban Outfitters' new collections and research what the average consumer thinks of the brand.
Furthermore, keep in mind that not every stock suits every type of investor. Whether you should buy Urban Outfitters shares strongly depends on your personal situation. Research your risk profile and determine if the stock aligns with your strategy.
Author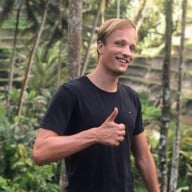 About
When I was 16, I secretly bought my first stock. Since that 'proud moment' I have been managing trading.info for over 10 years. It is my goal to educate people about financial freedom. After my studies business administration and psychology, I decided to put all my time in developing this website. Since I love to travel, I work from all over the world. Click <a href="/about-us/">here</a> to read more about trading.info! Don't hesitate to leave a comment under this article.