How to buy Nabor Industries shares?
The global gas and oil drilling company Nabors Industries is based in Houston, Texas. To drill, Nabors has 400 platforms in more than 20 countries. This makes it a company with the largest land drilling fleet in the world. The three business segments of the company are International Drilling, US Drilling, Canada, Drilling Solutions and Rig Technologies. Would you like to invest in Nabor Industries by buying the shares? You can read here how you can buy Nabor Industries shares.
Where can you buy Nabor Industries stocks?
Do you want to buy Nabor Industries shares? You can directly trade in Nabor Industries stocks with one of these reliable brokers:

| Brokers | Benefits | Register |
| --- | --- | --- |
| | Buy Nabor Industries without commissions. Your capital is at risk. Other fees may apply. | |
| | Speculate with CFD's on increasing & decreasing prices of Nabor Industries! 82% of retail CFD accounts lose money. | |
| | Benefit from low fees, an innovative platform & high security! | |
| | Speculate on price increases and decreases of Nabor Industries with a free demo! | |
The oil world is very volatile. When the oil price rises, a company like Nabors Industries can benefit from this. When the demand for oil decreases, the company can lose a lot. As a smart, active investor, you can respond to this by means of CFDs. A CFD makes it possible to place orders on both rising and falling stock prices.
Would you like to actively trade in the price development of Nabors Industries? That is possible! With Plus500 you can speculate on the price development of Nabors Industries by means of CFDs. Use the button below to open a free demo account with Plus500:
What is the current stock price of Nabor Industries?
Are you curious about the current share price of Nabors Industries? In the graph below you can see at what price you can buy a CFD directly on the company.
Angelo Energy Ltd becomes Nabors Industries Ltd
The company was founded in 1968. The name of the company was Angelo Energy Ltd at the time. The company was listed with its shares on the American Stock Exchange. When the company came out of recession in 1982 there was a loss of 4 million dollars. In that year there was also extraordinary income of 4.6 million dollars. In 1986, the name of the company was changed to Nabors Industries Ltd.

Companies acquired by Nabors Industries
The company grew through various acquisitions. Westburne Drilling was the first international acquisition in 1988 which had activities in the Middle East. Loffland Brothers Drilling was acquired by Nabors in 1990. Grace Drillings was acquired in 1994 for which Nabors Industries paid 32 million dollars. This acquisition added 167 rigs to the company's fleet.
The company also expanded as a result of various acquisitions in 1997. Each acquisition resulted in certain expansions. With the acquisition of Canrig, Nabors was extended to the drilling equipment sector. The acquisition of Sundowner expanded Nabors to the offshore drilling. With the acquisition of Epoch Well Services, the company expanded into the instrumentation market.
From 2000 to 2011
Nabors Industries didn't just make takeovers. In 2007, the company sold its See-Mar fleet, including 20 offshore supply vessels. The company Hornbeck Offshore Services paid 189 million dollars for this.
In 2010 Nabors took over another company. By acquiring the company Superior Well Services for 736 million dollars, Nabors entered the market for completion and production services.
Some activities of Nabors Industries after 2010
In 2013, the company introduced a new generation of pad-optimized rigs with advanced running capabilities. These rigs were used to drill multiple wells.
In 2015, the company decided to focus only on drilling and technology. Therefore, the Nabors Drilling Division was established.
Several joint ventures were concluded by Nabors. With KazMunayGas in Afghanistan, the joint venture "KMG Nabors Drilling Company" was closed in 2015. Why is this the case? To transfer drilling operations from Tengizchevroil on the Tengiz field to this joint venture. In 2017, the SANAD joint venture was formed with Saudi Aramco, the largest oil company in the world. SANAD stands for Saudi Aramco Nabors Drilling Company.
In 201,7 two companies were acquired by Nabors. Tesco Operations was acquired for 216 million dollars. Robotic Drilling Systems, part of the Norwegian-based drilling company Odfjell Drilling, was also acquired.
Petromar Technologies was acquired in 2018. The company's innovative products are used in unconventional oil and gas exploration. Do you think all these acquisitions will have a positive effect on the share price? Then buying Nabors Industries shares could be interesting.
Author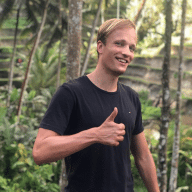 About
When I was 16, I secretly bought my first stock. Since that 'proud moment' I have been managing trading.info for over 10 years. It is my goal to educate people about financial freedom. After my studies business administration and psychology, I decided to put all my time in developing this website. Since I love to travel, I work from all over the world. Click here to read more about trading.info! Don't hesitate to leave a comment under this article.