How to buy Saudi Aramco stocks (2023)?
Saudi Aramco is the largest oil company in the world. But how can you actually buy shares in Saudi Aramco? In this article, you will learn everything you need to know about investing in Saudi Aramco stocks!
How to buy Saudi Aramco stocks?
You can buy Saudi Aramco shares from a reputable stockbroker. In the overview below, you can see which brokers offer the ability to invest in Saudi Aramco shares:
| Brokers | Benefits | Register |
| --- | --- | --- |
| | Buy Saudi Aramco without commissions. Your capital is at risk. Other fees may apply. | |
| | Speculate with CFD's on increasing & decreasing prices of Saudi Aramco! 82% of retail CFD accounts lose money. | |
| | Benefit from low fees, an innovative platform & high security! | |
| | Speculate on price increases and decreases of Saudi Aramco with a free demo! | |
Large reserves: Saudi Aramco has one of the largest oil reserves in the world, which makes it one of the largest companies in the world.
Diversification: Saudi Aramco is involved in multiple steps of the production process, which gives the company more control over the process.
Low production costs: Due to low production costs, Saudi Aramco can achieve higher profits.
Strong financial results: Saudi Aramco has consistently delivered strong financial results lately.
Collaborations: Saudi Aramco collaborates with companies such as Total and Reliance Industries.
Government: Saudi Aramco has the full support of the government of Saudi Arabia, which can contribute to the company's stable situation.
Investing in Saudi Aramco stocks is not without risks. In this section of the article, we discuss the main risks of investing in this stock.
Dependence on oil prices
As with other oil companies, as a shareholder of a company like Saudi Aramco, you are highly dependent on oil prices. According to estimates from Bernstein, the company's profits increase by $1.5 billion for every $1 increase in oil prices.
The price of oil increases when the economy performs well. Planes and machines consume oil and when there is a lot of production, the demand for the black gold naturally increases. When you invest in a company like Saudi Aramco, you are therefore highly dependent on the global economy.
Lack of control
As a shareholder in Saudi Aramco, you have no control. Normally, as a shareholder, you have a vote and can participate in decisions about the future of the company. In this case, however, the government is the majority shareholder of the company.
As a shareholder, you are therefore completely dependent on the decisions made by the government. You may ask yourself whether you have enough confidence in the Saudi Arabian government before buying the shares.
Human rights
If you believe it is important to invest in companies that engage in socially responsible practices, then you should probably avoid Saudi Aramco. The country does not take human rights very seriously, and buying Saudi Aramco stocks directly supports the regime.
Limitations on dividend
The promised dividend payouts of the Saudi Aramco stock are lower than those of a company like Shell. If you invest for income, it's better to buy a stock with a higher dividend payout.
Political instability
Political instability is a significant risk of investing in an exotic region like Saudi Arabia. When you invest in America or Europe, you know your rights as a shareholder. However, investing in Saudi Arabia is less certain.
The region as a whole is also quite unstable. Not long ago, for example, the oil fields of Saudi Aramco were attacked by drones, causing large fires and a significant drop in production capacity. The company has managed to rebuild this capacity, but this instability brings uncertainty to investors.
Limited diversification
A final risk of investing in Saudi Aramco is the limited risk diversification. Many oil companies have oil fields in different regions, but Saudi Aramco's oil fields are only located in Saudi Arabia. If something goes wrong in this region, the stock's value will drop immediately.
What are the biggest competitors of Saudi Aramco?
How to invest in Saudi Aramco stocks?
First, open an account with a professional stockbroker.
Take the time to activate your investment account.
Next, deposit sufficient funds into your stock account.
Select the Saudi Aramco stock within the investment software.
Enter the amount you want to invest and press the buy button.
Regularly evaluate your investment for the best results.

What does the company Saudi Aramco do?
Saudi Aramco is primarily engaged in the exploitation of the large oil fields in Saudi Arabia. In 1948, the largest oil field in the world was discovered in this country. Initially, various foreign companies were involved in exploiting these fields. However, the state wanted more control over these oil fields and decided to buy out the other parties. Nowadays, the government of Saudi Arabia owns this company.
In total, Saudi Aramco claims that the stock of reserves amounts to as much as 260 billion barrels. The accuracy of these reserves is not entirely clear. The country produces over 3 billion barrels of oil annually, but the reserves have never been adjusted. It could, therefore, be the case that these reserves are lower in practice.
Saudi Aramco is currently responsible for the production of 10% of the world's oil. A large part of the oil is exported to other countries. 65% of the oil goes to other countries in the Middle East, and 15% goes to America. The country is currently heavily dependent on oil production: more than half of the total domestic product comes from the sale of oil.
Why did the company go public?
Saudi Aramco went public to raise more money for other investments. The future of oil is uncertain: with sustainability becoming increasingly important, oil is becoming less popular. Saudi Arabia, therefore, wants to become less dependent on this market.
With the modest IPO of Saudi Aramco, the government has not even brought 2% of all shares to the market. They raised $25 billion, which they can use to invest in other sectors.
Should you buy Saudi Aramco stocks?
You may be wondering if it is wise to buy Saudi Aramco shares. Despite the fact that oil is becoming less popular, global economies are still heavily dependent on this commodity. Saudi Aramco has access to large reserves, which means that the company can almost guarantee large profits in the future. Moreover, the company produces at low costs, which further improves the profitability of the company.
However, it is essential to keep a close eye on the oil price: Saudi Aramco's profitability depends on the price it can charge for its product. The competition from sustainable energy sources will also increase in the future. When economies switch to alternative energy sources in the future, the profitability of the company may come under pressure.
It is also important to realize that the government of Saudi Arabia controls the company. Therefore, the interests of the shareholder are not always a priority. It is critical to take these risks into account before investing in Saudi Aramco stocks.
Author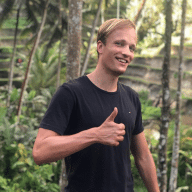 About
When I was 16, I secretly bought my first stock. Since that 'proud moment' I have been managing trading.info for over 10 years. It is my goal to educate people about financial freedom. After my studies business administration and psychology, I decided to put all my time in developing this website. Since I love to travel, I work from all over the world. Click here to read more about trading.info! Don't hesitate to leave a comment under this article.