How to buy Robinhood shares(2023)? Invest in Robinhood
Did you know that you can also buy Robinhood stocks? In this article, I will discuss in detail how to invest in Robinhood shares. I will also list the advantages and disadvantages of Robinhood stocks for you.
How to buy Robinhood stocks?
Do you have faith in Robinhood's future plans? Then it may be attractive to buy stocks for the long term. However, do sufficient research and determine if this is the best time to invest in Robinhood.
Online investing is popular, and because Robinhood does not charge fixed commissions, the platform is also accessible to novice investors. This can make Robinhood an interesting investment.
Are you curious where to invest in Robinhood stocks? In the table below, you can see where you can buy and sell Robinhood shares:

| Brokers | Benefits | Register |
| --- | --- | --- |
| | Buy Robinhood without commissions. Your capital is at risk. Other fees may apply. | |
| | Speculate with CFD's on increasing & decreasing prices of Robinhood! 82% of retail CFD accounts lose money. | |
| | Benefit from low fees, an innovative platform & high security! | |
| | Speculate on price increases and decreases of Robinhood with a free demo! | |
What is the current stock price of Robinhood?
Are you curious about the current stock price of Robinhood? In the graph below, you can see how Robinhood shares are performing. Moreover, you can start trading Robinhood stocks directly with the buy and sell buttons.
Company information of Robinhood
Below you can find the most important company information of Robinhood.
Analysis of Robinhood
Before deciding whether to buy or sell Robinhood, it is essential to analyse the stock thoroughly. In the overview below, you can see how Robinhood has developed over the past period.
Stock prices of the last 5 days
In the table below, you can see the stock prices of Robinhood for the last 5 days:
What will the price of Robinhood be in 2023?
Are you curious about what analysts think Robinhood will do in 2023 and the years to come? We have combined the predictions of analysts with the data from Alpha Vantage. Remember that this figure is only a prediction of the price trend of Robinhood, and this prediction may not come true. Therefore, always do your research!
Why can it be smart to buy Robinhood stocks?
Growing market: An increasing number of retail investors wants to invest at low costs.
Well-known name: Robinhood has many customers, since the brand is well-known in America.
User-friendliness: Robinhood is known for its user-friendly software, which makes it easy for novice investors to get started.
Innovation: Robinhood regularly introduces new features, such as commission-free trading and crypto trading.
Expansion: Robinhood is still primarily active in America. If the company becomes successful in other countries, the stock price may rise further.
Intense competition: Robinhood faces strong competition from other online brokers.
User migration: Robinhood can quickly lose profitability when users decide to migrate to a new platform. This happened, for example, after the situation around the GameStop stock.
Limited profitability: Robinhood can only earn limited money from orders due to offering commission-free trading.
Negative publicity: commission-free trading leads to active trading by users. When many users lose money, this can lead to negative publicity.
Dependency: Robinhood is dependent on the stock market situation. When stock prices plummet, users will trade less. Robinhood earns money when users buy and sell many stocks.
What are Robinhood's biggest competitors?
TD Ameritrade: this American financial company offers various trading services to its customers.
E*TRADE: another large American competitor of Robinhood.
Charles Schwab: this American company offers investments to American customers.
Webull: users can also invest in stocks on Webull without commissions.
eToro: eToro has recently entered the American market and offers both stocks and crypto.
More information about the Robinhood app
Robinhood is an online broker that mainly operates through its application, which is suitable for all mobile devices such as your smartphone or tablet. In this app, you can trade in stocks, ETFs, and even cryptocurrencies such as Bitcoin. The Robinhood app stands out for its user-friendliness, which makes it popular among novice investors.
Robinhood has only been around since 2013 but became popular right away. The app is particularly well-known in America, but expansion into foreign markets is a possibility.
Do you think Robinhood will be able to conquer new markets in the future? Then it may be wise to buy Robinhood stocks.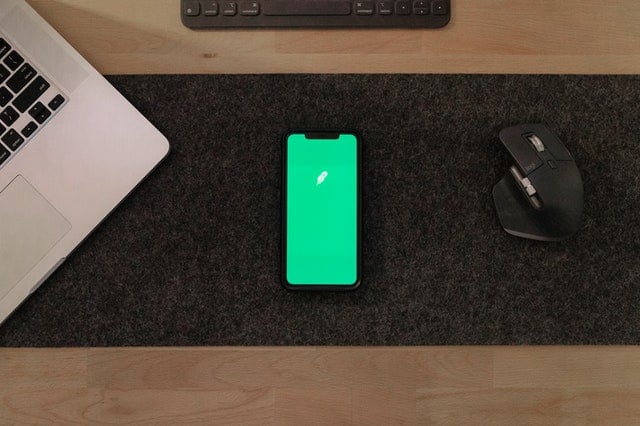 Target audience of Robinhood
With Robinhood, you can only invest in stocks through the app. This may discourage investors who want to conduct extensive analyses. Therefore, you can see that Robinhood is particularly popular among new and young investors.
How does Robinhood earn money?
Payment for order flow: User orders are sent to a market maker, and Robinhood receives commissions for this.
Interest on balances: Robinhood earns interest on the balances that customers hold.
Robinhood Gold: Robinhood makes money from selling a premium membership, which allows users to trade on margin and invest outside of regular trading hours.
Other fees: Robinhood also charges fees for paper statements and money transfers.
Robinhood and Gamestop
Robinhood's official mission is to "democratize finance for everyone." However, users of the app are dissatisfied as they do not seem to be following this motto properly.
In 2020, a group on the Reddit platform under the name "Wallstreetbets" caused enormous increases in the Gamestop stock. They decided to buy Gamestop shares as a group, forcing the hedge fund Melvin Capital to buy back the shares.
As a result, the stock price rose from $18 to over $340 in a short time. Private investors made a lot of money from this, while many institutional parties got into trouble.
Robinhood then blocked the trade in Gamestop shares, which stopped the rising stock price. Robinhood seemed to be taking the side of the institutional investor, which goes against their motto to "democratization finance for everyone" . Since then, Robinhood has lost many loyal investors who no longer believe in the company.
Step 1: First, open an account with a reliable broker where you can invest in Robinhood shares. Not all brokers offer Robinhood shares.
Step 2: Activate your account by verifying your identity. You need to upload a copy of your passport and address.
Step 3: After your information is approved, you can buy Robinhood shares. Navigate to the stock within the platform and enter the amount you want to invest. Press buy to send the order to the stock market.
First, analyse whether Robinhood shares fit into your current investment strategy. Robinhood is a risky investment as it is a financial tech company.
The stock has not performed well after the IPO, and the price has dropped more than 70%. Robinhood has suffered a lot of reputation damage by prohibiting users from buying Gamestop shares.
Ultimately, the success of Robinhood depends on the number of users who want to use the application. If Robinhood can successfully launch their application in new markets, the price may rise. Therefore, it is important to keep an eye on the latest developments when considering an investment in Robinhood shares.
Author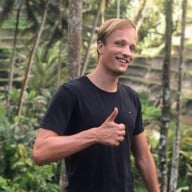 About
When I was 16, I secretly bought my first stock. Since that 'proud moment' I have been managing trading.info for over 10 years. It is my goal to educate people about financial freedom. After my studies business administration and psychology, I decided to put all my time in developing this website. Since I love to travel, I work from all over the world. Click <a href="/about-us/">here</a> to read more about trading.info! Don't hesitate to leave a comment under this article.