How to buy Rolls-Royce shares (2023)? – invest in Rolls-Royce
Rolls-Royce has a rich history and is known for its high-quality cars. However, investing in Rolls-Royce shares does not mean you are investing in the cars the company produces: BMW now owns the company's automotive division.
When you invest in Rolls-Royce stocks, you primarily invest in the aviation industry. But what is the best place to buy Rolls-Royce shares? And what is the current stock price of a Rolls-Royce? In this article, you will find everything you need to know about investing in Rolls-Royce shares.
Are you wondering where to buy Rolls-Royce shares? Below are some brokers where you can invest in Rolls-Royce stocks:
| Brokers | Benefits | Register |
| --- | --- | --- |
| | Buy Rolls-Royce without commissions. Your capital is at risk. Other fees may apply. | |
| | Speculate with CFD's on increasing & decreasing prices of Rolls-Royce! 82% of retail CFD accounts lose money. | |
| | Benefit from low fees, an innovative platform & high security! | |
| | Speculate on price increases and decreases of Rolls-Royce with a free demo! | |
What is the current stock price of Rolls-Royce?
Are you curious about the current stock price of Rolls-Royce? Below is the stock price of Rolls-Royce. With the buttons, you can buy & sell Rolls-Royce shares directly:
Company information of Rolls-Royce
Below you will find the key company information of Rolls-Royce.
Stock prices of Rolls-Royce of the last 5 days
In the table below, you can see the stock prices of Rolls-Royce for the last 5 days:
Innovation: Rolls-Royce is known for its innovation in aerospace and marine engineering.
Diversification: Rolls-Royce is active in a wide range of industries, so poor performance in one division can be offset by good performance in another division.
Global presence: Rolls-Royce operates in more than 50 countries, which makes the company less dependent on a specific region.
The risks of investing in Rolls-Royce stocks
Dependence on the aerospace industry: Rolls-Royce is heavily dependent on the aerospace industry for its profitability.
Competition: Rolls-Royce faces strong competition.
Dependence on a few customers: Rolls-Royce depends on a few large customers, including Airbus and Boeing, for its revenue.
What are the competitors of Rolls-Royce?
General Electric
Pratt & Whitney
Safran
Honeywell Aerospace
Step 1: Open an account with a broker where you can buy Rolls-Royce shares
Step 2: Search for the Rolls-Royce share within the platform
Step 3: Enter the amount you want to invest in Rolls-Royce stocks
Step 4: Choose between a market order (instant) or a limit order (later)
Step 5: Press open position to buy Rolls-Royce shares directly
Rolls-Royce history
In 1904, Charles Royce and Henri Rolls introduced the first Rolls-Royce to the market. This 10 HP was the first in a long series of high-quality cars. A Rolls-Royce is known for its durability: 65% of all produced Rolls-Royce cars are still on the road.
Rolls-Royce also produces aircraft engines. The first aircraft engine is the Rolls Eagle from 1915. After World War II, the company also produced jet engines. In 1967, there were problems with the RB-211 jet engine, which led the company to bankruptcy.
In 1973, the company was split up, with the profitable automotive division continuing as a separate branch. Rolls-Royce keeps the brand unique by still building the engine of the cars by hand.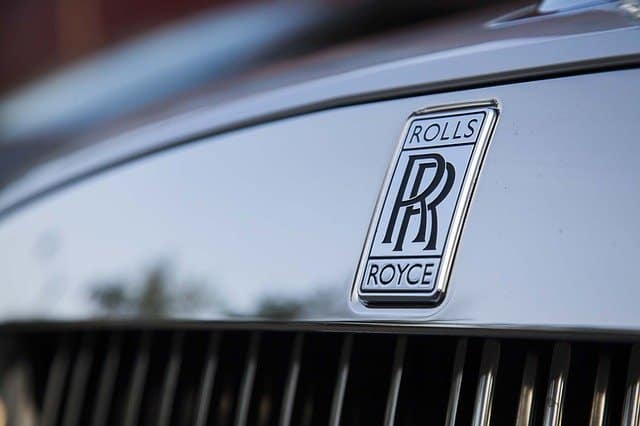 The best car in the world
In 1906, Rolls-Royce was named the best car in the world thanks to the production of the Silver Ghost. This car had a 40/50 HP six-cylinder engine. Until 1925, 6125 copies of this car were built, and from 1921, 1701 copies of this car were built in a second factory in Springfield in the United States to keep up with demand.
Cars with the Spirit of Ecstasy
Prestigious car brands often had their mascot around 1910, and Rolls-Royce was no exception. The artist Charles Sykes created the luxurious mascot Spirit of Ecstasy in the form of a woman. All cars from this brand were subsequently equipped with this luxurious mascot.
Takeover by BMW and Volkswagen
Both Volkswagen and BMW wanted to take over Rolls-Royce. In 1998, Volkswagen made the highest bid of 30 million pounds, making Volkswagen the owner of the mascot and the radiator grille. BMW became the owner of the logo and the name. In 2003, a deal was made that allowed BMW to produce Rolls-Royce cars. BMW built a new factory for Rolls-Royce in Goodwood, West Sussex.
But whatdo you actually invest in when you buy Rolls-Royce shares? You invest in Rolls-Royce Holdings plc, which is a British multinational. The company is engaged in producing engines for aircraft. They do this so well that they are the third-largest producer of aircraft engines in the world.
More and more people wonder if Rolls-Royce is an interesting investment. Before buying Rolls-Royce shares, it is wise to compare the strengths and weaknesses of the stock. This allows to determine if it is smart to buy Rolls-Royce shares.
Author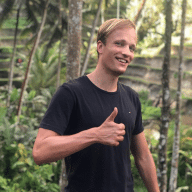 About
When I was 16, I secretly bought my first stock. Since that 'proud moment' I have been managing trading.info for over 10 years. It is my goal to educate people about financial freedom. After my studies business administration and psychology, I decided to put all my time in developing this website. Since I love to travel, I work from all over the world. Click here to read more about trading.info! Don't hesitate to leave a comment under this article.