How to buy BMW shares (2023)? – invest in BMW stocks
Do you want to buy BMW shares? In our extensive analysis, you can read whether it is interesting to invest in BMW stocks. You can also find an extensive analysis of the BMW stock & examine the lastest stock price.
The BMW car brand is well known and popular worldwide. You can buy BMW shares with one of these reliable stockbrokers:
| Brokers | Benefits | Register |
| --- | --- | --- |
| | Buy BMW without commissions. Your capital is at risk. Other fees may apply. | |
| | Speculate with CFD's on increasing & decreasing prices of BMW! 82% of retail CFD accounts lose money. | |
| | Benefit from low fees, an innovative platform & high security! | |
| | Speculate on price increases and decreases of BMW with a free demo! | |
What is the current stock price of BMW?
Curious about the stock price of BMW? In the chart, you can examine the stock price of BMW directly. With the buttons, you can immediately take a position on the stock.
Company information of BMW
Below, you can see the most important company information about BMW.
Analysis of BMW stock
Before deciding whether to buy or sell BMW shares, it is essential to analyse the stock thoroughly. In the overview below, you can see how BMW has performed over the past period.
Stock prices of the last 5 days
In the table below, you can see the stock prices of BMW of the last 5 days:
What will the price of BMW do in 2023?
Are you curious about what analysts think BMW will do in 2023 and the years after? We have combined the analysts' forecasts using data from Alpha Vantage. It is worth noting that this number is only a prediction about the stock price of BMW's stock price, and that this prediction does not have to come true.
Strong reputation
One good reason to invest in BMW stocks is the strong reputation. In 2012, the company even won the award for the most internationally renowned company. People often buy a car that fits their identity. A popular brand name is therefore essential for future sales and the potential success of the company.
Socially responsible entrepreneurship
BMW realizes that socially responsible entrepreneurship is becoming increasingly important. BMW tries to make improvements that reduce the emissions of its cars.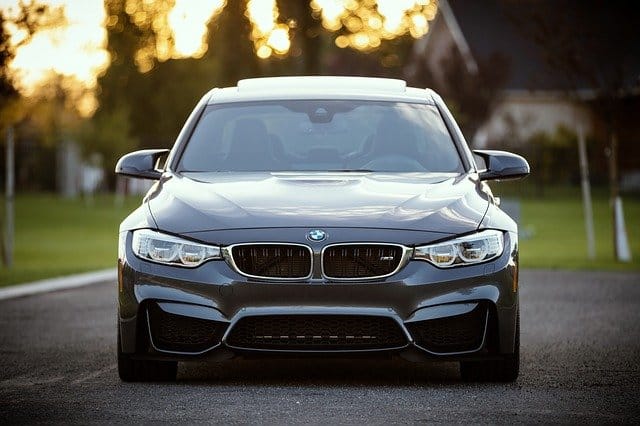 High quality
BMW also performs well in terms of quality. The factories they use in America meet the highest standards to guarantee the quality of their cars. The high-quality cars of BMW do come with a high price tag.
Innovation
BMW can further benefit from various new innovations, such as autonomous, self-driving vehicles. BMW invests a lot of money in developing new technologies.
Further growth in China
BMW has built a reputation as a high-quality car brand. They are also very service-oriented. Due to their large market reach in China, there is still plenty of room for growth. All of this can make investing in BMW stocks interesting.
What are the risks of investing in BMW stocks?
High costs
The production costs of BMW are high, which makes it hard to compete on price. As long as there are enough people who like to buy expensive cars, this should not be a problem. However, in economic downturns, the high price can impact their sales.
Limited diversification
The company has little variation in terms of brands. BMW owns BMW, MINI, and Rolls-Royce. This makes the company more sensitive to negative developments in a specific customer segment.
Rising fuel prices
Another risk is future increases in fuel prices. When it becomes too expensive to drive a car, more people will seek alternatives. At the same time, rising commodity prices can increase BMW's costs. It is therefore important to keep an eye on oil and commodity prices when considering an investment in BMW shares.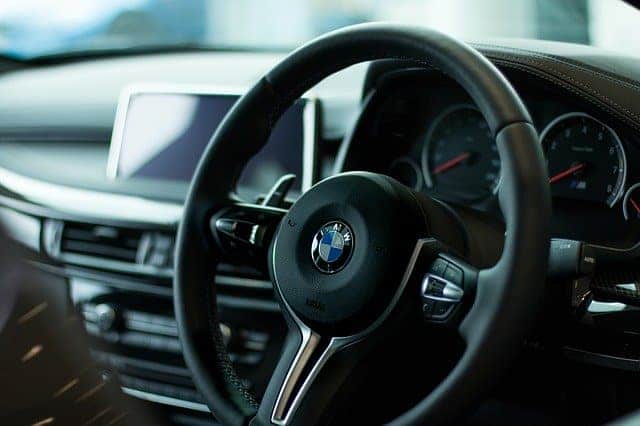 Competition
It is also essential to keep an eye on competition. Especially in the Western world, the market is quite saturated. People often have their favourite car brand, and it is difficult to break in between. Growing in these markets is therefore difficult. Therefore, before investing in BMW stocks, it is wise to compare the company with the competition.
Exchange rates
Exchange rates can also influence the results. BMW is a German company which uses the euro. Fluctuations in the euro against other currencies can strongly affect results.
Recalls
There are also sometimes technical malfunctions that require a large recall. These kinds of recalls can further decrease profits. This can put further pressure on the stock price. Before buying BMW shares, it is important to take these underlying forces into account.
To buy BMW shares, you need to go through 4 steps. We discuss these steps here so that you know what to consider when you want to invest in the well-known car company.
Step 1: Develop a strategy
First, you will need to develop an investment strategy. Determine at what price it is attractive to buy BMW shares. You can use technical or fundamental analysis to determine where it is interesting to invest.
Step 2: Open an account with a broker
A broker is a party that enables you to buy and sell BMW shares. It is wise to pick a fast and relatively inexpensive broker. Many people underestimate the costs and therefore achieve a lower return.
Are you curious about which the best stockbroker for buying BMW stocks? Then check out our brokers overview and discover the best parties where you can invest in BMW stocks:
Step 3: Place an order
After you have decided how and where you want to buy the share, you still need to place an order. For long-term investors, you can use a market order. With a market order, you buy the share directly at the best available price.
For the active trader, it can sometimes be smart to use a limit order. With a limit order, you open the position once the share reaches a certain price. This gives you more control over the investment in the BMW stock.
Step 4: Evaluate your investment
It is important to regularly evaluate your investment to determine if it is still wise to hold your investment. By using a stop loss, you can automatically close the position when the loss increases too much. As a long-term investor, you can often wait for a recovery.
Production and markets
BMW cars are produced in Germany, America, China, and the Netherlands. Nowadays, the largest market for BMW is China; a quarter of the cars are sold there. After China, most cars are sold in the United States and Germany.
Foreign factories
The BMW Manufacturing Company Sparrenburg, opened in 1994, was BMW's first assembly plant in the United States. In 2014, the capacity of the plant was expanded by just 50%. 450,000 cars can be produced yearly.
A new factory has been built in San Luis Potosi, Mexico. This factory opened in 2019 and can produce 175,000 cars yearly.
In the People's Republic of China, the joint venture BMW Brilliance Automotive is responsible for the production and sale of cars. The factories, including a complete engine factory, are located in Shen Yang.
BMW hydrogen car
BMW plans to introduce a hydrogen car later this decade: the BMW i Hydrogen Next. The drivetrain of this car consists of a fuel cell from partner Toyota, an electric motor, and a battery pack. The two hydrogen tanks of the car can contain 6 kilograms of hydrogen together.
Hydrogen could be the future. If BMW's car works well, it could contribute significantly to the brand's business results. It may then be attractive to buy BMW shares.
BMW can be an interesting investment, as it is one of the most recognizable luxury car brands in the world. The company has built a reputation for quality and innovation. Additionally, BMW is active in different segments: besides cars, the company also produces motorcycles and motors. Recently, BMW has also achieved strong financial results, due in part to its popularity in China.
However, BMW does face intense competition, and if users decide to switch to other brands, the company can come under pressure. BMW is ultimately fully dependent on the automotive industry; during economically weak times, there is a risk that people will wait to buy new cars. Geopolitical conflicts can also weaken BMW's international position.
All in all, BMW is a strong car brand which can be a great addition to an investment portfolio. However, it is necessary to analyse the strengths and weaknesses of the BMW stock before making an investment.
Author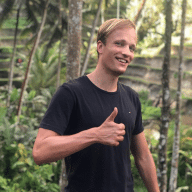 About
When I was 16, I secretly bought my first stock. Since that 'proud moment' I have been managing trading.info for over 10 years. It is my goal to educate people about financial freedom. After my studies business administration and psychology, I decided to put all my time in developing this website. Since I love to travel, I work from all over the world. Click here to read more about trading.info! Don't hesitate to leave a comment under this article.