How to buy Philip Morris shares?
The tobacco industry has been enormously profitable for decades. As a brand you quickly build up a regular customer base, as cigarettes are addictive. An investment in a company like Philip Morris can therefore be very profitable. In this article we look at how to buy Philips Morris shares. You can also find the latest stock price of Philip Morris on this page.
Do you want to buy Philip Morris shares? You can directly trade in Philip Morris stocks with one of these reliable brokers:

| Brokers | Benefits | Register |
| --- | --- | --- |
As an active investor, you can respond quickly to the latest developments within the company. When countries introduce new anti-smoking measures, the share price may fall. You can benefit from this by opening a short position. With a short position you achieve a positive result when the price falls. When the price has fallen sufficiently, you can buy shares again and make a profit when the price rises.
But how can you actively speculate on Philip Morris shares? You can do this well at the broker Plus500. Plus500 is a CFD broker: this means that you don't buy the stock directly, but instead trade on price differences. This makes it the ideal way to take advantage of new developments on the stock in the short term. Use the button below to open a free demo at Plus500:
Influenced by the latest news, Philip Morris stocks can fluctuate sharply in value. In the graph below you can immediately see how the CFD share Philip Morris has performed lately. With the buttons you can open a trade whenever you want.
Is it smart to invest in Philip Morris?
Philip Morris has long been one of the leading international tobacco producers. It is therefore no coincidence that over the years this company has expanded its activities to 180 different countries. This more or less permanent position that Philip Morris has been able to acquire within the tobacco production sector, has ensured that the company is seen as a relatively safe investment. The brand is well known and regular smokers often choose the same brand all the time.
Although Philip Morris has a solid market position and a relatively stable turnover, there are also important risks to take into account. These risks actually apply to all companies that are part of the tobacco sector. Fact is that nowadays, companies are obliged to put gruesome photographs and conspicuous warnings on the packaging of their cigarettes. In the long run, these must ensure that people give up smoking tobacco. If that were to happen, it could, of course, have a major impact on Philip Morris' operating results. Moreover, this makes it more challenging to attract new customers for the brand.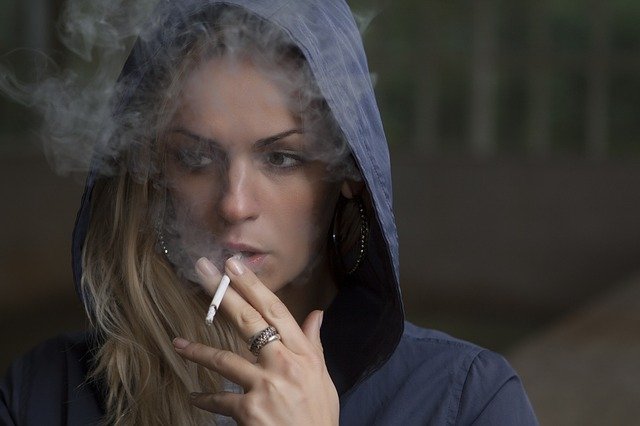 Philips Morris is cleverly responding to this by recognizing the health risks. Nowadays, they work on products that are less harmful to human health. They do this by making tobacco less hot, thereby releasing fewer harmful chemicals. These products are currently particularly popular in Japan, but now that people are becoming increasingly aware of the health risks, their popularity may continue to grow.
One advantage of investing in Philip Morris is that tobacco does relatively well even in economically bad times. Its users are often addicted to cigarettes and do not give up their moment of smoking just like that. Moreover, people smoke more in stressful times. This makes it a relatively safe investment during economic crises.
An investment in Philip Morris can therefore certainly be attractive. However, you must ask yourself whether you do not feel ethically burdened to invest in a tobacco producer. People increasingly find it important to invest in socially responsible companies. If this trend continues, more investors may decide to sell their stocks, which could put pressure on the price.
About the company Philip Morris
One of the most important tobacco producers on the planet is called 'Philip Morris'. At the time of writing, the company, Philip Morris International Inc., is active in 180 different countries. The company was founded in 1847 and has several subsidiaries. The company specializes not only in the manufacture, but also in the sale of cigarettes and all kinds of other tobacco products. The Philip Morris shares are listed on the New York Stock Exchange with the ticker 'PM'.
One of the world's largest tobacco producers
Many brands of cigarettes enjoy not inconsiderable fame and popularity. These include names such as Marlboro, L&M and Chesterfield. Of course, this also applies to the Philip Morris brand of the same name.
A not insignificant activity of the Philip Morris company relates to the production of tobacco vaporization products or solutions in which the choice is made not to burn but to heat tobacco. The company has marketed these products as 'reduced-risk products'. This is because they would be significantly less harmful than ordinary cigarettes.
The history of Philip Morris
Philip Morris was founded in 1847. The company is headquartered in New York, but also has an operations centre in Lausanne, Switzerland. Initially, Philip Morris was a division of the Altria Group. As of 31 March 2008, the company received its listing on the Euronext stock exchange of New York & Paris.
From that moment onwards, Philip Morris continued as a fully independent company. The separation of the two companies was done across regions. Altria would remain active in the United States while the international activities were transferred to Philip Morris.
A dark page in the history of the Philip Morris company dawned in the year 2011. It was at that time that Philip Morris chose to file a lawsuit against the country of Australia. What was the reason for this lawsuit? According to Philip Morris, Australia had failed to comply with the free trade agreements that had been agreed upon between the two parties.
The Australian Government had in fact taken the decision to put pictures of lung cancer patients on cigarette packets. The case received a lot of attention: opponents of arbitration used it as an example to show where free trade agreements could lead. After all, no compensation had to be paid by Australia to Philip Morris.
Author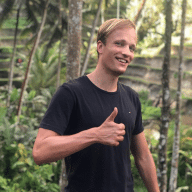 About
When I was 16, I secretly bought my first stock. Since that 'proud moment' I have been managing trading.info for over 10 years. It is my goal to educate people about financial freedom. After my studies business administration and psychology, I decided to put all my time in developing this website. Since I love to travel, I work from all over the world. Click here to read more about trading.info! Don't hesitate to leave a comment under this article.