How to buy AIG shares (2023) – invest in AIG stocks
The company AIG (American International Group) is an American insurer. Are you considering investing in AIG shares? In this article, you will find everything you need to know before buying AIG stock!
If you have confidence in the future of AIG stocks, it can be wise to buy the shares. Normally, you would do this through an online broker. An online broker can purchase the shares on your behalf. You can choose to buy the stocks directly or place an order. When you set an order, you only buy the shares when a certain price is reached.
Before buying shares, it is advisable to perform a thorough analysis. By conducting a fundamental analysis, you can investigate whether the company can sustain its financial performance in the future. Additionally, applying a technical analysis can also be helpful. With technical analysis, you examine recurring patterns on the price chart.
You can buy AIG shares with one of these reliable stock brokers:
| Brokers | Benefits | Register |
| --- | --- | --- |
| | Buy AIG without commissions. Your capital is at risk. Other fees may apply. | |
| | Speculate with CFD's on increasing & decreasing prices of AIG! 82% of retail CFD accounts lose money. | |
| | Benefit from low fees, an innovative platform & high security! | |
| | Speculate on price increases and decreases of AIG with a free demo! | |
What is the current price of AIG?
Are you curious about the current price of AIG shares? The graph below shows the historical price movement of AIG. By using the buttons, you can directly buy or sell the shares.
Company information of AIG
Below you can find the key company information of AIG.
Before deciding whether to buy or sell AIG shares, it is important to analyse the stock thoroughly. The overview below shows the performance of AIG over the past period.
Stock prices of the last 5 days
The table below displays the stock prices of AIG for the last 5 days:
What is the outlook for AIG in 2023?
Are you curious about analysts' predictions for AIG in 2023 and the coming years? We have combined analysts' forecasts using data from Alpha Vantage. Remember that these figures are only predictions about the future stock performance of AIG and may not be accurate.
Why could investing in AIG stocks be interesting?
Diversification: AIG is a large company which offers a wide range of products. This diversification reduces the investment risk in AIG.
Strong financial performance: AIG has consistently delivered solid financial results and has paid dividends each year.
Growth potential: The demand for insurance products in emerging economies and the increase in digital insurance can lead to further growth for the company.
Regulation: AIG is subject to strong regulation, which can increase costs.
Interest rates: Rising interest rates can put pressure on AIG's financial performance.
Competition: AIG faces strong competition from other insurance companies.
Economic risk: AIG's results depend on the economic situation.
What are the biggest competitors of AIG?
Complete the steps to activate your investment account
Select the AIG stock and enter the amount you want to invest
Choose between a market order or a limit order
Click on "buy" to send the stock order directly to the market
What does AIG do?
AIG is a large American insurer that offers life insurance, property and casualty insurance, and various retirement products. The majority of the company's customers are located in the United States, but AIG is also active in the United Kingdom and Japan. The company is headquartered in New York City.
AIG's Strategy
After the financial crisis, AIG significantly adjusted its strategy. The company now focuses on selling property and casualty insurance internationally, while in the U.S. market, it continues to offer life insurance and related products. This allows the company to concentrate on its core strengths. If you believe that this strategy will lead to good results in the future, it may be wise to purchase the shares.
Mainly Business Customers
Founded in 1919, AIG is one of the largest companies in the world in the insurance and financial services industry. AIG primarily engages in commercial and industrial insurance. Examples of financial services provided by the company include aircraft leasing, pensions and business loans.
AIG and the Financial Crisis
AIG faced significant financial difficulties during the financial crisis, mainly due to the extensive sale of Credit Default Swaps by AIG FP. In 2008, the company suffered substantial losses, and to prevent bankruptcy, it required a capital injection. Ultimately, the company was rescued with an $85 billion bailout from the U.S. government. By mid-March 2009, 80% of AIG's equity was held by the U.S. government. In total, the government invested $181 billion in the company.
If you believe that the company is now better equipped to withstand a crisis, it may be wise to invest in AIG by purchasing its shares.
Divestment of Business Units
Following the financial crisis, AIG divested several business units:
The sale of its Asian subsidiary, AIA, to the British company Prudential failed. As a result, AIG decided to bring AIA to the Hong Kong stock exchange. The final stake in AIA was sold in 2012 and generated a total of $35 billion from the sale of AIA shares.
In 2018, AIG sold its aircraft leasing subsidiary, International Lease Finance Corporation, to Aercap for $5 billion.
If you are interested in investing in a large American insurer, AIG is an attractive option. As the company operates in more than 80 countries, you benefit from immediate risk diversification. However, before purchasing AIG shares, compare them to the competition and assess whether they align with your risk profile.
Author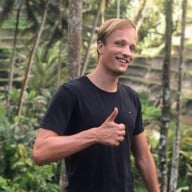 About
When I was 16, I secretly bought my first stock. Since that 'proud moment' I have been managing trading.info for over 10 years. It is my goal to educate people about financial freedom. After my studies business administration and psychology, I decided to put all my time in developing this website. Since I love to travel, I work from all over the world. Click <a href="/about-us/">here</a> to read more about trading.info! Don't hesitate to leave a comment under this article.