How to buy AXA shares?
AXA is one of the large, multinational insurance companies. The company is active in various regions, so by investing in AXA, you can spread your risks over different areas. In this article, you can read how best to buy AXA shares. You can also find the latest AXA stock price here.
Do you want to buy AXA shares? You can directly trade in AXA stocks with one of these reliable brokers:

| Brokers | Benefits | Register |
| --- | --- | --- |
How can you actively invest in AXA?
Are you thinking about actively investing in AXA? You can! At Plus500, by using CFDs, you can speculate on both price increases and price decreases of a share. By using leverage, you can even with a small amount of money open a large position on AXA. Use the button below to try out the possibilities immediately with a free demo:
What is the stock price of AXA?
Are you curious about how the stock price of AXA develops? In the graph below, you see immediately at what price you can trade CFD shares AXA:
About the company AXA
The French multinational insurance company Axa is engaged in global insurance, investment management and other financial services. This company is mainly active in Western Europe, North America, the India-Pacific region and the Middle East. In addition, the company is active in Africa. The head office of this insurance company is located in the eighth arrondissement in Paris.
Company history
In 1816, the first (fire) insurance company was founded in France. When this company was founded, its name was Mutuelle de L'assurance contre L'incendie. (MACL) This name was changed to Mutuelles Unies in 1968, after the takeover of Compagnie Parisienne de Garantie. In 1982, this company merged with the Drouot Group. The name of the company then became Mutuelles Unies / Drouot.
In 1985, the name of the company was changed to AXA. This new name was chosen because it can be pronounced the same way in every language. The new name therefore suits a company that wants to have an international presence. Moreover, this short and pithy name radiates vitality. To find the new name, an external consultant conducted a computer-aided search.
Companies acquired by AXA
In 1996, AXA took over the French competitor UAP for a sum of 9 billion dollars. The merger with UAP created the largest insurance company in the world. The combination of UAP and AXA had assets under management of 445 billion dollars and a total annual premium income of 61 billion dollars.
AXA acquired Winterthur from Credit Suisse in 2009 for EUR 7.9 billion. Winterthur, with its 13 million members spread across 17 countries, was a welcome addition for AXA. The insurance company immediately gained a strong position in the Swiss market. It also strengthened its market position in other European countries.
In September 2018, the acquisition of the XL Group was completed. This is an American non-life insurer. For the acquisition, AXA paid a sum of EUR 12.4 billion. This makes it the most expensive acquisition AXA has ever made.
As you can see, the insurance company is very active in acquiring other companies. Always research carefully whether these kinds of takeovers contribute positively to the business results of AXA. If this is the case, it can be smart to buy AXA shares.
Lower profits for insurer AXA
In the first half of 2019, French insurer AXA's net profit fell 19% to EUR 2.3 billion. In the same period, sales increased by 4% to EUR 58 billion. Causes of the profit, which fell by almost a fifth, are write-downs on derivatives and the €600 million book loss suffered on the sale of AXA Equitable Holdings.
Author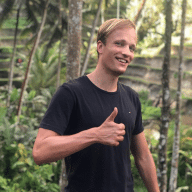 About
When I was 16, I secretly bought my first stock. Since that 'proud moment' I have been managing trading.info for over 10 years. It is my goal to educate people about financial freedom. After my studies business administration and psychology, I decided to put all my time in developing this website. Since I love to travel, I work from all over the world. Click here to read more about trading.info! Don't hesitate to leave a comment under this article.