How to buy Allianz shares?
Allianz is one of the largest insurance companies in the world. This originally German company has branches all over the world. Are you thinking about investing in Allianz by buying its stocks? Read in this article how you can do this best!
Where can you buy Allianz stocks?
Do you want to buy Allianz shares? You can directly trade in Allianz stocks with one of these reliable brokers:

| Brokers | Benefits | Register |
| --- | --- | --- |
How can you actively invest in Allianz?
You can actively trade Allianz shares with an online broker such as Plus500. Plus500 is a CFD broker, which means you can take positions on both rising and falling prices. During economic crises, Allianz often (temporarily) performs less well: you can capitalize on this with a short position.
Want to try Allianz investing with no risk? Open a free demo at Plus500 now:
What is Allianz's stock price?
Are you curious about how the Allianz stock price is developing? In the graph below you can see immediately at what price you can buy and sell CFD shares in Allianz:
About Allianz
The originally German Allianz Group is one of the largest insurance companies in the world. This insurer offers life, indemnity and health insurance. The company also has a large asset management department. The smaller activities of Allianz, which operates in more than 70 countries, include a bank. The head office of this company is in Munich, Germany.
In 2003, Royal Nederland and Zwolsche Algemeene merged. This merger created Allianz Nederland. The head office of Allianz Nederland is in Rotterdam.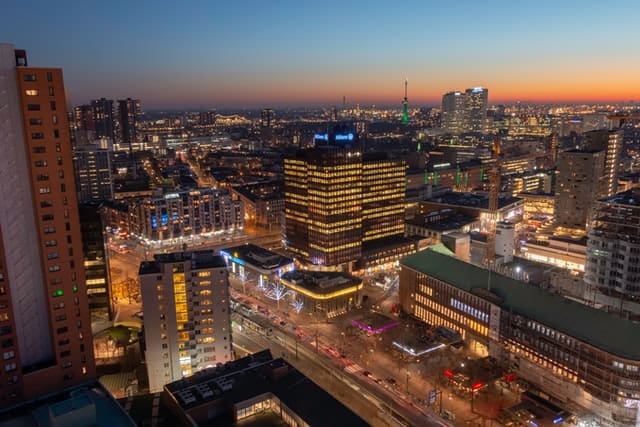 Company history
When the company was founded in 1890, Allianz' head office was in Berlin. In 1949, the head office moved to Munich. The first branch office was established in London at the end of the 19th century. After the Second World War, an office was opened in Paris in the 1950s and in Italy in the 1960s. In the 1970s, offices were opened in the Netherlands, Brazil, Spain and the United States.
Allianz on the stock exchange
The stock exchange listed Allianz is included in the DAX and Euro Stoxx 50 indices. The company's main listing is in Frankfurt.
Companies acquired by Allianz
In the 1980s, Allianz took over British insurer Cornhill Insurance PLC. It also acquired an interest in Italian insurer Riunione Adriatica di Sicurità (RAS). In 2006, Allianz also acquired the remaining stocks in this company.
In the 1990s, the American insurer Fireman's Fund and the French insurer Assurances Générales de France (AGF) were acquired.
The acquisition of insurers in Europe was followed by expansion in Asia. A number of acquisitions and joint ventures followed in China and South Korea.
Allianz already owned one fifth of the shares in Dresdner Bank when it acquired this bank in 2001. Allianz wanted to sell its insurance through the 1200 branches of this bank. Because the acquisition was unsuccessful, Allianz sold Dresdner Bank to Commerzbank in 2009 for almost €10 billion. Following this sale, Allianz acquired a 30% interest in the combination of Dresdner Bank and Commerzbank.
As you can see, Allianz has been active in the past by buying and selling business units. If you are going to invest in Allianz, it is sensible to keep a close eye on these developments. By buying Allianz shares at the right time, you can profit from these developments.
Author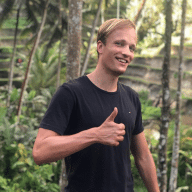 About
When I was 16, I secretly bought my first stock. Since that 'proud moment' I have been managing trading.info for over 10 years. It is my goal to educate people about financial freedom. After my studies business administration and psychology, I decided to put all my time in developing this website. Since I love to travel, I work from all over the world. Click here to read more about trading.info! Don't hesitate to leave a comment under this article.