How to buy Allianz shares (2023) – invest in Allianz stocks
Allianz is one of the largest insurance companies in the world. This German-origin company has locations all over the world. Are you considering investing in Allianz by buying shares? Then read this article to discover how to do this!
When you consider buying Allianz shares, it is important to select a reliable stockbroker. Many novice investors make the mistake of investing in shares through their bank, which is often pricier than using an online broker. You can buy Allianz stocks with one of these brokers:
| Brokers | Benefits | Register |
| --- | --- | --- |
| | Buy Allianz without commissions. Your capital is at risk. Other fees may apply. | |
| | Speculate with CFD's on increasing & decreasing prices of Allianz! 82% of retail CFD accounts lose money. | |
| | Benefit from low fees, an innovative platform & high security! | |
| | Speculate on price increases and decreases of Allianz with a free demo! | |
What is the stock price of Allianz?
Are you curious about the stock price of Allianz? The graph below shows you at what price you can buy and sell shares of Allianz:
Company information of Allianz
Below you can find the most critical company information of Allianz.
Stock prices of  Allianz over the last 5 days
In the table below, you can see the stock prices of Allianz for the last 5 days:
Global presence: Allianz is active in more than 70 countries, which means that problems in one region don't necessarily put pressure on the results.
Strong position: Allianz has built a strong position in insurance services and asset management.
Strong financial position: Allianz has a track record of strong financial results with a healthy balance sheet.
What are the risks of investing in Allianz stocks?
Intense competition: Allianz faces competition from companies such as AXA, Prudential, and Zurich Insurance. This may limit the company's ability to charge higher prices for its services.
Dependent on investment results: if investments within the asset management perform poorly, the company may face difficulties.
High claims: unexpected events can lead to high claims, which can cost Allianz a lot of money and put pressure on the stock price.
How to invest in Allianz?
Firstly, open an account with a reliable stockbroker to invest in Allianz without any issues.
Next, find the Allianz stock within the trading software and click on "buy".
Enter the amount you want to invest. You can then either send the order directly to the stock exchange or use a limit order. With a limit order, you set a maximum amount you intend to pay for the stock.
You can then monitor your investment in Allianz directly. If you would like to sell your Allianz stocks, you can do so by opening a new order within your broker account.
About Allianz
The German-based Allianz Group is one of the largest insurance companies in the world, and offers life, property, and health insurance. The company's headquarters are located in Munich, Germany.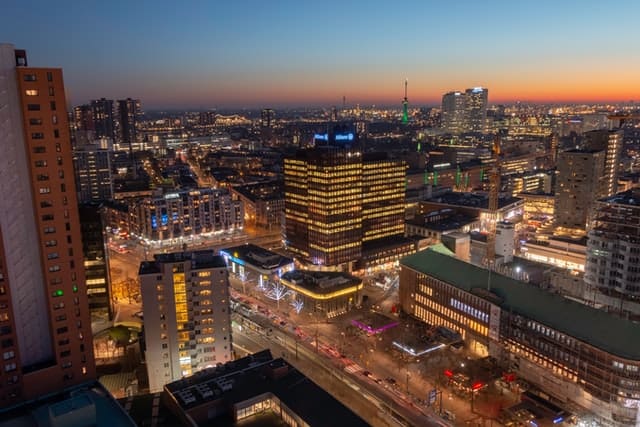 History of Allianz
At its founding in 1890, Allianz's headquarters were located in Berlin. In 1949, the headquarters were relocated to Munich. The first branch was established in London at the end of the 19th century. After World War II, an office opened in Paris in the 1950s and in Italy in the 1960s. In the 1970s, offices opened in the Netherlands, Brazil, Spain, and the United States.
Allianz on the stock market
The publicly traded Allianz is included in the stock indices DAX and Euro Stoxx 50. The company's primary stock listing is on the Frankfurt Stock Exchange.
Companies acquired by Allianz
In the 1980s, Allianz acquired the British insurer Cornhill Insurance PLC. The company also acquired a stake in the Italian insurer Riunione Adriatica di Sicurità (RAS). In 2006, Allianz acquired the remaining shares of this company.
In the 1990s, Allianz acquired the American insurer Fireman's Fund and the French insurer Assurances Générales de France (AGF).
After acquiring insurers in Europe, Allianz expanded into Asia. There were several acquisitions and joint ventures in China and South Korea.
Allianz already owned one-fifth of Dresdner Bank's shares when it acquired the bank in 2001. Allianz wanted to sell its insurance through the bank's 1,200 branches. Since the acquisition was not successful, Allianz sold Dresdner Bank to Commerzbank in 2009 for almost €10 billion. After the sale, Allianz acquired a 30% stake in the combined Dresdner Bank and Commerzbank.
As you can see, Allianz has been active in buying and selling business units in the past. When investing in Allianz stocks, it is wise to keep an eye on such developments, since acquisitions strongly influence a company's results.
Whether it is wise to buy Allianz shares largely depends on your personal situation. Every investor has a different risk tolerance.
It is important to extensively analyze Allianz's business performance. This will help you determine whether an investment in Allianz shares may be wise.
Author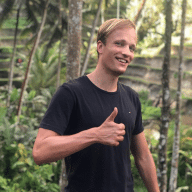 About
When I was 16, I secretly bought my first stock. Since that 'proud moment' I have been managing trading.info for over 10 years. It is my goal to educate people about financial freedom. After my studies business administration and psychology, I decided to put all my time in developing this website. Since I love to travel, I work from all over the world. Click here to read more about trading.info! Don't hesitate to leave a comment under this article.