How to buy Domino's Pizza stocks (2023) – price & analysis
Pizza's are timeless: the successful Domino's Pizza can therefore be an interesting investment. In this article, we will look at how to buy Domino's Pizza shares. You will also find the current stock price of the company on this page.
How to buy Domino's Pizza stocks?
Domino's Pizza constantly innovates pizza delivery. They work with so-called ghost kitchens: these are separate kitchens where pizzas are made without a restaurant presence. This allows the chain to expand its reach at low costs. The company even uses robots to deliver pizzas in some areas!
The company also focuses on international expansion. Domino's Pizza has opened many new locations in China, where there is a lot of potential for additional profits. Investing in Domino's Pizza stocks can certainly yield positive results in the long term. If you are looking for a good broker to buy Domino's Pizza shares, have a look at the table below:
| Brokers | Benefits | Register |
| --- | --- | --- |
| | Buy Domino's Pizza without commissions. Your capital is at risk. Other fees may apply. | |
| | Speculate with CFD's on increasing & decreasing prices of Domino's Pizza! 82% of retail CFD accounts lose money. | |
| | Benefit from low fees, an innovative platform & high security! | |
| | Speculate on price increases and decreases of Domino's Pizza with a free demo! | |
What is the stock price of Domino's Pizza?
In the chart below, you can see how the stock price of Domino's Pizza has performed over the recent period. Use the buttons to directly open a new position on the stock.
Company details of Domino's Pizza
Below, you can find the key company details of Domino's Pizza.
Analysis of Domino's Pizza stocks
Before deciding whether to buy or sell Domino's Pizza shares, it is important to analyse the stock thoroughly. In the overview below, you can see how Domino's Pizza has performed over the recent period.
Stock prices of Domino's Pizza over the last 5 days
In the table below, you can see the stock prices of Pizza for the last 5 days:
What will Pizza's price do in 2023?
Are you curious about what analysts predict for Pizza's performance in 2023 and the following years? We have combined the forecasts of analysts using data from Alpha Vantage. Keep in mind that this figure is merely a prediction about Pizza's price movement and may not come true. Always conduct your research!
Why could it be interesting to invest in Domino's Pizza stocks?
Strong brand: Domino's Pizza is one of the most well-known pizza brands globally and is recognized for its convenience. Due to this recognition, people are more likely to buy a Domino's pizza when they come across the brand.
Global presence: Domino's Pizza operates in over 100 countries, which reduces its dependency on the economic situation in a specific region. Moreover, Domino's Pizza is experiencing rapid growth in China, which is a huge and attractive market.
New technology: Domino's Pizza regularly introduces new innovations. For example, the company has invested in new pizza recipes and delivery methods. In Hamburg, the company sometimes delivers pizzas by using robots.
Affordability: As pizzas are relatively inexpensive, people can still afford to choose Domino's Pizza even when the economy does not perform well.
Economic situation: When the economy does not perform well, people tend to order food less frequently through the internet. In such cases, the stock price of DPZ shares may come under pressure.
Competition: Domino's Pizza faces competition from other chains (such as Pizza Hut) and thousands of local restaurants. More and more young people prefer to support local businesses, which can put pressure on Domino's Pizza's market share.
Costs: The costs of ingredients like cheese have increased significantly, which makes it pricier to make pizzas. If Domino's cannot fully pass on these costs to consumers, it can impact profit margins.
Political situation: Domino's operates in less stable regions like Egypt and Turkey.
What are the main competitors of Domino's Pizza?
Pizza Hut
Papa John's
Little Caesars
Papa Murphy's
Round Table Pizza
You can buy Domino's Pizza shares through a reliable broker: click here to compare different providers. Once you are sure you want to buy Domino's Pizza shares, you can switch from a demo account to a live account to invest with real money. Before you can deposit funds into your investment account, you need to activate it by uploading a copy of your passport.
You can then select Domino's Pizza stocks directly within the investment platform. Fill in the following details:
Amount: How much money do you want to invest in Domino's Pizza shares?
Order type: With a market order, you can directly buy Domino's Pizza shares, while with a limit order, you can set a price that you are willing to pay.
Stop loss/take profit: With a stop loss or take profit order, you can automatically close your investment at a certain price.
Once you are satisfied with your order of Domino's Pizza shares, you can submit it to the stock exchange.
About Domino's Pizza
Domino's Pizza is a large company that sells over ninety million pizzas annually. The company operates in sixty countries and has more than 10,000 locations. Thanks to this global pizza delivery and take out business, it is possible to have a delivered pizza in almost any location within an hour. The headquarters of this American company is located in Ann Arbor Charter Township, Michigan, USA.
Initial expansion and name change
Domino's Pizza was founded in 1960 by brothers Tom and James Monaghan. They acquired an existing pizza restaurant in Ypsilanti, Michigan for a down payment of $500.
Less than eight months after the foundation, James sold his share in the business to his brother Tom. In 1965, Tom Monaghan purchased two more pizza restaurants in the same state. The original owner of his first restaurant did not approve of Tom using the name "DomiNick's" for his new restaurants. Upon the recommendation of one of his employees, Tom decided to change the name of his company to Domino's Pizza.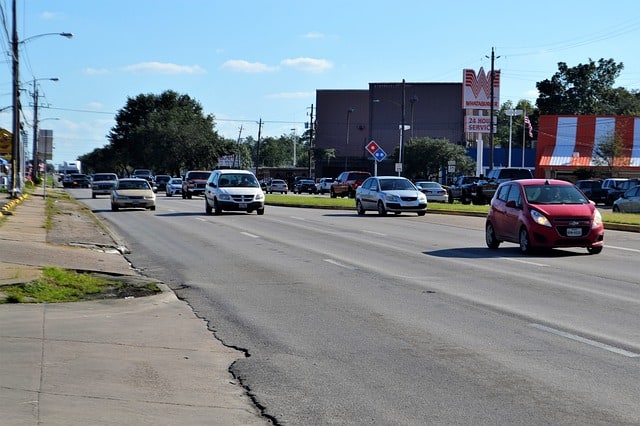 Setbacks and unprecedented growth
The company faced some setbacks. In 1968, the headquarters and distribution centre were destroyed in a fire. In 1975, another company filed a lawsuit against Domino's Pizza for trademark infringement of the name Domino Sugar, but Domino's Pizza won the lawsuit.
Despite these setbacks, the company experienced unprecedented growth, and reached over 1,000 locations by 1983. Worldwide, there are about 20,000 Domino's Pizza restaurants, which makes it one of the larger fast-food chains.
Domino's Pizza international activities
Domino's Pizza China
Domino's Pizza has been active in China since 1995 under the name Domino's Pizza China. There are now more than 450 Domino's Pizza China locations spread across nine cities. The majority of orders in China are placed digitally. China is a massive market, and if Domino's Pizza can further expand its presence there, it can contribute to the company's profitability. This can be a good reason to buy Domino's Pizza shares.
Real-time tracking of delivery drivers
In 2016, Domino's introduced GPS tracking for its customers in the Netherlands. Scooters, bicycles, and cars from more and more Dutch branches of the company are equipped with GPS tracking. This technology can also be used by managers of these branches to analyse the driving behaviour of their delivery drivers, which likely enhances safety. In 2015, during trials of this technology in Australia, the number of accidents involving delivery drivers significantly decreased.
Pizza delivery by a robot in Hamburg
Robots can independently deliver pizzas without human assistance. In 2017, Domino's Pizza deployed its first robots in the German city of Hamburg. Although employees from the company still accompany the robot, it has a compartment that can hold five pizzas and can travel at a maximum speed of 6 kilometres per hour on the pavement. With its cameras and sensors, it can adapt to various conditions while driving.
Do you think these robots will significantly reduce Domino's Pizza's delivery costs in the future? If so, it may be wise to invest in the company by buying its shares.
Domino's Pizza shares can be an interesting investment. Pizzas are not considered a luxury item, so people can still order pizzas regularly even during economically challenging times. Moreover, the brand is globally recognized and can capture a larger market share in emerging economies. However, Domino's Pizza is not known as a healthy option, which leads to an increasing number of people in the Western world skipping their products.
Before buying Domino's Pizza shares, it is important to thoroughly analyse the company. This way, you can determine if it is worth investing in Domino's Pizza shares.
Author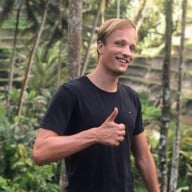 About
When I was 16, I secretly bought my first stock. Since that 'proud moment' I have been managing trading.info for over 10 years. It is my goal to educate people about financial freedom. After my studies business administration and psychology, I decided to put all my time in developing this website. Since I love to travel, I work from all over the world. Click <a href="/about-us/">here</a> to read more about trading.info! Don't hesitate to leave a comment under this article.