How to buy Domino's Pizza shares?
Pizzas are timeless: therefore, the successful Domino's Pizza can be an interesting investment. In this article we look at how best to buy Domino's Pizza shares. You can also find the current stock price of the company on this page.
Do you want to buy Domino's Pizza shares? You can directly trade in Domino's Pizza stocks with one of these reliable brokers:

| Brokers | Benefits | Register |
| --- | --- | --- |
The price of Domino's Pizza shares could make big leaps. You saw this, for example, during the corona crisis in 2020. Because many restaurants had to close, the competition of the company suddenly decreased sharply. More and more people are ordering food online and this trend will only become stronger. However, Domino's Pizza's shares may fall in value in the future if a negative news story comes out.
A good party where you can actively trade in Domino's Pizza CFD shares is Plus500. Do you want to  try out the possibilities for free? Then open a demo account directly at Plus500:
What is Domino's Pizza's stock price?
In the graph below, you can see how the CFD stock price of Domino's Pizza has developed over the past period. Use the buttons to immediately open a new trading position on the stock.
About the company Domino's Pizza
Domino's Pizza is a big company: they sell more than 90 million pizzas every year. The company operates in 60 countries and has more than 10,000 branches. Thanks to this largest pizza and takeaway company in the world, it is easy to order and receive a pizza at home almost anywhere within an hour. The company's headquarters are in Ann Arbor Charter Township, Michigan.
First expansion and name change
Domino's Pizza was founded in 1960 by brothers Tom and James Monaghan. They took over an existing branch of a chain of pizza restaurants in Ypsilanti, Michigan. For this, they made a deposit of $500. They also borrowed $900 to pay for the acquisition.
Less than eight months after its foundation, James sold his stake in the business to his brother Tom. In 1965, Tom Monaghan bought two more pizza restaurants in the same state. The original owner of his first restaurant did not like the fact that Tom also used the name DomiNick's for his new restaurants. Tom decided, on the advice of one of his employees, to change the name of his company to Domino's Pizza.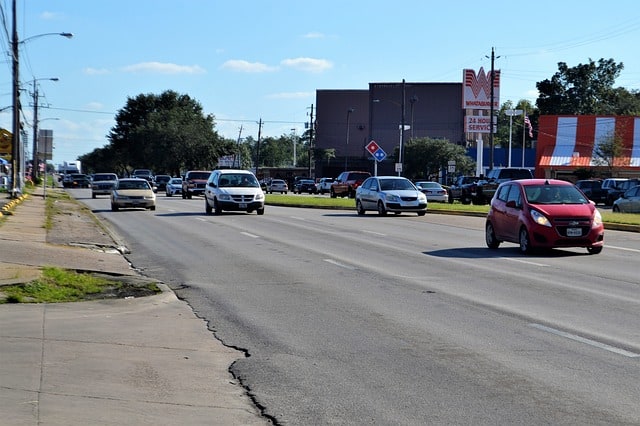 Setbacks and unprecedented growth
The company did suffer some setbacks. In 1968, for example, the head office and the distribution centre were destroyed by a fire. In 1975, a company filed a lawsuit against Domino's Pizza for infringing the Domino Sugar brand name. This lawsuit was won by Domino's  Pizza.
Despite these setbacks, the company grew at an unprecedented rate. In 1983, for example, the company had more than 1000 branches. With approximately 12,000 branches in 5,700 different cities in 2017, Domino's is now a huge multinational company.
Domino's Pizza China.
Domino's Pizza has been active in China since 1995. The company's Chinese subsidiary is known as Domino's Pizza China. In 2019, there will be approximately 250 Domino's Pizza China branches in 9 cities in China. That year, there were around 100 and around 75 branches in the Chinese cities of Shanghai and Beijing, respectively. In China, more than 90% of orders are made digitally.
Delivery drivers can be tracked in real time
In 2016, Domino's introduced GPS tracking for its Dutch customers. Scooters, bicycles, and cars from Dutch branches of the company are equipped with GPS tracking. This technology can also be used by the managers of these branches. This allows them to analyse the driving behaviour of their delivery drivers, which will improve safety. In 2015, this technology's trials in Australia showed a significant reduction in accidents among delivery drivers.
In Hamburg, pizzas are delivered by a delivery robot
Robots can deliver pizzas independently, without the help of humans. In 2017, Domino's Pizza deployed the first robots in the German city of Hamburg. By the way, company employees still walk with the robot. The robot has a compartment that fits five pizzas. The robot drives at a speed of up to 6 kilometres per hour on the pavement. With its cameras and sensors, it can adapt to different conditions while driving.
Do you think these robots will significantly reduce Domino's Pizza's delivery costs in the future? Then it can be smart to invest in the company by buying the shares.
Author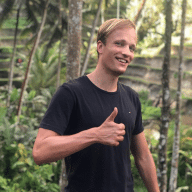 About
When I was 16, I secretly bought my first stock. Since that 'proud moment' I have been managing trading.info for over 10 years. It is my goal to educate people about financial freedom. After my studies business administration and psychology, I decided to put all my time in developing this website. Since I love to travel, I work from all over the world. Click here to read more about trading.info! Don't hesitate to leave a comment under this article.