How to buy Verizon Communications shares (2023)? – invest in Verizon stocks
Do you consider buying Verizon Communications stocks? In this article, you will learn how to invest in Verizon Communications shares. Additionally, you can examine the latest stock price of Verizon on this page.
How to buy Verizon stocks?
If you have confidence in the company's growth potential, it may be wise to buy Verizon stocks. You can buy Verizon shares through a broker that charges low transaction fees to prevent a significant portion of your returns from being lost to high costs. Below, you can find an overview of the brokers which you can use to invest in Verizon stocks:
| Brokers | Benefits | Register |
| --- | --- | --- |
| | Buy Verizon without commissions. Your capital is at risk. Other fees may apply. | |
| | Speculate with CFD's on increasing & decreasing prices of Verizon! 82% of retail CFD accounts lose money. | |
| | Benefit from low fees, an innovative platform & high security! | |
| | Speculate on price increases and decreases of Verizon with a free demo! | |
What is the stock price of Verizon Communications?
Are you curious about the latest stock price of Verizon Communications? The graph below shows the price at which you can buy Verizon Communications stocks:
Company information of Verizon Communications
Below, you can find the key company information of Verizon Communications.
Analysis of Verizon Communications stocks
Before deciding whether to buy or sell Verizon Communications shares, it is important to analyse the stock thoroughly. The overview below shows the performance of Verizon Communications over the past period.
Stock prices of Verizon over the last 5 days
In the table below, you can see the stock prices of Verizon Communications for the last 5 days:
What does the stock price of Verizon Communications do in 2023?
Are you interested in what analysts predict for the future performance of Verizon Communications in 2023 and the subsequent years? We have combined analysts' predictions using data from Alpha Vantage. Please note that this figure is only a forecast of the price movement of Verizon Communications and may not come true.
What are the advantages of investing in Verizon Communications stocks?
Dominant position: Verizon is a strong player in the wireless phone market, which allows the company to build a robust customer base and establish a strong revenue source.
Focus on 5G technology: Verizon is at the forefront of 5G technology investments, which enables the company to stay ahead of its competition.
Strong financial position: Verizon has developed a strong financial position, which makes it attractive to investors seeking stable, consistent returns.
Dependency on the telecom industry: Despite some diversification, Verizon is heavily reliant on the telecommunications industry for its revenue.
Competition: Verizon faces strong competition from companies like AT&T and T-Mobile, which can put pressure on the company's performance.
Regulation: Like other telecom companies, Verizon is subject to strong regulation.
Who are the biggest competitors of Verizon Communications?
How to buy Verizon Communications stocks?
Then, select the Verizon stock.
Determine the amount you want to invest and enter this amount.
Choose between a market order and a limit order.
Click "buy" to purchase Verizon shares directly.
About Verizon Communications
Verizon Communications Inc. is a telecommunications company that offers internet services, wireless services, landline, and data services. The company also manages large communication networks used by the government and businesses for phone lines.
The wireless network, which generates 75% of Verizon's revenue, is by far the most important segment of the company. Verizon generates the majority of its revenue in North America.
The name "Verizon Communications" is a combination of the words "veritas" (truth and reliability) and "horizon" (a forward-looking vision). Verizon's headquarters is located in New York.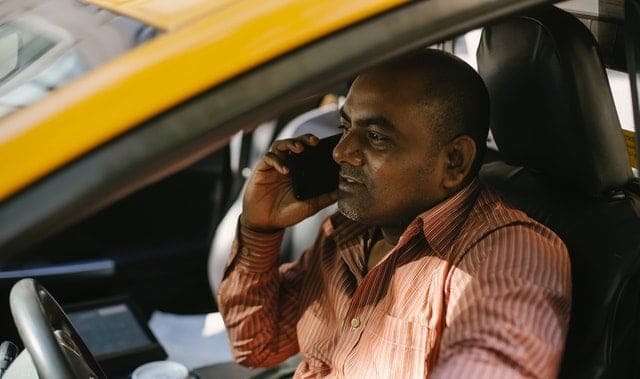 The company divisions
Verizon Communications consists of two business divisions:
The Wireless division offers all wireless operations. The wireless division is the most profitable and accounts for 75% of the revenue.
The Wireline division provides services such as landline connections. The number of subscribers with landline connections decreases every year. This business division also offers cable television and internet services.
Million-dollar fine for inadequate protection of customer data
In February 2020, the Federal Communications Commission (FCC) fined internet companies $200 million for not adequately protecting their customers' location data.
According to the regulator, the internet companies did not do enough to ensure the privacy of their customers. Moreover, internet providers did not do enough to prevent unauthorized access to customer data. As a result, Verizon received a fine of $48 million.
Such fines can harm a company's reputation, which may be a reason to be cautious before buying Verizon stocks.
Should you buy Verizon Communications stocks?
The majority of Verizon's revenue comes from telecommunications services, which means that investing in Verizon stocks is a very specific sector investment. While traditional phone calls may be less popular nowadays, mobile data usage is increasing. This can make it still interesting to invest in Verizon shares.
However, it is important to compare Verizon Communications with its competitors. This will help you determine whether it is currently wise to buy Verizon stocks. It is essential to understand the risks of investing in Verizon shares before opening a position.
Author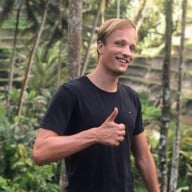 About
When I was 16, I secretly bought my first stock. Since that 'proud moment' I have been managing trading.info for over 10 years. It is my goal to educate people about financial freedom. After my studies business administration and psychology, I decided to put all my time in developing this website. Since I love to travel, I work from all over the world. Click <a href="/about-us/">here</a> to read more about trading.info! Don't hesitate to leave a comment under this article.