How to buy AMD shares?
AMD designs processors and has long been in battle with the well-known company Intel. Despite the fact that AMD is the smaller brother, the company is still doing quite well. Buying shares in AMD can therefore be a good decision at the right time. Are you curious about how you can invest in AMD? In this analysis you will find all the information you need! You can also consult the current AMD stock price here.
Do you want to buy AMD shares? You can directly trade in AMD stocks with one of these reliable brokers:

| Brokers | Benefits | Register |
| --- | --- | --- |
How can you actively invest in AMD?
The AMD share is like a roller coaster: full of action and sudden, unexpected drops. Active investors love this type of share as it allows them to achieve higher returns. By actively placing orders, you can open positions on both falling and rising prices. By using leverage you can increase the profits (and losses) even faster.
But what is a good party to actively invest in CFDs on AMD? In our opinion Plus500 is a strong party for CFD trading on AMD and other stocks. With Plus500 you can trade CFD shares without paying commissions. You can also try everything with a free demo with no risk. Use the button below to instantly open a risk-free demo account (86% of retail investors lose money with CFDs):
What is the current stock price of AMD?
Would you like to know the current stock price of AMD shares? Below is a graph showing the CFD price of AMD shares. You can also use the buttons to directly open a position on the CFD share.
About the company AMD
AMD (Advanced Micro Dynamics) is an American company. The company is headquartered in Sunnyvale, California. AMD designs processors and chips. A major competitor is the well-known company Intel. However, there is an important difference between the two competitors AMD and Intel.
Both AMD and Intel design and develop chips and processors. AMD has outsourced the production of these chips and processors. Intel produces the chips and processors itself. The production of chips and processors itself is capital intensive. The smaller AMD does not have the necessary capital.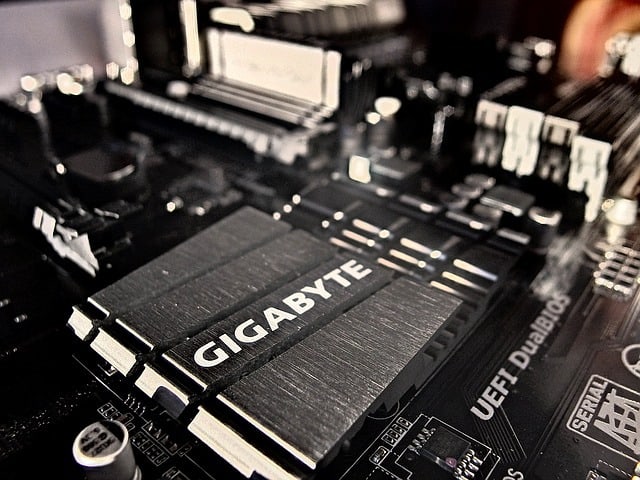 The little brother of Intel
AMD is Intel's little brother. However, AMD is no longer small. AMD has benefited from the increasing popularity cryptocurrencies. Powerful AMD processors provided the computer power needed for the mining of crypto. As a result, AMD's market share increased significantly.
AMD's market share has also been increased by a recent lack of Intel chips. Nevertheless, AMD is likely to remain Intel's smaller brother in the future. Why is this the case? Because Intel has the capacity to conduct research. That research enables Intel to come up with the best products on the market.
This does not mean that investing in AMD is uninteresting. When AMD comes up with a good new product or publishes positive figures, buying AMD shares can turn out well!
Which product is better?
A large proportion of consumers have no idea whether they are using an Intel or an AMD processor. Nevertheless, there is also a segment of more critical consumers who keep a close eye on the differences between the processors. On average, Intel's processors are often better while AMD's are often cheaper. Nowadays, those differences are becoming smaller.
Former partner of Intel
AMD has been a partner of Intel. At the start of AMD, this small company did production work for manufacturers of processors. Intel produced the processor for IBM for the first IBM PC. IBM required Intel to look for a second supplier for that processor. AMD became that second supplier.
As a second supplier, AMD received the designs of the Intel processors from Intel. Initially, the processors were supplied with both an AMD and an Intel logo which makes sense since both manufacturers made exactly the same processors. Later, AMD started to supply processors that only carried their brand.
A legal battle arose over whether AMD could still use Intel processors. One of the outcomes of this legal battle was that Intel no longer had to share its designs with AMD. AMD had to go its own way and develop its processors.
The first factor that is important when analysing the share of AMD is the general demand. When the economy is doing well and the global demand for processors increases, it is usually good for the price of an AMD share. However, there are other important factors that also play a role.
When investing in AMD, it is important to keep a close eye on technological developments. After all, when did AMD do well in the past? AMD did well in 2000, when it developed the first processor at the speed of a gigahertz. They also did well in 2006 when they released a superior processor under the name hammer.
When investing in AMD shares, it is important to follow the latest developments. Major competitors such as Intel, IBM and Nvidia are constantly bringing new products to the market. Are AMD's new products better? This can have a positive effect on the share price, and you can consider buying AMD shares. Are the products less good? Then perhaps it is better not to invest in AMD for a while.
Why should you invest in AMD?
There are plenty of reasons why investing in AMD can be attractive. A good reason to invest in AMD is the fact that they regularly innovate. Are they just introducing a new product to the market which you believe in? Then it may be wise to buy AMD shares.
Favourable developments in the cryptocurrency market may also be attractive. The company thinks along with the so-called miners and is constantly bringing new processors onto the market that can help with these activities. As more people start to mine cryptocurrencies, the demand for processors increases, which is of course beneficial for AMD.
It is also interesting that AMD cooperates with other large companies such as Microsoft and Baidu. For example, Microsoft uses processors for the cloud and Baidu also uses the processors for its data centres. These kinds of large customers can, of course, be a nice sales group as they can sell many processors there.
Nevertheless, investing in AMD shares is not entirely without risk. Just like many other shares, investing in AMD shares is risky. A major risk when buying AMD stocks is the cut-throat competition. Intel is a leading party and supplies over 80% of all processors. As a result, the company also has a larger budget for the development of new processors.
Other, new companies such as Radeon and Firepro have also become active in the graphic processors market. These companies are also an oppressive force as they supply high-quality processors at advantageous rates.
Another risk to an investment in AMD shares is that the demand for computers might fall worldwide. This is probably because more and more people are using other devices. When fewer processors are needed, AMD will have to look for other markets where they can sell their processors.
AMD will be a promising chip manufacturer in 2019.
The outlook for AMD in 2019 was rosy. For 2019 AMD expected turnover to grow by 10%. Profits and profit margins were also expected to increase. After all, the figures for 2018 were good. The profit in the fourth quarter was 38 million dollars. In the fourth quarter of 2017 there was a loss of 19 million dollars. Better results were also expected for 2019 due to the increase in turnover and profit margins.
Profits were expected to grow rapidly in 2019. However, it is not certain that AMD will be able to realize this rapid profit growth. The demand for chips and processors is cyclical. The demand for chips and processors may therefore disappoint in the future. When the economy does not perform well, the demand for processors and chips may fall.
Do you think the economy will perform well in the future? Then it might be smart to buy AMD shares. Do you have any doubts about the future? Then perhaps it would be better to wait awhile before you invest in AMD shares.
Author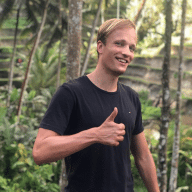 About
When I was 16, I secretly bought my first stock. Since that 'proud moment' I have been managing trading.info for over 10 years. It is my goal to educate people about financial freedom. After my studies business administration and psychology, I decided to put all my time in developing this website. Since I love to travel, I work from all over the world. Click here to read more about trading.info! Don't hesitate to leave a comment under this article.