How to buy Tullow Oil plc shares?
The independent multinational oil company Tullow Oil plc is engaged in the exploration and production of oil and gas. An Irishman founded the oil company in 1995. The company was founded in Tullow (Ireland). The company is listed on the London Stock Exchange and on the Dublin Stock Exchange. Do you want to buy Tullow Oil plc shares? In this article we discuss how you can do this!
Where can you buy Tullow Oil stocks?
Do you want to buy Tullow Oil shares? You can directly trade in Tullow Oil stocks with one of these reliable brokers:

| Brokers | Benefits | Register |
| --- | --- | --- |
| | Buy Tullow Oil without commissions. Your capital is at risk. Other fees may apply. | |
| | Speculate with CFD's on increasing & decreasing prices of Tullow Oil! 82% of retail CFD accounts lose money. | |
| | Benefit from low fees, an innovative platform & high security! | |
| | Speculate on price increases and decreases of Tullow Oil with a free demo! | |
Actively trading in a share like Tullow Oil Plc can be very interesting. The share is very volatile. After the economic crisis of 2008, the stock has reached an enormous peak. Meanwhile, the value is much lower again. The price of a Tullow Oil share is strongly linked to the price of crude oil.
Are you looking for a good party to actively trade in CFDs? Then Plus500 is a good choice! At this broker you can try out the possibilities of active trading without any risk. Use the button below to directly open a free demo account:
What is the current stock price of Tullow Oil?
Do you want to know what the current share price of a Tullow Oil Plc share is? Understandable! Below you can see the latest CFD price. You can also open a new position directly by using the buttons.
Mainly active in Africa
Tullow Oil is mainly active in Africa. Production and exploration takes place in Africa and in Africa's Atlantic waters offshore. During the work in the Atlantic waters offshore of Africa, a petroleum field located off the coast of Ghana was discovered. Tullow is the manager of this field and the associated installations. Moreover, the company is the largest shareholder. Other African countries where the company is active are Africa and Uganda.
By the way, the company is not only active in Africa. Tullow is also active in Asia. Moreover, the company is involved in natural gas extraction in the North Sea. In total, the company is active in more than twenty different countries.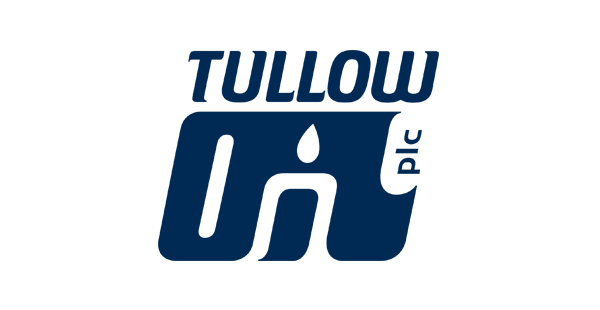 History of Tullow Oil 1985-1999
Aldan Heavey founded the company in 1985 in Tullow, a small town in Ireland. He heard about activities in Senegal from a friend. That's why he decided to start his business there. In 1986, he signed a licence agreement in Senegal.
In 1987, he started producing and selling gas in that country. In 1989, after being rewarded with the first British onshore licence, the company became active in countries such as Spain, Italy and Southern Yemen. In 1990, the company became active in South Asia. During that year, the company signed a licence agreement in Pakistan. Gas was discovered in Pakistan in 1994.
Other countries where the company became active in the 1990s include Bangladesh, India, Egypt, Ivory Coast and Romania.
A growing company
In 2000, Tullow Oil made an important acquisition. BP's gas fields in the North Sea, which were in production, were taken over. As a result of this takeover, the company's production and cash flow increased significantly. The company became an important 'player' in gas production in the North Sea.
The takeover of Energy Africa in 2004 doubled the size of the company. This takeover made the production and exploration of oil and gas possible in Uganda, Gabon, Namibia and Congo, among others.
2006 was a successful year. In Uganda 5 discoveries of oil were made. In the United Kingdom 3 discoveries of gas were made. In December 2006, Tullow made its largest acquisition. For 1.1 billion dollars, Hardman Resources Limited was acquired. This acquisition gave Tullow a dominant position in Ghana. In addition, the company became active in Mauritania, French Guiana and Surinam.
In 2006, Tullow was active in 22 countries. The company had 250 employees. The turnover of the company was 1.067 million dollars.
Tullow continues to grow
After 2006 the company continues to grow. In 2012, the company was active in 25 countries. The company has 1415 employees in that year. The turnover of the company is 2.3 billion dollars. The company will continue to grow until 2015. In 2015, the company is active in 24 countries and has 2034 employees. The revenue in that year is 2.65 billion dollars.
Tullow in 2018
In 2018, the company will still be active in 17 countries. In that year, the company still has 990 employees. The turnover in that year is 1.9 billion dollars.
Author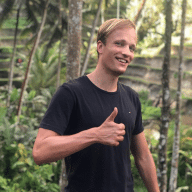 About
When I was 16, I secretly bought my first stock. Since that 'proud moment' I have been managing trading.info for over 10 years. It is my goal to educate people about financial freedom. After my studies business administration and psychology, I decided to put all my time in developing this website. Since I love to travel, I work from all over the world. Click here to read more about trading.info! Don't hesitate to leave a comment under this article.