How to buy GameStop shares (2023): invest in Gamestop
Are you considering investing in GameStop shares ? GameStop became known as a memestock, but is it still wise to buy GameStop shares? In this article, you can read an extensive analysis + you can consult the latest stock price.
Are you curious about which brokers you can buy GameStop shares from? In the overview below, you can see which brokers offer Gamestop stocks:
| Brokers | Benefits | Register |
| --- | --- | --- |
| | Buy Gamestop without commissions. Your capital is at risk. Other fees may apply. | |
| | Speculate with CFD's on increasing & decreasing prices of Gamestop! 82% of retail CFD accounts lose money. | |
| | Benefit from low fees, an innovative platform & high security! | |
| | Speculate on price increases and decreases of Gamestop with a free demo! | |
In the past, trading in GameStop shares was regularly halted. For example, Robinhood made it impossible for users to buy Gamestop shares. This shows how important it is to choose a reliable broker when investing in stocks.
What is the current stock price of GameStop?
Are you curious about the current stock price of GameStop shares? In the graph below, you can see how GameStop shares perform. With the buy and sell buttons, you can start trading GameStop shares directly.
Company data of GameStop
Below, you can find the most important company data of GameStop.
Analysis of GameStop
Before deciding whether to buy or sell GameStop, it is essential to analyse the stock thoroughly. In the overview below, you can see how GameStop has performed over the past period.
Stock prices of the last 5 days
In the table below, you can see the stock prices of GameStop of the last 5 days:
What will the GameStop price do in 2023?
Curious about what analysts think GameStop will do in 2023 and the years that follow? We have combined the predictions of analysts with data from Alpha Vantage. Remember that this number is just a prediction about the price trend of GameStop and that this prediction does not have to come true.
Hype: Investors who have achieved good results with investments in GameStop have kept a close eye on the hype. Reddit's investors strongly influence the price.
Well-known brand: GameStop is a recognizable brand in the video gaming industry.
Diverse products: GameStop offers various gaming products, including used games and consoles.
Expansions: GameStop can expand into new markets and improve its results.
What risks should you consider when buying GameStop stocks?
Dependence on physical stores: GameStop is dependent on physical stores, while more and more people shop online.
Competition: GameStop is facing intense competition from other (online) video game retailers. Moreover, an increasing number of people are buying their games directly digitally through platforms such as Steam and Epic Games.
Volatility: the stock price of GameStop is very volatile because it has become a meme stock.
Limited innovation: GameStop is struggling to build a digital presence.
What are the biggest competitors of GameStop?
The explosion of GameStop in 2021
Most people know GameStop mainly because the company skyrocketed in value on the stock markets in a very short period of time. This happened in January 2021, when small investors continued to buy GameStop shares.
Users on Twitter and Reddit discovered that hedge funds had built up large short positions. They decided to collectively buy massive amounts of GameStop stocks. As a result, the hedge funds were obliged to buy back the stocks and a short squeeze occurred.
The stock price then rose from $20 to $480 in a short period of time. The price of the stock eventually declined, in part because many brokers blocked trading in the stock. Ultimately, the situation surrounding the GameStop stock showed how much power retail investors can have when they join forces.
How to invest in GameStop stocks?
First, open an account with a reliable stockbroker.
Deposit money into your brokerage account.
Select the GameStop stock and enter the amount you want to invest.
Press buy to send the order to the stock market.
Regularly evaluate your investment.
About the company GameStop
GameStop is an American retail chain in the field of video games and other forms of consumer electronics. Gamestop also sells merchandise from famous games. The company was founded in Grapevine, Texas and has branches in the United States, Canada, Australia, New Zealand, and some countries in Europe.
GameStop mainly sells consoles and video games from major providers such as Xbox, PlayStation, and Nintendo. They sell their products from almost 5,900 stores worldwide, some of which consist of subsidiaries such as Micromania, EB Games, and ThickGeek. GameStop also offers games and merchandise through online channels.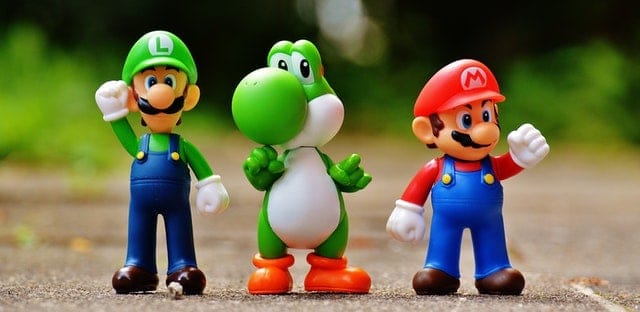 GameStop as a publicly traded company
GameStop has a long history on the stock market. The company was founded in 1984 and has been doing business on the stock market since 1988. At that time, the company was still known under the name Babbage's.
Only when the founders of the company started acquiring other companies in consumer electronics and entertainment, the name was changed to GameStop in 1999. The company has regularly acquired other stores during its existence.
Will GameStop's value increase significantly again?
The enormous rise in GameStop's stock price was not sustained. A month after reaching its highest price, the stock price had already dropped significantly. The chance of GameStop's stock price achieving a similarly high level again is small.
In the long run, stocks are valued based on their performance. If you want to invest in GameStop stocks, it is therefore recommended to check the latest business results.
Should you buy GameStop stocks?
It is questionable whether GameStop is an interesting long-term investment. The majority of GameStop's profits come from its physical stores. However, the trend has been clear for years; people increasingly buy their games online through a service like Steam.
GameStop is struggling to strengthen its digital presence. It is therefore questionable whether GameStop can compete with its competitors. Therefore, it is advisable to carefully study the business results before buying GameStop stocks.
Author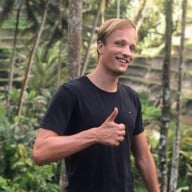 About
When I was 16, I secretly bought my first stock. Since that 'proud moment' I have been managing trading.info for over 10 years. It is my goal to educate people about financial freedom. After my studies business administration and psychology, I decided to put all my time in developing this website. Since I love to travel, I work from all over the world. Click <a href="/about-us/">here</a> to read more about trading.info! Don't hesitate to leave a comment under this article.