Buying PG&E (Pacific Gas and Electric Company) shares
The US private utility PG&E (Pacific Gas and Electric Company) was founded in 2005. The company supplies natural gas and electricity to Northern California. PG&E is headquartered in San Francisco. PG&E's business activities focus on transmission and distribution. Would you like to invest in PG&E? Find out how to buy Pacific Gas and Electric Company stocks here and consult the current stock price.
How can you actively invest in PG&E?
Many people choose to actively invest in PG&E. Active trading is attractive as the share is volatile and the stock price has fallen sharply. With active trading, you can take a position on a falling price by opening a short position. In this way, you can also achieve good results when PG&E is not doing well. But what is a good party to actively invest in PG&E?
Plus500 is a CFD broker where you can trade CFD stocks PG&E at zero commissions. Click on the button below to open a free demo account straight away:
Where can you buy PG&E stocks?
Do you want to buy PG&E shares? You can directly trade in PG&E stocks with one of these reliable brokers:

| Brokers | Benefits | Register |
| --- | --- | --- |
| | Buy PG&E without commissions. Your capital is at risk. Other fees may apply. | |
| | Speculate with CFD's on increasing & decreasing prices of PG&E! 82% of retail CFD accounts lose money. | |
| | Benefit from low fees, an innovative platform & high security! | |
| | Speculate on price increases and decreases of PG&E with a free demo! | |
What is the current stock price of PG&E?
Are you curious about the current stock price of the company PG&E? In the graph below you can consult the CFD price of PG&E. You can also use the buttons to directly open or close a position.
The activities of PG&E
PG&E mainly supplies gas and electricity to approximately 16 million customers. These customers live in central and northern California. One third of the electricity supplied is destined for private customers. The remaining electricity is destined for businesses, industry and the agricultural sector.
The company has a working area of approximately 180,000 square kilometres, which is equal to five times the surface area of the Netherlands. Only one third of the electricity supplied to customers is produced by PG&E itself. The remaining electricity is purchased by PG&E from third parties on the basis of long-term supply contracts.

Generating power by PG&E
For the generation of electricity, the company mainly uses hydropower plants and nuclear power stations. The Diablo Canyon nuclear power plant has two reactors with a total capacity of 2200 MW. It supplies 18,000 GWu of electricity per year. This is enough to supply 9% of California with electricity for one year. PG&E announced in 2005 that this nuclear power plant in San Luis Obispo County will be closed in 2025.
PG&E in financial difficulties due to forest fires in California
In 2018, there were severe forest fires in the state of California. These fires were caused by PG&E equipment. More than 100 lives were lost in these fires and the company found itself in serious financial difficulties.
In 2019, the company reached a settlement with the victims of these forest fires. A total of USD 13.5 billion was paid out to the victims, partly in cash and partly in stocks. Earlier, PG&E had already reached an $11 billion settlement with insurers and other parties.
Events of this kind can put considerable pressure on the price of a stock. By trading actively, you can also benefit from strong price declines with a short position. A price dip can also be an interesting moment to buy new shares. Of course, you have to investigate carefully whether the company is in danger of going bankrupt.
A Million Californians disconnected from the electricity grid
In October 2019, more than a million people in California were cut off from the electricity supply to prevent forest fires. PG&E cut the power to 800,000 customers in northern central California that year. As a result of the billions in claims following various forest fires in 2018, the company is on the verge of bankruptcy.
Author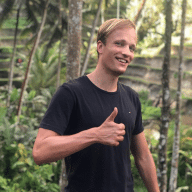 About
When I was 16, I secretly bought my first stock. Since that 'proud moment' I have been managing trading.info for over 10 years. It is my goal to educate people about financial freedom. After my studies business administration and psychology, I decided to put all my time in developing this website. Since I love to travel, I work from all over the world. Click here to read more about trading.info! Don't hesitate to leave a comment under this article.