How to buy UnitedHealth Group stocks (2023) – invest in UnitedHealth
Do you want to invest in the world's largest healthcare company? Then it may be attractive to buy UnitedHealth Group shares. On this page, we will discuss how to invest in UnitedHealth Group stocks, and you can also examine the latest stock price on this page.
Healthcare is becoming increasingly important, especially with the significant ageing population. This can make an investment in a company like UnitedHealth very appealing. Do you want to know where you can buy these shares? Have a look at the overview directly:
| Brokers | Benefits | Register |
| --- | --- | --- |
| | Buy UnitedHealth Group without commissions. Your capital is at risk. Other fees may apply. | |
| | Speculate with CFD's on increasing & decreasing prices of UnitedHealth Group! 82% of retail CFD accounts lose money. | |
| | Benefit from low fees, an innovative platform & high security! | |
| | Speculate on price increases and decreases of UnitedHealth Group with a free demo! | |
What is the stock price of UnitedHealth?
Are you curious about the stock price of UnitedHealth? In the graph below, you can see at what price you can buy and sell the shares.
Company details of UnitedHealth Group
Below you will find the key company details of UnitedHealth Group.
Before deciding whether to buy or sell UnitedHealth Group shares, it is essential to analyse the stock thoroughly. In the overview below, you can see how UnitedHealth Group has performed over the past period.
Stock prices of UnitedHealth over the last 5 days
In the table below, you can see the stock prices of UnitedHealth Group for the last 5 days:
What will be the trend of UnitedHealth Group's stock price in 2023?
Are you curious about what analysts think UnitedHealth Group will do in 2023 and the subsequent years? We have combined the forecasts of analysts using data from Alpha Vantage. Keep in mind that this figure is only a prediction of UnitedHealth Group's stock price movement and it may not come true.
Diversification: UnitedHealth offers various healthcare-related services, including insurance and data analytics.
Ageing population: An ageing population can contribute to the company's profitability in the future.
Strong position: Through sufficient innovation, UnitedHealth can maintain its strong position.
What are the risks of investing in UnitedHealth stocks?
Dependent on regulation: Regulations surrounding health insurance strongly influence UnitedHealth's results.
Competitive industry: The healthcare sector is competitive, and various companies offer similar products. Therefore, closely monitor UnitedHealth's market share.
What are the biggest competitors of UnitedHealth?
Step 1: Click here to compare the best stockbrokers.
Step 2: Open an account and complete the activation steps.
Step 3: Select the UnitedHealth share to open the order screen.
Step 4: Enter the amount you want to invest in UnitedHealth stocks.
Step 5: Click "Buy" to send the share order to the market.
Step 6: Regularly evaluate your investment in UnitedHealth.
About UnitedHealth Group
UnitedHealth Group Incorporated is a for-profit healthcare company. Its headquarters are located in Minnetonka, Minnesota.
UnitedHealth provides healthcare products and insurance. When looking at revenue, it is the largest healthcare company in the world. 80% of the company's revenue comes from UnitedHealthcare.
The company's divisions
UnitedHealthcare consists of four divisions:
UnitedHealthcare Employer and Individual offers health benefit plans and services for large employers.
UnitedHealthcare Medicare and Retirement provides health and wellness services to individuals aged 65 and older.
UnitedHealthcare Community and State serves state programs that cater to economically and medically underserved individuals.
UnitedHealthcare Global serves 6.2 million individuals with medical services, primarily in Chile, Brazil, Colombia, and Peru.
Expansion of maternal home care and health improvement
In November 2020, United Health Foundation entered a partnership with Any Baby Can. Through this collaboration, the company aims to improve home care for mothers.
Before deciding to buy UnitedHealth shares, it is important to analyse the market situation thoroughly. Healthcare is becoming increasingly critical, especially with the ageing population. However, there is also significant competition, which can make it challenging for UnitedHealth to maintain a strong position. By considering these factors, you can determine whether it may be interesting to buy UnitedHealth shares at this time.
Author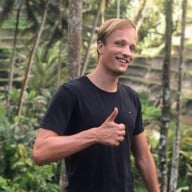 About
When I was 16, I secretly bought my first stock. Since that 'proud moment' I have been managing trading.info for over 10 years. It is my goal to educate people about financial freedom. After my studies business administration and psychology, I decided to put all my time in developing this website. Since I love to travel, I work from all over the world. Click <a href="/about-us/">here</a> to read more about trading.info! Don't hesitate to leave a comment under this article.