How to buy UnitedHealth Group shares?
Do you want to invest in the largest healthcare company in the world? Then it can be attractive to buy UnitedHealth Group stocks. On this page, we will discuss the best way to invest in UnitedHealth Group shares, and you can also consult the latest stock price on this page.
Do you want to buy UnitedHealth Group shares? You can directly trade in stocks with one of these reliable brokers:

| Brokers | Benefits | Register |
| --- | --- | --- |
How can you actively invest in UnitedHealth Group?
You can actively trade in UnitedHealth Group shares by using CFD's. With CFD's you can speculate on both price rises and falls of this listed healthcare company. In this way, you can always respond to the latest developments and optimize your results. Would you like to try active trading in UnitedHealth shares for free with a demo? Then use the button to instantly open a free demo with Plus500, one of the most reliable CFD brokers:
What is UnitedHealth's stock price?
Are you curious about the CFD share price of UnitedHealth? In the graph below you can see at which price you can buy & sell CFD shares.
About UnitedHealth Group
UnitedHealth Group Incorporated is a healthcare company. This for-profit company is headquartered in Minnetonka, Minnesota. This company offers health products and insurance. This company, which had a turnover of $242.2 billion in 2019, is the largest healthcare company in the world in terms of turnover. UnitedHealthcare accounts for 80% of the company's revenues. By 2020, the company will be ranked 7 on the Fortune 500 list.
The divisions of the company
The company UnitedHealthcare consists of four divisions:
UnitedHealthcare Employer and Individual provides health benefits plans and services for large employers
UnitedHealthcare Medicare and Retirement provides health and welfare services to persons 65 years of age and older.
State programs are served by UnitedHealthcare Community and State. These state programs provide economically disadvantaged and medically disadvantaged people with healthcare.
UnitedHealthcare Global serves 6.2 million people with medical facilities. Most people live in Chile, Brazil, Colombia, and Peru. The people served by the company with medical facilities also live in 130 other countries.
Company history
Richard Taylor Burke founded Charter Med Incorporated in 1974, a privately held company based in Minnetonka, Minnesota. To reorganize the company, the UnitedHealth Corporation was founded in 1979. This company, which became the parent company of Charter Med, was to manage Minnesota's newly established Physicians Health Plan.
Through its subsidiary Diversified Pharmaceutical Services, UnitedHealth care began managing pharmacist's fees in 1988. This subsidiary managed both pharmacy and postal pharmacy benefits.
In 1994, the subsidiary Diversified Pharmaceutical Services was sold to SmithKline Beecham for $2.3 billion. During a reorganization in 1988, the company became a holding company of the independent companies UnitedHealthcare, Ovations, Une Prise, Specialized Care Services, and Ingenix. The name of the company was changed to UnitedHealth Group.

Expanding home care for mothers and improving health
In November 2020 United Health Foundation entered into a partnership with Any Baby Can. This partnership with Any Baby Can, a Texas-based organization. The partnership was established to improve home care for mothers and improve the health of at-risk prenatal children and their mothers in Austin, Texas, and surrounding communities.
Author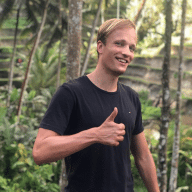 About
When I was 16, I secretly bought my first stock. Since that 'proud moment' I have been managing trading.info for over 10 years. It is my goal to educate people about financial freedom. After my studies business administration and psychology, I decided to put all my time in developing this website. Since I love to travel, I work from all over the world. Click here to read more about trading.info! Don't hesitate to leave a comment under this article.