How to buy Bumble shares (2023) – invest in Bumble stocks
Bumble recently went public and is now known as one of the most popular dating apps, along with Tinder. With people increasingly seeking love online, investing in Bumble stocks can be a good move. In this article, we discuss how to invest in Bumble by buying its stocks.
Do you have confidence in Bumble's future plans? Then it may be attractive to buy stocks for the long term. However, do your research first and determine whether this is the best time to invest in Bumble shares.
Are you curious about which brokers you can buy and sell Bumble stocks with? In the table below, you can see which brokers allow you to trade Bumble stocks:
| Brokers | Benefits | Register |
| --- | --- | --- |
| | Buy without commissions. Your capital is at risk. Other fees may apply. | |
| | Speculate with CFD's on increasing & decreasing prices of ! 82% of retail CFD accounts lose money. | |
| | Benefit from low fees, an innovative platform & high security! | |
| | Speculate on price increases and decreases of with a free demo! | |
Why can it be a smart move to buy Bumble stocks?
Growing market: More and more people find their dates online. A company like Bumble can capitalize on this.
Many customers: Bumble has many (mostly young) users.
Women first: On Bumble, women take the initiative, which fits perfectly with the modern times.
Innovation: Bumble regularly introduces new features. For example, with Bumble, you can video chat directly with other users.
Earning models: Bumble earns money by selling various additional features within the application.
Multiple applications: The parent company of Bumble also manages the Badoo application.
Competition: Bumble faces strong competition from other dating applications.
User retention: Bumble's interests are opposite to the interests of the user. Bumble makes money when users use the application for a long time.
Switching: The biggest risk of investing in Bumble is that users switch to a competing application.
What are the biggest competitors of Bumble?
Tinder: This was the first and still most well-known online dating application.
Hinge: This new American dating application emphasizes meaningful connections and relationships.
Match.com: This American dating website emphasizes matches based on common interests.
OkCupid: This is a more serious dating website that is also popular among younger users.
What is the current Bumble stock price?
Are you curious about how the Bumble stock price develops, and do you want to start buying and selling Bumble stocks yourself? In the graph below, you can see at what price you can trade Bumble stocks.
Company information of Bumble
Below, you can find the most important company information about Bumble.
Before deciding whether to buy or sell Bumble shares, it's important to analyse the stock thoroughly. In the table below, you can see how Bumble has performed in the recent period.
Stock prices of the last 5 days
In the table below, you can see the stock prices of Bumble for the last 5 days:
What will the performance of Bumble be in 2023?
Do you wonder what analysts think about the future of Bumble in 2023 and the years to come? We have combined the forecasts of analysts using data from Alpha Vantage. Remember that this figure is only a prediction about the future stock performance of Bumble, and it may not come true. Therefore, always do your research!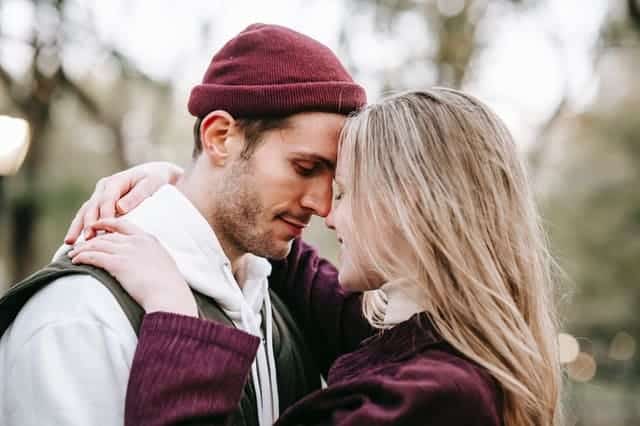 How to invest in Bumble shares?
If you have little experience in buying stocks and want to invest in Bumble, we are here to help.
To buy Bumble stocks, you need an account with a broker. A broker is a company that allows you to buy and sell stocks of companies. Are you curious about where you can buy stocks? Then check out our list of the best brokers:
Before opening an investment in Bumble shares, you need to determine the amount you want to invest. Then divide this amount by the current stock price to determine the number of shares you would like to buy. If the Bumble stock is worth $50, and you would like to buy $1000 worth of Bumble stock, then you will buy a total of 20 shares.
Next, you need to choose the right order type. You can decide between a market order and a limit order. With a market order, you open the investment position at the current price, while with a limit order, you set a price at which you open the investment.
For most long-term investors, a market order is a good option. The only thing you need to do to buy Bumble stocks is to click on the buy button. The Bumble shares are then automatically added to your portfolio.
About Bumble
Bumble is more than just a dating application: it is now also possible to find friendships and jobs through the app. However, Bumble started as a dating application where women must start the conversation. If they don't, the match disappears within 24 hours.
More than a dating app
Bumble was originally designed as a female-friendly dating app. The application places a lot of emphasis on following contact rules.
Today, Bumble is about more than finding love. It has become an online network, similar to other well-known social media platforms such as Facebook, Instagram, and LinkedIn.
These additional features allow Bumble to attract more customers. For example, my friend uses the app as an expat to make new friends. This versatility can make it interesting to invest in Bumble shares.
Bumble's Initial Public Offering (IPO)
Bumble has done quite well as an online network and has made the leap to the American stock markets in New York. Since the beginning of 2021, Bumble can be found on the stock exchange NASDAQ under the ticker BMBL.
The decision to go public in February 2021 was symbolic, as it was just in time for Valentine's Day. The IPO went smoothly, and Bumble was supported by investors Blackstone and investment banks Goldman Sachs and Morgan Stanley.
However, after the IPO, the stock price dropped by 75%. Do you think Bumble's stocks can rise again in the future? Then it may be appealing to buy Bumble shares.
Bumble's Future Growth
Bumble has ambitious plans for further growth, which is not surprising as the popularity of dating apps and social media continues to grow every year. This growth increases even more now that remote work and online interactions are becoming more prevalent.
The app has well over 45 million active users, mainly in America and Europe. With Baidu, Bumble's other dating app, they also attract many users in South America. Bumble is still growing and becomes active in more countries.
If you want to invest in Bumble, you should first examine the company's future plans in detail. This allows you to determine whether it is wise to buy Bumble stocks. Remember that investing always involves risks.
Bumble has been able to benefit from the COVID-19 pandemic in 2020 and 2021. Since people could not meet new people in a natural setting, they looked for new possibilities. People have become accustomed to dating online, which is positive for the future of Bumble.
By buying Bumble shares, you also support women in management. More than half of the company's leadership are women, which is in line with Bumble's concept.
However, it is essential to keep an eye on the competition, as the idea behind Bumble is easy to copy. If users switch to other apps, the profitability of the company will quickly decline.
Additionally, Bumble is a typical example of a growth stock that has yet to prove itself and, like many other tech companies, can suffer a significant decrease in value if the concept stops working. Therefore, consider whether Bumble shares fit within your investment portfolio and risk tolerance level.
Author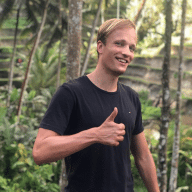 About
When I was 16, I secretly bought my first stock. Since that 'proud moment' I have been managing trading.info for over 10 years. It is my goal to educate people about financial freedom. After my studies business administration and psychology, I decided to put all my time in developing this website. Since I love to travel, I work from all over the world. Click here to read more about trading.info! Don't hesitate to leave a comment under this article.