How to buy UPS shares?
UPS is a well-known American parcel service. When more packages are sent, it can be interesting to buy UPS stocks. In this article we discuss how you can best invest in UPS & you can also consult the latest share price here.
Where can you buy UPS stocks?
Do you want to buy UPS shares? You can directly trade in UPS stocks with one of these reliable brokers:

| Brokers | Benefits | Register |
| --- | --- | --- |
How to actively invest in UPS?
The UPS share price is very volatile and depends heavily on market conditions. For example, during the corona pandemic you saw that consumers ordered more packages. This caused UPS's share price to increase rapidly. In between, UPS stocks may fall in value again.
By actively trading the price of UPS, you can anticipate the latest market conditions. At Plus500 you can actively trade UPS shares with no risk by trying a demo. Use the button below to directly open a demo at Plus500:
What is UPS's stock price?
Are you curious to know how the UPS share price is developing? In the graph below you will immediately see at what price you can buy & sell CFD shares in UPS:
Is it wise to invest in UPS?
UPS is a company that benefits when it delivers many parcels. The ongoing costs can then be spread over a larger quantity of packages. Therefore, when considering an investment in UPS, it is wise to keep an eye on the development of the demand for deliveries.
There are also threats to investments in UPS: UPS's biggest competitor is FedEx. Both companies have their expertise: UPS delivers mainly to small businesses and consumers, while FedEx excels in the fast delivery of sensitive documents.
Another risk for UPS is the growth of Amazon; this company plans to transport packages around the world by plane. When the volume of e-commerce companies decreases because they set up their logistics, this can put pressure on the profitability of UPS stocks. It is important to take this into account when considering an investment in UPS.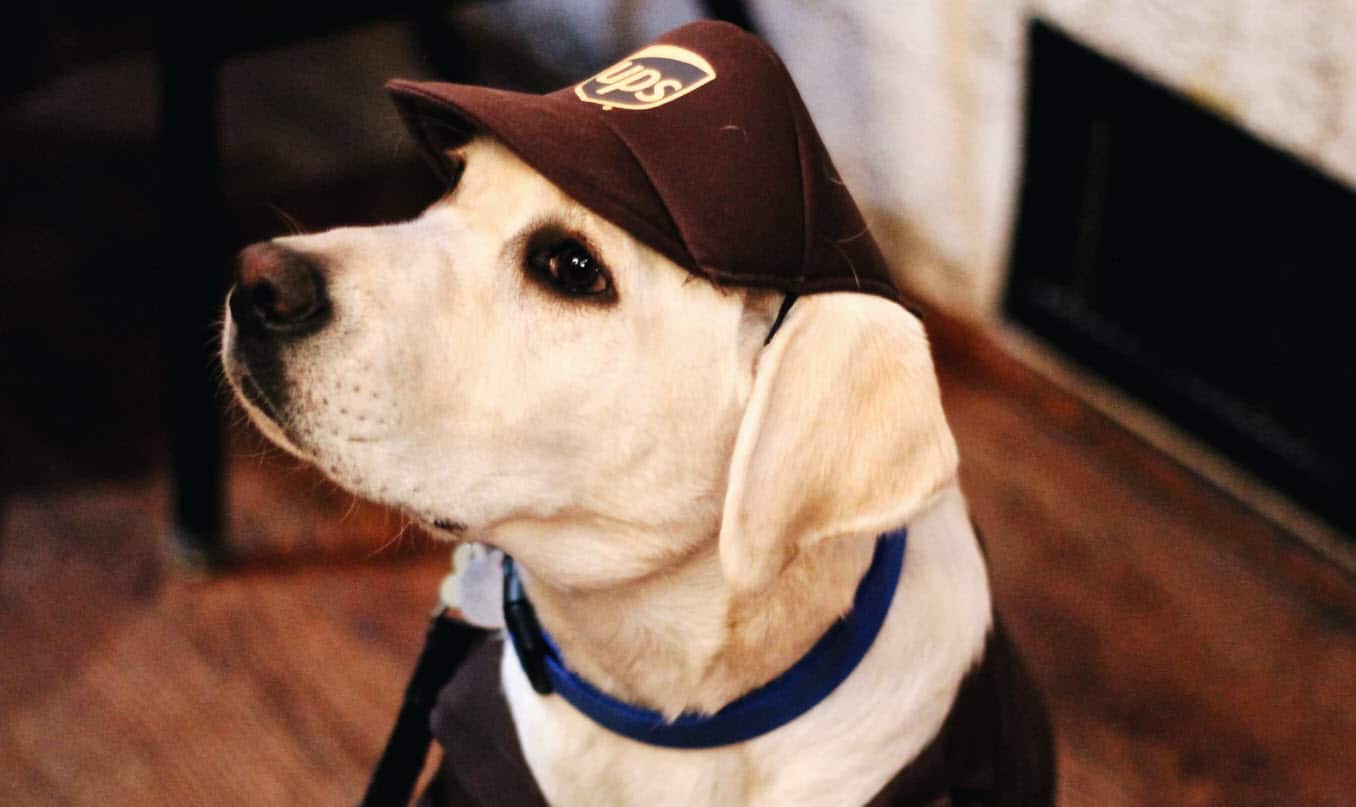 About the UPS Company
The company United Parcels Service, which is best known as UPS, delivered more than 6 billion parcels in 2019. Outside the US, the globally active company delivers parcels in 219 countries. UPS is the oldest and largest courier company in the world.
The company also develops related logistics activities. For example, UPS Supply Chain Solutions allows the outsourcing of all kinds of logistics processes. Logistics processes that can be outsourced include network management, physical transport and the optimization of the entire supply chain. UPS has more than 500 aircraft and around 120,000 vehicles for transport. The company is headquartered in Atlanta, Georgia.
Company history
The founder of the company was 19-year-old James Casey. He founded the "American Messenger Company" in Seattle on 28 August 1907. When the company moved to Oakland in 1919, the name of the company was changed to "United Parcels Service". Starting in 1919, the company also started using the typical and patented brown colour "Pullman Brown".
Germany was the first country where UPS began operations in 1976. The company later expanded to other European countries. The company's European headquarters is in Brussels, Belgium.
The company goes public
The UPS company, which was fully owned by the management until 1991, went public in New York in 1991. At that time, 10% of the shares were traded. Later, all shares went public. The number of stocks traded on the stock exchange is now 100%.
UPS does not suffer much from COVID-19
In March 2020, the coronavirus brought almost all American industry to a standstill. Yet, UPS suffered little as a result. In the first quarter of the current financial year, profits fell by only 50 million dollars to 695 million dollars. This was a better result than analysts had expected.
In the first three months of the financial year, sales increased by USD 880 million. Total sales were over 18 billion. The sales growth was caused by healthcare subsidiary Marken and the increase in domestic parcel shipping. Parcel shipping increased due to the rising number of online orders by US consumers. The loss of sales in the business market was compensated by the increasing number of orders to private addresses. In the US, approximately 70% of parcels are delivered to private addresses.
If you want to invest in UPS, it is wise to analyse how many people order products via the Internet. When e-commerce continues to grow, UPS may benefit from this. It may then be attractive to invest in UPS by buying its shares.
Author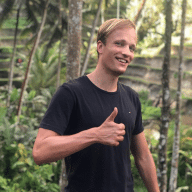 About
When I was 16, I secretly bought my first stock. Since that 'proud moment' I have been managing trading.info for over 10 years. It is my goal to educate people about financial freedom. After my studies business administration and psychology, I decided to put all my time in developing this website. Since I love to travel, I work from all over the world. Click here to read more about trading.info! Don't hesitate to leave a comment under this article.