How to buy Gilead Sciences shares (2023) – price & analysis
The company Gilead Sciences gained worldwide recognition for its potential to help COVID-19 patients with the drug remdesivir. In addition to this medication, Gilead Sciences also works on numerous other drugs. Therefore, investing in Gilead Sciences by buying its shares may be interesting. But how can you do this effectively? On this page, you'll find a comprehensive analysis and the latest stock price information.
How to buy Gilead Sciences stocks?
If you have confidence in the company Gilead Sciences, it may be wise to buy its shares for the long term. However, it's important to research the company's future prospects. Many people invest in the company due to hype, but Gilead Sciences generates its profits not solely from one successful drug.
Are you looking for a reliable broker where you can buy Gilead Sciences shares? Take a look at our overview of the best brokers:
| Brokers | Benefits | Register |
| --- | --- | --- |
| | Buy Gilead Sciences without commissions. Your capital is at risk. Other fees may apply. | |
| | Speculate with CFD's on increasing & decreasing prices of Gilead Sciences! 82% of retail CFD accounts lose money. | |
| | Benefit from low fees, an innovative platform & high security! | |
| | Speculate on price increases and decreases of Gilead Sciences with a free demo! | |
What is the stock price of Gilead Sciences?
Curious about how the stock price of Gilead Sciences performs? In the chart below, you can see the current price at which you can buy or sell the shares:
Company information of Gilead Sciences
Below are the key company details of Gilead Sciences.
Before deciding whether to buy or sell Gilead Sciences shares, it's essential to thoroughly analyse the stock. The overview below shows how Gilead Sciences has performed over the past period.
Stock prices of Gilead Sciences over the last 5 days
In the table below, you can see the stock prices of Gilead Sciences over the last 5 days:
What is the projected performance of Gilead Sciences in 2023?
Are you curious about analysts' predictions for Gilead Sciences in 2023 and the coming years? We have combined the forecasts of analysts using data from Alpha Vantage. Keep in mind that these predictions are only estimates of Gilead Sciences' stock performance and may not necessarily come true.
Why could it be interesting to invest in Gilead Sciences stocks?
Innovation: Gilead Sciences is known for its innovation. The company has reduced the number of new HIV infections in America by 70% with the drug Truvada.
Strong financial position: Gilead Sciences is a financially strong company that has been generating impressive profits for years.
Attractive dividend: Gilead Sciences offers an attractive dividend yield of approximately 3.6%.
Growth potential: Gilead Sciences is investing in new research areas such as oncology and immunology. With these growth markets, the company can increase its profitability in the future.
What are the risks of investing in Gilead Sciences stocks?
Dependency: Gilead Sciences relies on a few drugs like Truvada and Harvoni for its revenue. If the company loses its patent or faces a better alternative in the market, the stock price of Gilead Sciences may come under pressure.
Big pharma: Gilead Sciences is known as a big pharma company, which means it may face criticism or adverse legislation.
Competition: Gilead Sciences must constantly compete with other pharmaceutical companies and introduce new successful drugs to the market.
High valuation: Gilead Sciences is highly valued. If Gilead Sciences fails to meet expectations, the stock price can decline significantly.
Who are the main competitors of Gilead Sciences?
AbbVie
Bristol-Myers Squibb
Merck & Co.
Roche
Sanofi
How to invest in Gilead Sciences stocks?
First, open an account with a reliable stockbroker. Opening an account with a broker usually takes just a few minutes.
Complete the activation steps and deposit sufficient funds into your brokerage account.
Select the Gilead Sciences stock within the trading platform.
Enter the amount you want to invest and click on "buy" to purchase Gilead Sciences shares directly.
Remember to regularly review your investment in Gilead Sciences. You can sell your shares at any time.
About Gilead Sciences
Gilead Sciences aims to improve healthcare worldwide for patients suffering from life-threatening diseases. To meet this medical need, the company discovers, develops, and commercializes various innovative therapies. The drugs developed by the company are used to treat conditions such as HIV, hepatitis B, hepatitis C, and influenza. The headquarters of this biopharmaceutical company is located in Foster City, California, USA.
Company History
Dr. Michael Riordan founded the company Oligo Gen in June 1987. The company initially focused on developing antiviral drugs. Driven by his personal experience with dengue fever, Dr. Michael Riordan was motivated to find a treatment for the disease. He served as the company's CEO from its inception in 1987 until 1996. In 1988, the company changed its name to Gilead Sciences.
Gilead Sciences' Initial Public Offering
In 1998, Gilead Sciences went public and received a listing on the NASDAQ stock exchange in the United States. Gilead Sciences shares are also included in the S&P 500 index. In the third quarter of 2020, the company's stock performed well due to its development of the drug Veklury, which could treat patients with COVID-19.
Gilead Sciences is renowned for its successful drug Truvada and continues to generate significant profits from it. The company is also developing various new medications that can contribute to its future financial performance.
However, it is crucial to monitor the competition closely. If a rival company introduces a similar drug to the market, it may put downward pressure on Gilead Sciences' stock price.
Furthermore, it is important to note that investments in pharmaceutical companies are above-average risk. The performance of such companies is highly dependent on new discoveries and the successful launch of new drugs, which is inherently uncertain for Gilead Sciences. Therefore, it is advisable to assess whether Gilead Sciences shares align with your risk tolerance before considering an investment.
Author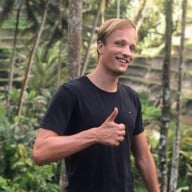 About
When I was 16, I secretly bought my first stock. Since that 'proud moment' I have been managing trading.info for over 10 years. It is my goal to educate people about financial freedom. After my studies business administration and psychology, I decided to put all my time in developing this website. Since I love to travel, I work from all over the world. Click <a href="/about-us/">here</a> to read more about trading.info! Don't hesitate to leave a comment under this article.