How to buy American Airlines shares?
American Airlines is the largest airline in the world. Do you have confidence in the future of aviation and do you think American Airlines has built up a good position? In that case, it might be smart to buy American Airlines shares! In this article we will discuss how to invest in American Airlines & you can also consult the current stock price here.
Where can you buy American Airlines stocks?
Do you want to buy American Airlines shares? You can directly trade in American Airlines stocks with one of these reliable brokers:

| Brokers | Benefits | Register |
| --- | --- | --- |
How can you actively invest in American Airlines?
More and more people are discovering the possibilities of active trading. It is certainly interesting to actively trade in American Airlines stocks, as airline shares can be very volatile. Events around the world can have a strong influence on American Airlines share price: during the corona pandemic, for example, you saw that all air traffic came to a standstill and American Airlines was suddenly unable to make a profit.
A good party where you can actively trade in American Airlines CFD stocks is Plus500. Plus500 even allows you to respond to sharp price declines by opening a short position. With a short position, you indicate that you expect the share price to fall: you will then achieve a positive result when the company performs poorly. Would you like to try active trading yourself without risk with a demo? Then use the button below to directly open an account with Plus500:
What is the current stock price of American Airlines?
Are you curious how the CFD share price of American Airlines develops? The chart below shows you the price at which you can buy and sell CFD stocks of American Airlines:
Is it wise to invest in American Airlines?
Before investing in American Airlines shares, it is important to take a close look at the economic situation. Investigate how the demand for air travel is developing. In 2020, the demand for airline tickets has been hit hard by the corona- pandemic: it remains to be seen whether this demand will recover in the future.
Precisely because of the coronary pandemic, many companies have discovered that long journeys are not necessary to have a meeting. As a result, the business travel segment may permanently decline, which is bad for the company's profitability. In addition, American Airlines has taken on substantial debts in 2020 to survive: these debts depress future results, which makes it less attractive to buy American Airlines stocks.
Don't forget to compare American Airlines with major competitors such as Delta Air Linesand United Airlines. Investing in airlines has always been risky, but it seems that the current trend is even more negative than usual. There is also a risk that governments will further discourage flying because of the negative impact on the climate. Buying American Airlines stocks is therefore certainly not without risk!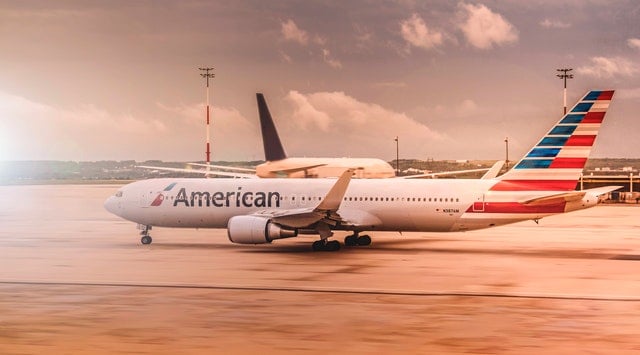 About American Airlines
American Airlines is the largest airline in the world in terms of fleet size, number of passengers carried and passenger mileage turnover. Together with its regional partners, American Airlines operates a large international and domestic network. American Airlines operates 6800 flights per day to 350 destinations in 50 countries. The airline is headquartered in Fort Worth, Texas (US).
The regional flights operated by American Airlines are operated by independent companies and subsidiaries under the American Eagle brand. American Airlines and American Eagle operate from 19 hubs of which Dallas / Fort Worth (DFW) is the largest. In Tulsa, American Airlines operates its largest Maintenance and Repair Operation base. Maintenance locations are also present at these hubs.
Company history
American Airlines originated from the companies Robertson Aircraft Corporation and Colonial Air Transport. These two companies were merged in 1929 to form The Aviation Corporation. In 1930, this holding company was transformed into an operating company. The name was then changed to American Airways. In 1934, the airline's routes were rearranged to a closed system. The name of the company was changed to American Airlines.
American Airlines had a direct role in the development of the DC 3. The airline asked Douglas to develop, based on the DC-2, a sleeper aircraft with 14 to 16 beds. A prototype of the DST (Douglas Sleeper Transport) made its maiden flight in 1935. A version with 21 seats also came on the market under the name DC-3. The first DC-3 that ran off the production line was delivered to American Airlines. American Airlines started a passenger service with this aircraft in June 1936.
In 2011, there was a decline in aviation. AMR Corporation, the parent company of American Airlines, filed for bankruptcy protection. American Airlines merged with US Airways in 2013. The name American Airlines was not changed, because American Airlines was the best-known brand internationally. The merger created the largest airline in the United Streets and in the world.
Do you think that this merger has helped to strengthen the position of American Airlines? In that case, it may be wise to buy American Airlines stocks.
The company goes public
On 10 December 2013, the merger between US Airways and American Airlines was implemented. Trading in shares then started on the New York Stock Exchange.
Test flights with Boeing 737 Max
Two Boeing 737 Max aircraft crashed in late 2018 and early 2019 due to design flaws. All aircraft of this type are currently on the ground. In November 2020, pilots of United Airlines started test flights with this much-discussed aircraft. It may be possible to fly this aircraft again before the end of 2020.
The immobilization of aircraft can put pressure on the stock price. Do you think American Airlines will be able to fly the Boeing 737 Max again soon? In that case, it might be interesting to invest in American Airlines by buying the shares.
Author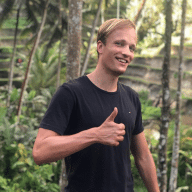 About
When I was 16, I secretly bought my first stock. Since that 'proud moment' I have been managing trading.info for over 10 years. It is my goal to educate people about financial freedom. After my studies business administration and psychology, I decided to put all my time in developing this website. Since I love to travel, I work from all over the world. Click here to read more about trading.info! Don't hesitate to leave a comment under this article.