How to buy Altice shares?
Do you want to know how you can invest in Altice shares? In this article you can discover how you can buy & sell Altice stocks. On this page you can also find the latest stock price of the company Altice.
Where can you buy Altice stocks?
Do you want to buy Altice shares? You can directly trade in Altice stocks with one of these reliable brokers:

| Brokers | Benefits | Register |
| --- | --- | --- |
| | Buy Altice without commissions. Your capital is at risk. Other fees may apply. | |
| | Speculate with CFD's on increasing & decreasing prices of Altice! 82% of retail CFD accounts lose money. | |
| | Benefit from low fees, an innovative platform & high security! | |
| | Speculate on price increases and decreases of Altice with a free demo! | |
How can you actively invest in Altice?
Active investment in Altice shares can be very interesting. In the past, the price of Altice has shown strong movements. By actively investing in Altice through, for example, CFDs, you can respond well to strong movements. You can use orders to bet on both rising and falling prices. You can also use leverage to open a larger position with a smaller amount.
Are you looking for a good party to actively trade CFDs on Altice? Then Plus500 is a good choice! With Plus500, you can try out the possibilities of trading entirely risk-free with an unlimited free demo. Use the button below to open a free demo account:
What is Altice's current stock price?
Are you curious about the current Altice share price? In the graph below you can consult the latest CFD price of Altice. You can also use the buttons to place an order directly.
Is it wise to invest in Altice?
It is wise to be careful with investments in Altice. The company has only made limited profits in the recent period, alternating with sometimes considerable losses. The various takeovers by the company can turn out well, but the debt burden can also get the company into trouble.
The acquisitions clearly do contribute to the company's turnover. If the company can reduce its debts, Altice's profitability can increase significantly. This can be a good reason to buy Altice stocks.
Another positive aspect of the Altice share is the worldwide position the company has built up. Customers are served in dozens of countries, so that economic problems in one region can be absorbed by good results in another.
How to buy Altice stocks?
Anyone can buy Altice shares on the stock exchange: all you need is an account with a broker. A broker is a company that makes it possible for private investors to trade stocks over the internet. Would you like to know with which parties you can invest? Then take a look at our overview of best brokers:
After you have opened an account with a broker, you can buy Altice shares by using the search function to select the share. You will then see a bid price and an asking price. The ask price is the price at which the stock is currently being sold. When you place a market order, you can buy Altice stocks directly at this price.
Would you rather wait until the price reaches a certain level? Then you can place a limit order: you set a price at which you buy an X number of stocks. In some cases it can also be smart to set a stop loss. Especially for active traders, a stop loss can help you to avoid losing a large part of your deposit to this investment.
General data Altice
The telecommunications company Altice, which was founded in 2002, is based in Amsterdam. The company is active in the fields of television, internet and telephony. As a result of a few takeovers, it has become a large company active in Europe and the United States.
About the Altice company
The telecommunications company Altice, which was founded in 2002, is based in Amsterdam. The company is active in the fields of television, internet and telephony. As a result of a few takeovers, it has become a large company active in Europe and the United States.
In Europe, the company is mainly active in France. It is a company with more than 10 million customers and approximately 50,000 employees. The company went public in January 2014. The IPO offers the company more financial space and therefore more opportunities to acquire other companies.
Important: Altice is split
Nowadays, with an investment in Altice, you can invest in both the European and the American branch. This is because the company's activities have been split up. This decision was taken after investors had expressed their concern about the debts resulting from the various takeovers. You can therefore choose to invest in Altice USA or Altice Europe.
What are Altice's business activities?
Altice is an Amsterdam-based company that has grown into a huge telecom company through various acquisitions. Altice USA and Altice Europe have more than 40 million customers worldwide. Before investing in Altice, it is important to examine both branches equally carefully. That way you can decide in which branch you want to buy stocks.
Are you considering buying Altice shares? These shares have three advantages:
The first advantage is that Altice has an increasing turnover every year. This means that more money is made every year. The fact that profits are fluctuating at the moment is due to debts incurred in company takeovers. After paying off the debts, profits will most likely increase. This could then lead to a sharp rise in stock prices.
A second advantage is that it is a large company. Investing in a large company is safer because of the economies of scale. For example, a large company can buy raw materials at lower prices. Moreover, people have more confidence in large companies. These are two reasons why large companies often perform better on the stock exchange.
A third strength of this share is that the Internet is a large and growing market. Global access to the Internet is undoubtedly increasing. There is therefore a growing demand for Altice's Internet services, and growing demand means that stock prices may continue to rise.

Are you considering buying Altice shares? These stocks have two disadvantages:
Despite the favourable outlook, the profitability of the Altice stock is not certain: if the company's decisions turn out to be wrong, the share price will fall in the future.
The market for traditional television providers is getting smaller and smaller. Altice offers digital television. The slow disappearance of digital television is probably not a disaster for this company. The company also offers internet and telephony. However, the disappearance of television will further reduce the company's profits.
The fines imposed on the company
Altice has received some fines. For example, in November 2016, the company was fined by a French competition authority for starting the integration of SFR without regulatory approval. The European Commission fined the company €124.5 million in 2018 in connection to the acquisition of the telecommunications company PT Portugal.
Fines of this kind can put considerable pressure on the price of a stock. It is therefore important to keep an eye on the latest developments at Altice. That way you can decide whether it is interesting to invest in Altice shares.
Author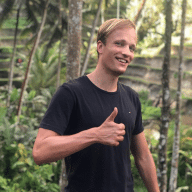 About
When I was 16, I secretly bought my first stock. Since that 'proud moment' I have been managing trading.info for over 10 years. It is my goal to educate people about financial freedom. After my studies business administration and psychology, I decided to put all my time in developing this website. Since I love to travel, I work from all over the world. Click here to read more about trading.info! Don't hesitate to leave a comment under this article.