Buy OnlyFans shares (2023): how to invest in OnlyFans stocks?
Do you want to invest in OnlyFans shares? By reading this article, you will discover how to buy & sell OnlyFans shares!
Once OnlyFans goes public, you'll be able to buy the shares from one of the brokers below. You need an account with a reliable broker to invest in OnlyFans:
| Brokers | Benefits | Register |
| --- | --- | --- |
| | Buy OnlyFans without commissions. Your capital is at risk. Other fees may apply. | |
| | Speculate with CFD's on increasing & decreasing prices of OnlyFans! 82% of retail CFD accounts lose money. | |
| | Benefit from low fees, an innovative platform & high security! | |
| | Speculate on price increases and decreases of OnlyFans with a free demo! | |
Is it possible to invest in OnlyFans?
It is not yet possible to buy OnlyFans shares at the time of writing. This is because OnlyFans shares are owned by Leonid Radvinsky, an entrepreneur active within the adult industry. According to Forbes, these shares would now be worth more than $1 billion. The owner of OnlyFans paid himself over $500 million in dividends in two years.
When is the OnlyFans' IPO?
Since 2022, there have been many rumours going around about a possible IPO of OnlyFans, but that is pretty much all it is, rumours. The company was supposed to go public as a Special Purpose Acquisition Company (SPAC), but this has not happened. The owner doesn't seem to have any plans to go public.
Do you still want to invest in the adult industry? In that case, you might consider the following stocks:
New Frontier Media: focuses on providing adult video on demand
Playboy: the famous magazine with naked ladies
Private Media Group: focuses on producing erotic films
Rick's Cabaret: chain of high-end strip clubs
What is OnlyFans?
OnlyFans is best known for the adult content its users share. However, the platform can also be used for sharing cooking videos, for example.
The OnlyFans platform does not display ads. Instead, content creators on the platform can offer a paid membership. As a content creator, you can share both free and paid clips and videos.
OnlyFans' business model is simple: namely, they get a 20% commission on every transaction through the platform. Due to its rising popularity during the corona pandemic, OnlyFans skyrocketed, making its owner wealthy.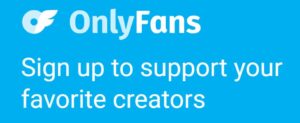 Why might it be smart to invest in OnlyFans?
The membership model can be very attractive to businesses. OnlyFans thus builds a stable revenue stream without the platform having to incur many costs. This is because the platform's users create the content all by themselves.
Because commissions are relatively low compared to other platforms such as Patreon, OnlyFans is very popular with content creators.
Another of the company's strengths is its strong emphasis on privacy and security. Users can select who can see their content, and the company also has strict guidelines to prevent copyright infringement.
What are the risks of investing in OnlyFans?
OnlyFans is 100% dependent on the commissions the platform brings in. If the number of content creators decreases or if they switch to another platform, it could cause the company's revenue to drop sharply.
Another disadvantage of investing in OnlyFans, is that erotica is a fraught sector. There is still plenty of stigmas on the adult industry, so many investors will ignore the stock. The price of a stock is ultimately determined by the demand for the share, so the price is less likely to rise.
Another risk of investing in OnlyFans is lawsuits. If the company has privacy issues or if people on the platform are exploited, this can lead to high costs. It is important to research the risks carefully before buying OnlyFans shares.
Conclusion: is OnlyFans a good investment?
Unfortunately, OnlyFans is not yet tradable on the stock exchange. However, the membership model may make the company an interesting investment after the IPO. On this page, I will share with you the latest developments; once the company goes public you will be able to find the details here.
Author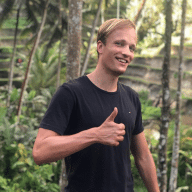 About
When I was 16, I secretly bought my first stock. Since that 'proud moment' I have been managing trading.info for over 10 years. It is my goal to educate people about financial freedom. After my studies business administration and psychology, I decided to put all my time in developing this website. Since I love to travel, I work from all over the world. Click here to read more about trading.info! Don't hesitate to leave a comment under this article.