How to buy Oracle Corporation stocks? Invest in Oracle shares
Oracle is an American software company that operates in cloud computing. Do you want to know how to invest in Oracle by buying stocks? In this article, we will discuss how to invest in Oracle Corporation stocks.
How to buy Oracle stocks?
Oracle is a successful company that has delivered solid results for a long time. Moreover, the company constantly innovates, and the various acquisitions of the company can be favourable for the future stock price. Do you want to add Oracle stocks to your investment portfolio? Then it might be wise to open an account with a reliable broker:
| Brokers | Benefits | Register |
| --- | --- | --- |
| | Buy Oracle without commissions. Your capital is at risk. Other fees may apply. | |
| | Speculate with CFD's on increasing & decreasing prices of Oracle! 82% of retail CFD accounts lose money. | |
| | Benefit from low fees, an innovative platform & high security! | |
| | Speculate on price increases and decreases of Oracle with a free demo! | |
What is the stock price of Oracle?
Are you curious about the stock price of Oracle? In the graph below, you can directly consult the current price of Oracle shares:
Company details of Oracle Corporation
Below you can find the key company details of Oracle Corporation.
Analysis of Oracle Corporation stocks
Before deciding whether you want to buy or sell Oracle Corporation stocks, it is important to analyse the stock thoroughly. In the overview below, you can see how Oracle performed over the past period.
Stock prices of Oracle over the last 5 days
In the table below, you can see the stock prices of Oracle Corporation for the last 5 days:
What is the performance of Oracle Corporation stock in 2023?
Are you curious about what analysts think Oracle Corporation will do in 2023 and the subsequent years? We have combined the predictions of analysts using data from Alpha Vantage. Remember that this figure is just a prediction about the price movement of Oracle Corporation and this prediction may not come true.
What are the benefits of investing in Oracle stocks?
Strong position in the enterprise market: Oracle has built a dominant position in the enterprise software market, which brings in stable revenues.
Focus on cloud services: Oracle is becoming increasingly active in cloud services, which can contribute significantly to the company's revenues.
Financial position: Oracle consistently delivers good results, which makes the company attractive to investors.
Dependency on legacy software: Oracle still relies heavily on certain software products for its revenues.
Competition: Oracle faces intense competition from companies like Microsoft, IBM, and SAP, which can put pressure on the company's profitability.
Market fluctuations: Oracle is a technology company, which makes it more vulnerable to fluctuations in the economy.
Who are the biggest competitors of Oracle?
How to buy Oracle stocks?
Step 1: You can buy Oracle stocks through a reliable stockbroker. Click here to compare different brokers.
Step 2: Take the time to fully activate your investment account. Activate your investment account by uploading a copy of your passport and address.
Step 3: Determine the amount you want to invest in Oracle stocks and deposit this amount into your investment account.
Step 4: Within the investment platform, select the Oracle stock and open the order screen.
Step 5: Within the order screen, enter the amount you would like to invest and click "buy" to send the order directly to the stock market.
About Oracle Corporation
The headquarters of the American software company Oracle Corporation is located in Redwood, California. Oracle Corporation sells database software and technology, enterprise software products, and cloud-engineered systems.
The company is primarily known as a provider of its database system, Oracle. In addition to databases, the company also supplies business software developed by the company. This business software is provided under the name Oracle E-business Suite.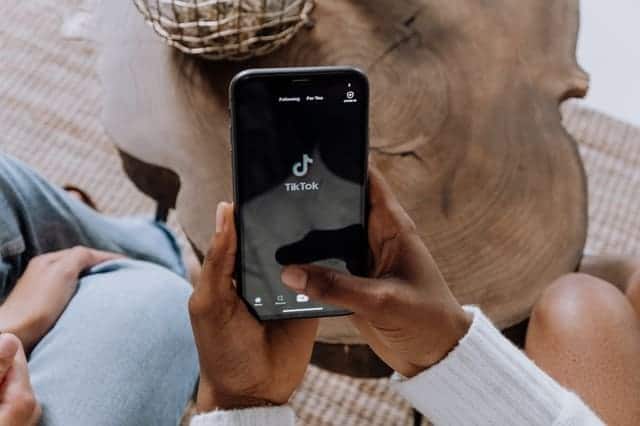 History of Oracle
Oracle was founded in 1979 by Larry Ellison, Bob Miner, and Ed Oates. The company was initially named Software Development Laboratories (SDL). Larry Ellison had read an article about the IBM System-R database. He failed to make the database developed by Oracle compatible with IBM's System-R database. The error codes of that database were kept secret by IBM.
In 1979, the company's name was changed to Relational Software, Inc. (RSI). In 1983, the name was changed again to Oracle System Corporation. This name was a better fit for the Oracle database, the company's key product. Since 1995, the company has been known as Oracle Corporation.
Companies Acquired by Oracle
Oracle has acquired various software companies. In 2005, Oracle acquired PeopleSoft, a company specializing in developing and supporting administrative software. This acquisition gave Oracle a position in the CRM market.
Other companies that were acquired include Hyperion (2007), BEA Systems (2008), and Sun Microsystems (2009).
In 2016, Oracle also acquired NetSuite. The cloud applications of both companies were strengthened through this acquisition. Oracle increasingly emphasizes the cloud and believes that significant profits can be made in this area.
Acquisition of video app TikTok
The White House considers the Chinese video app TikTok to be a security risk because data from American users can be shared with the Chinese Communist Party. In September 2020, President Trump expressed support for a deal between Oracle and TikTok's owner, ByteDance.
According to Trump, all questions regarding national security have been answered by Oracle, and security is guaranteed 100% after the acquisition. According to Trump, TikTok is safe when controlled by Oracle and the American retail giant Walmart.
Meanwhile, TikTok and Oracle seem to be leaning towards a partnership. The data of American users would then be stored on Oracle's servers.
Do you think the acquisition of the TikTok video application contributes to Oracle's financial performance? Then it may be wise to buy Oracle stocks.
Should you buy Oracle Stocks?
Before buying Oracle stocks, it is important to research whether it is a smart move. Compare Oracle with its competitors to determine if it is a good investment at the moment. Additionally, investigate how the demand for Oracle's software develops. If the demand for software packages declines, the company's profitability may be affected.
Take the time to consider if Oracle shares align with your current investment portfolio. As Oracle operates in the technology sector, the stocks are more volatile. Investing in Oracle stocks may not be suitable for everyone's risk tolerance level.
Author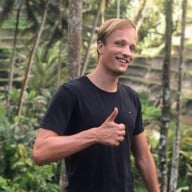 About
When I was 16, I secretly bought my first stock. Since that 'proud moment' I have been managing trading.info for over 10 years. It is my goal to educate people about financial freedom. After my studies business administration and psychology, I decided to put all my time in developing this website. Since I love to travel, I work from all over the world. Click <a href="/about-us/">here</a> to read more about trading.info! Don't hesitate to leave a comment under this article.