How to buy Harley-Davidson shares?
Harley-Davidson is a well-known American manufacturer of motorbikes. The motorbikes are also known internationally, which makes it interesting to buy their shares. In this article we will discuss how you can best invest in Harley-Davidson.
Where can you buy Harley-Davidson stocks?
Do you want to buy Harley-Davidson shares? You can directly trade in Harley-Davidson stocks with one of these reliable brokers:

| Brokers | Benefits | Register |
| --- | --- | --- |
How can you actively invest in Harley-Davidson?
News reports can cause Harley-Davidson's stock price to fluctuate considerably. When the international competitive position deteriorates due to higher import tariffs, the share price can come under pressure. By actively responding to this you can achieve good investment results.
Do you want to actively trade the price movement of Discovery shares? You can at Plus500! At Plus500, by using CFDs, you can speculate on price increases as well as decreases in the price of Harley-Davidson stock. Use the button below to try the features immediately for free with a demo:
What is Harley-Davidson's stock price?
Are you curious how the price of Harley-Davidson shares develops? In the graph below you can see immediately at what price you can buy CFD Harley-Davidson shares:
About Harley-Davidson
The American company Harley-Davidson produces motorbikes. They are reliable motorbikes with a recognizable sound. These motorbikes have a combustion engine with a cylinder capacity of at least 601 cc and a maximum of 1900 cc. The head office of this company is located in Milwaukee, Wisconsin.
The history of the company
William S. Harley and Arthur Davidson were working on their first motorbike in 1901. They wanted to build a motorbike that was easy to handle and that offered a pleasant riding experience. The brothers Walter and William Davidson also helped to build the first motorbike.
In 1903, the first models were presented to the public.  After 1903, more and more different models appeared on the market. The brand became really famous in the Second World War. At that time, many motorbikes were delivered to the U.S. Army. These Liberator motorbikes had a 750 cc side valve engine.
The United States and Europe are important markets for the company. Approximately 60% of motorbikes are sold in the USA. Three quarters of sales are realized in the US and Europe. Australia, Japan and Canada are also important markets. If you want to invest in Harley-Davidson, it is important to keep a close eye on the company's biggest markets.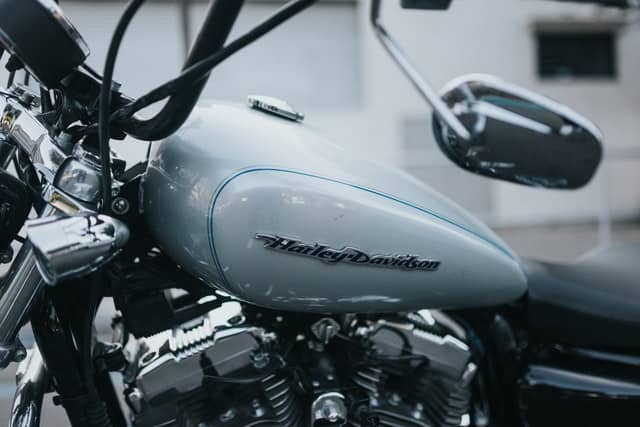 The sale and buy-back of the company
Shortly after Harley-Davidson's IPO in 1965, the Bangor Punta Corporation attempted a hostile takeover of the company. The shocked Board of Directors of the company decided to look for a suitable takeover candidate themselves.
The suitable takeover candidate was American Machine and Foundry (AFM). This is a conglomerate of companies with all kinds of products. In January 1969 Harley-Davidson was sold to AFM. In 1971, Gus Davis became a director of the company. He was the first director who was not a member of the Harley or Davidson families.
Under the leadership of Willie G. Davidson, who was the grandson of the founder Arthur Davidson, a letter of intent was signed with AMF in February 1981 about the repurchase of Harley-Davidson. When the deal was executed on June 16, 1991, Harley-Davidson was bought back for the amount of 75 million dollars.
Harley-Davidson hit by trade dispute between the US and the European Union
In 2019, Harley-Davidson is one of the companies affected by the trade conflict between the United States and the EU. The import tariffs imposed by the EU have contributed to the fact that profits fell by 24 percent in the last quarter. However, this drop in profits was less than analysts had predicted.
In the two years leading up to 2019, Harley-Davidson has been targeted more frequently by import tariffs introduced by the EU and China. Those import tariffs were in retaliation for the import tariffs on European and Chinese products introduced by the Americans.
US import tariffs on foreign products are making products imported by Harley-Davidson more expensive. In 2019, the trade disputes cost the company approximately $120 million.
It is therefore advisable when you want to buy Harley-Davidson stocks to keep an eye on the economic situation. Is the political instability increasing? Then it might be wise to wait with investing.
Author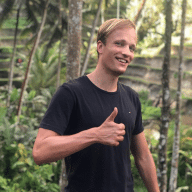 About
When I was 16, I secretly bought my first stock. Since that 'proud moment' I have been managing trading.info for over 10 years. It is my goal to educate people about financial freedom. After my studies business administration and psychology, I decided to put all my time in developing this website. Since I love to travel, I work from all over the world. Click here to read more about trading.info! Don't hesitate to leave a comment under this article.