How to buy Six Flags stocks (2023) – invest in Six Flags
Six Flags Entertainment Corp is the second-largest amusement park group in the United States, after Disney. Six Flags owns over 40 theme parks, the majority of which are located in the United States. In this article, you will learn how to invest in Six Flags by purchasing Six Flags stocks. You can also examine the current stock price.
Where can you buy Six Flags stocks?
If you want to add some fun to your stock portfolio, you can consider buying Six Flags stocks. You can purchase Six Flags stocks through one of the following stockbrokers:
| Brokers | Benefits | Register |
| --- | --- | --- |
| | Buy Six Flags without commissions. Your capital is at risk. Other fees may apply. | |
| | Speculate with CFD's on increasing & decreasing prices of Six Flags! 82% of retail CFD accounts lose money. | |
| | Benefit from low fees, an innovative platform & high security! | |
| | Speculate on price increases and decreases of Six Flags with a free demo! | |
What is the current stock price of Six Flags Entertainment Corp?
If you would like to know how the stock price of Six Flags performs, you are in the right place! Below, you can view the current stock price of Six Flags. If you want to trade Six Flags stocks directly, use one of the buttons to place an order.
Company information of Six Flags Entertainment Corp
Below, you can find the key company information of Six Flags Entertainment Corp.
Analysis of Six Flags Entertainment Corp stocks
Before deciding whether to buy or sell Six Flags shares, it is important to analyse the stock thoroughly. In the overview below, you can see how Six Flags Entertainment Corp has performed over the past period.
Stock prices of Six Flags over the last 5 days
In the table below, you can see the stock prices of Six Flags Entertainment Corp over the last 5 days:
What does the stock price of Six Flags Entertainment Corp do in 2023?
Are you curious about what analysts think Six Flags Entertainment Corp will do in 2023 and the following years? We have combined the forecasts of analysts using data from Alpha Vantage. Remember that this figure is only a prediction of the stock price movement of Six Flags Entertainment Corp and may not come true.
What makes an investment in Six Flags stocks interesting?
Strong brand: Six Flags is a well-known amusement park in the United States and attracts a large group of enthusiasts.
Recurring revenues: Six Flags benefits from recurring revenues through the sale of season passes and memberships. This provides some stability to Six Flags' results, which is captivating for investors.
Geographical diversification: Six Flags operates amusement parks in different regions within North America.
Focus on experience: Six Flags emphasizes providing a good experience within its parks. To achieve this, the company constantly invests in new attractions and experiences, which can attract new visitors.
Dependent on discretionary spending: Six Flags' financial performance heavily relies on consumers' discretionary spending. When the economy performs poorly, people are more likely to postpone a visit to an expensive amusement park.
Seasonal risk: Six Flags generates the majority of its revenue during the summer months and school holidays. Poor weather conditions can significantly impact visitor numbers within this period and thus the profitability of the amusement park.
Safety: If an accident occurs in one of the attractions,Six Flags' reputation can be damaged, which puts pressure on the stock price.
Capital-intensive: Building and managing amusement parks require substantial capital, which often results in high levels of debt. When the company does not perform well, it can quickly encounter financial difficulties.
How to invest in Six Flags stocks?
Open a broker account: click here to directly open an account with a stockbroker.
Activate your account: follow the steps to activate your investment account so that you can start investing in Six Flags stocks.
Deposit funds: determine the amount you want to invest in Six Flags shares and then select the stock within the trading platform.
Buy Six Flags stocks: enter the amount you would like to invest in Six Flags stocks and click on "buy." You can choose between a market order and a limit order.
Evaluate results: you can then track your investment results in real-time. If you are no longer satisfied with your Six Flags stocks, you can sell them immediately.
Who are the competitors of Six Flags?
Cedar Fair Entertainment Group
Universal Parks & Resorts
Merlin Entertainment
SeaWorld Entertainment
New target market
Six Flags has had some difficult years, which led to the sale of some of their amusement parks. By focusing more on families, they hope to attract a new target audience. Do you think this is enough to increase their visitor numbers? Then it may be interesting to buy Six Flags stocks.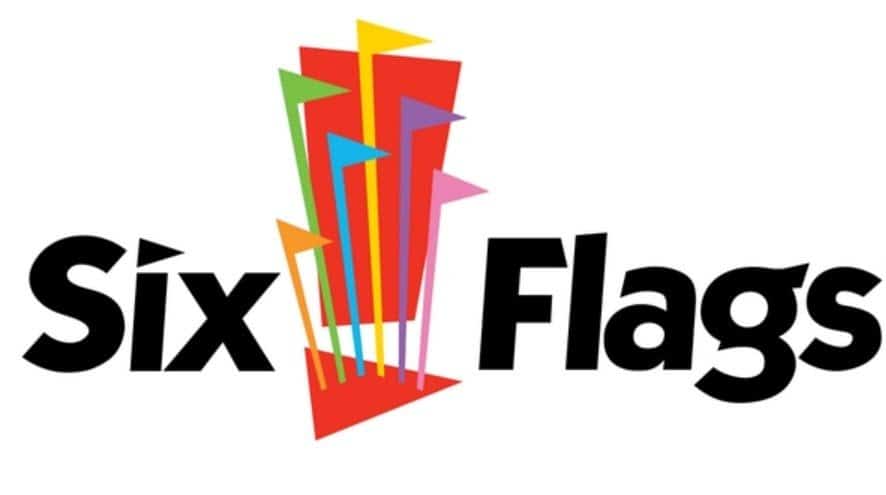 Competition risks
Amusement parks are quite vulnerable due to the constant threat of competition. Most families visit only one amusement park per year or every six months. To attract those people, you really have to be the most exciting amusement park in the region.
Six Flags faces strong competition from the new Disney's Star Wars Galaxy Edge Parks that have just opened in California and Florida. There is also the competing park Cedar Fair. Before investing in Six Flags stocks, it is advisable to carefully analyse whether Six Flags can still withstand strong competition.
The story behind the flags
The company is called Six Flags because in its home state of Texas, six different flags have been used. These flags represent Spain, France, Mexico, the Lone Star Flag, and the flags of the United States and the Confederate States of America.
The park with the tallest roller coaster
Which park has the tallest roller coaster? The years-long rivalry between Six Flags and Cedar Park has fuelled developments in the roller coaster industry. One of the largest and fastest roller coasters in the world, the Kingda Ka, is located in Six Flags Great Adventure amusement park.
Do you think this fast roller coaster will attract many visitors? Then investing in Six Flags stocks may be worth a consieration.
Should you buy Six Flags stocks?
Six Flags is a well-known amusement park brand in the United States, known for its thrilling attractions. The amusement park attracts a steady stream of visitors, and generates a stable income through season passes. However, the park is also highly sensitive to external factors. For example, during the COVID-19 pandemic, the park was unable to receive any visitors. Consumers also tend to spend less money during an economic crisis, which can negatively impact the park's results.
Therefore, always research whether Six Flags stocks fit within your investment portfolio. The risk of investing in a stock like Six Flags is significant.
Author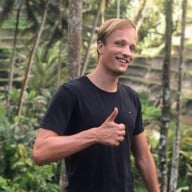 About
When I was 16, I secretly bought my first stock. Since that 'proud moment' I have been managing trading.info for over 10 years. It is my goal to educate people about financial freedom. After my studies business administration and psychology, I decided to put all my time in developing this website. Since I love to travel, I work from all over the world. Click <a href="/about-us/">here</a> to read more about trading.info! Don't hesitate to leave a comment under this article.