How can you practice investing?
By practising investing, you can get off to a successful start once you start trading with real money. These days, you can easily practise investing by opening a demo account with an online broker. At most brokers, you can try out investing for an unlimited period. But how does this work exactly?
How can you practice investing?
Practising trading is possible with eToro's trading software. With this software, it is possible to open CFD-positions on all popular shares, but also on for example the S&P500 or the commodity gold. Due to the large availability of trading options, you can practice with the various securities and respond to price changes on each security.
Would you like to practice buying & selling shares? At eToro, you can buy & sell all stocks without paying any commission. This makes this broker also suitable for investors who want to invest with a small deposit. By using their demo, you can try the possibilities directly without risk. Use the button to open a practice account directly at eToro:
Do you want to practice active trading at Plus500? You can do so by opening a free demo at no risk. Use the button below to directly open a trading account at Plus500:
By practising you will discover what works and what does not. Before you start, we would like to give you some tips that can help you to be successful. Everyone makes mistakes in the beginning, but by applying these tips, you'll reduce the chance of making them enormously!
Why practice trading?
By practising investing, you gain practical experience immediately. The prices within a demo correspond to the prices in reality. The results you achieve by practising are therefore comparable to the results you would achieve in real life. By practising online, you can therefore get a good idea of how you would do in real life.
By practising investing, you can get off to a more successful start. You get to know the markets and discover what is possible within the software. This allows you to try out all kinds of strategies and tactics, and you will find out what works for you.
Ultimately, the goal of investing is to make a profit. If you want to increase your chances of success, you can carry out extensive analyses. The best-known two analyses you can perform are:
What are the advantages of practising investing?
I always advise new investors to practice investing first. You can do this with a free demo account at a broker, but you can also choose to keep track of your virtual positions on paper.
By investing with a practice account, you can experiment with the different investment products. That way, you develop a better feeling for the different investment options, and you learn how to use charts to make good analyses.
Because you are not risking any money with a practice account, you can try out various decisions. That way you can learn how best to deal with strong price fluctuations. Opening practice accounts at different brokers is also a great way to try out different brokers and software programmes.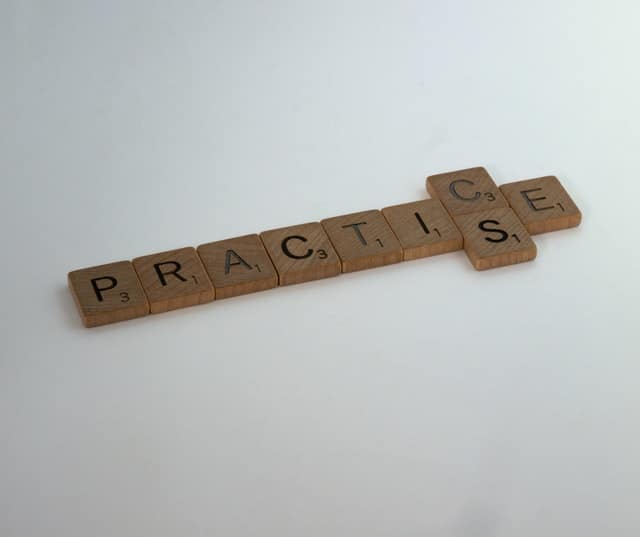 What are the disadvantages of a practice account?
However, there are also disadvantages to using a practice account. Some investors get rich too quickly: they press some random buttons and within the demo software they immediately make a return of tens of percent's. Of course, gambling is not an investment strategy: therefore, make your investment decisions as if you were investing with real money.
Nor does a practice account prepare you directly for the 'harsh reality'. The feelings of fear, hope and greed are often absent because you are investing with fake money. When you switch to real money, it can suddenly be a lot more difficult to invest rationally. It is therefore important to build up investing with real money slowly: for example, first deposit a small amount of money.
After all, it is important to pay attention to the conditions of the demo account. When you practice at a broker, you'll often receive a hefty sum of money. At Plus500, for example, you trade with a $40,000 demo account. With a large amount, it's easier to spread your risks, allowing you to apply a better trading strategy. Therefore, it is wise to really apply the same strategy to your trading demo as you would in real life.
How do you get the best results with a practice account?
What you get out of a training account depends largely on you. You may press buttons like crazy and learn very little. If this is your strategy, you are likely to get disappointing results with a real account.
It is better to take practising seriously. Before you start practising, draw up a plan: when will you open an investment and for what reason? With a practice account, you can then test and optimize your strategy. It is important to critically examine the investment decisions you make: where you greedy, for example? Did you not follow the rule properly? Or is the strategy not working?
By constantly evaluating your decisions, you can develop a strategy that you can implement with real money. Even after you start investing real money, it is important to keep evaluating your results. This way you will achieve the best results.
Get off to a successful start with a few tips
Always use a stop loss: limit your losses that way!
Ensure a favourable risk/return ratio.
Do not risk more than a few per cent on any one position.
Do not invest all your savings: build it up slowly and get used to trading.
Do not open positions at random: apply a strategy.
Successful investors take their losses: close losing positions!
The best way to practice trading is to open a demo account. Several brokers make it possible to try out online trading completely risk-free. Would you like to find out which demo is the best one to use to practise investing? Then click on the button below:
From practising to real money
When you have practised enough, you can start trading with real money. The transition from trading with demo money to real money can sometimes be a big one. Losses hit you a lot harder when it's your money. Some investors panic and lose their deposit immediately.
It is therefore wise when you start out to determine your goals in advance and not to simply adjust things like the stop loss and take profit afterwards. You only adjust them when it fits in your strategy and not because you are afraid to lose. The best investors, always invest according to a plan.
How long do you have to practise investing?
There is no fixed answer to this question. Not every investor needs the same amount of practice time. Some people have a stronger talent than others. Yet, it is a fact that everyone needs practice becoming better. After all, you are not born as a stock guru.
In any case, it is important to remain humble. Accept that you were not born perfect and always look for ways to improve your investment strategy. It never hurts to test new strategies extensively. Only put money into strategies that have already proven themselves.
Author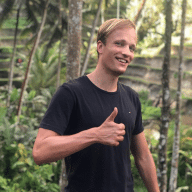 About
When I was 16, I secretly bought my first stock. Since that 'proud moment' I have been managing trading.info for over 10 years. It is my goal to educate people about financial freedom. After my studies business administration and psychology, I decided to put all my time in developing this website. Since I love to travel, I work from all over the world. Click here to read more about trading.info! Don't hesitate to leave a comment under this article.