How to buy 7-eleven stocks (2023)? – invest in 7-eleven
Do you want to invest in the well-known retail chain 7-Eleven? Then you need to buy Seven & i Holdings Co stocks. But how can you invest in 7-Eleven shares, and what is the current stock price of the 7-Eleven company?
If you want to invest in 7-Eleven for the long term, you can buy Seven & i Holdings Co shares.  Below is an overview of the brokers where you can buy Seven & i Holdings Co shares.
| Brokers | Benefits | Register |
| --- | --- | --- |
| | Buy 7-Eleven without commissions. Your capital is at risk. Other fees may apply. | |
| | Speculate with CFD's on increasing & decreasing prices of 7-Eleven! 82% of retail CFD accounts lose money. | |
| | Benefit from low fees, an innovative platform & high security! | |
| | Speculate on price increases and decreases of 7-Eleven with a free demo! | |
What is the current stock price of 7-Eleven?
Are you curious about the current stock price of the 7-Eleven stock? In the graph below, you can immediately see how 7-Eleven shares perform. Moreover, with the buy & sell buttons, you can immediately start trading 7-Eleven shares.
Corporate data of 7-Eleven
Below, you can find the most important corporate data of 7-Eleven.
Stock prices of 7-Eleven over the last 5 days
In the table below, you can see the stock prices of 7-Eleven of the last 5 days:
Global presence: 7-Eleven operates in 18 countries, which allows the company to generate income in different markets.
Market leader: 7-Eleven is the market leader within the convenience stores, which gives the company a lot of control over the prices of the products it sells.
Franchise model: by operating as a franchise enterprise, 7-Eleven can outsource their risks as much as possible.
Diversification: 7-Eleven sells a wide range of products, which makes it less dependent on one specific supplier.
Dependency: 7-Eleven is dependent on a specific business model.
Reputation: The 7-Eleven brand has suffered damage in the past due to issues with wages and exploiting employees.
Competition: 7-Eleven faces intense competition from companies such as Amazon and Walmart.
What are the biggest competitors of 7-Eleven?
FamilyMart
Lawson
Circle K
Tesco Express
Carrefour Express
How to invest in 7-Eleven stocks?
First, research whether it is interesting to buy 7-Eleven stocks.
Then, open an investment account with a stockbroker.
Deposit sufficient funds into your investment account for your investment.
Select the 7-Eleven stock and enter the amount you want to invest.
Then press buy to send the order to the stock exchange.
Regularly evaluate whether your investment still suits you.
About the company 7-Eleven
7-Eleven is the largest retail chain in the world. Countries with 7-Eleven stores include the United States, Japan, Australia, Canada, South Korea, Malaysia, Singapore, China, and the Scandinavian countries.
The retail chain started in a store in Dallas under the name Speedee-Mart. The store sold milk, ice cream, and eggs . The name of the store was changed to 7-Eleven in 1946 to indicate the store's opening time. The store was open from 7 a.m. to 11 p.m. At that time, it was important to inform customers of the opening hours, as they were unusual for the time.
Today, despite the name, 7-Eleven locations are almost always open 24/7. This makes it an ideal chain to quickly grab some groceries after a party.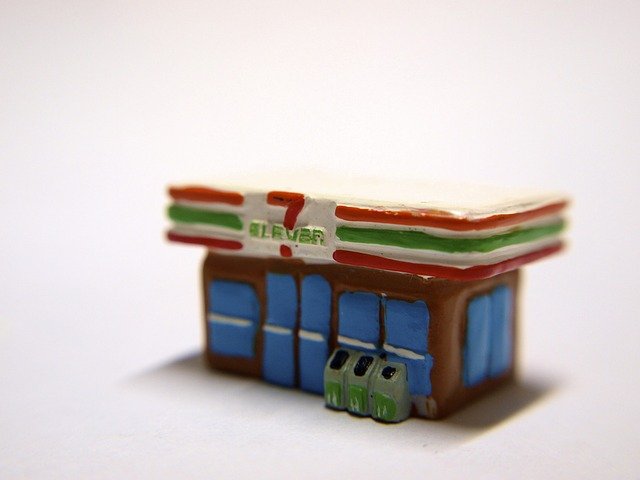 Food and Other Products
7-Eleven stores are very popular among backpackers in Asia. That's not surprising: these stores offer a wide range of Western products. You can find soft drinks, coffee, sandwiches, personal care items, cigarettes, and practical items such as charging cables and universal adapters. Often, a 7-Eleven store also has an ATM, allowing you to withdraw cash with your debit card.
The popularity of 7-Eleven Stores explained
7-Eleven stores have many fans because you can quickly find what you need. This is because all 7-Eleven stores are designed the same way, and the assortment is well-thought-out.
Market Leader in Thailand
When it comes to convenience stores, 7-Eleven is the market leader in Asia. There are no less than 11,000 branches of this retail chain in Thailand which are open 24 hours a day.
Should You Buy 7-Eleven Stocks?
You might wonder whether it is smart to buy 7-Eleven stocks after the IPO. The brand has built a strong position in many Asian countries, which can make it an interesting investment.
However, it is important to keep track of the company's financial performance. This allows you to determine whether it is wise to buy 7-Eleven stocks now. Additionally, only buy 7-Eleven shares if they fit within your risk profile.
Author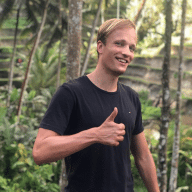 About
When I was 16, I secretly bought my first stock. Since that 'proud moment' I have been managing trading.info for over 10 years. It is my goal to educate people about financial freedom. After my studies business administration and psychology, I decided to put all my time in developing this website. Since I love to travel, I work from all over the world. Click here to read more about trading.info! Don't hesitate to leave a comment under this article.