How to buy AEGON shares?
Do you think it would be interesting to invest in AEGON? AEGON provides financial products to more than 30 million customers. In this extensive analysis you can read where you can best buy AEGON stocks and also find the current stock price.
Where can you buy AEGON stocks?
Do you want to buy AEGON shares? You can directly trade in AEGON stocks with one of these reliable brokers:

| Brokers | Benefits | Register |
| --- | --- | --- |
| | Buy AEGON without commissions. Your capital is at risk. Other fees may apply. | |
| | Speculate on price increases and decreases of AEGON with a free demo! | |
| | Benefit from low fees, an innovative platform & high security! | |
| | Speculate with CFD's on increasing & decreasing prices of AEGON! 86% of retail CFD accounts lose money. | |
How can you actively invest in AEGON?
At Plus500, you can easily trade AEGON's CFD stocks yourself. The beauty of this broker is the fact that you can open both short and long positions. When you open a long position, you speculate on a rising price. When you open a short position, you speculate on a decreasing market.  In this way you can at any time of the day and in any situation invest in the stock.
A big advantage of Plus500 is the fact that you can try out the possibilities without any risk by using a demo. With a practice account, you can trade in CFD AEGON shares and other stocks with fake money. Use the button below to open a free account at Plus500:
What is AEGON's current stock price?
Below you will find the current price of the CFD share AEGON plus a clear chart with which you can immediately place an order.
Is it wise to invest in AEGON?
Not all investors will have fond memories of AEGON stocks. The share price climbed to around 50 euro in the 1990s. This is far from the share price we see today. The company ran into serious problems during the economic crisis of 2008 and had to be bailed out by the Dutch state.
Nevertheless, an investment today can be quite interesting: AEGON pays out a regular dividend, for example, which is a good way for investors to profit. However, it is important to pay attention to the competition: in Europe, AEGON competes with the better performing NN Group and Allianz Group, for example.
Investing in AEGON can certainly turn out well. Timing is critical: the economic crisis of 2008 or the corona pandemic of 2020 showed again how sensitive a financial stock like AEGON is to uncertainty. When uncertainty increases on the stock market, you immediately see that a share like AEGON performs less well. It may then be less attractive to buy AEGON shares.
How to buy AEGON stocks?
You can buy AEGON shares via the internet at an online broker. A broker is a company that makes it possible for individuals to buy and sell various shares with one click of your mouse. Are you curious at which broker you can buy AEGON stocks? Click here to go directly to our broker comparison.
For most investors, it is attractive to buy the shares for the long term. A share like AEGON can fluctuate sharply in value. In the long term, stocks often perform better, while in the short term a share can fall significantly. If you take a long-term strategy, you can always wait for a recovery when AEGON shares do not perform as well as expected.
You can buy stocks at a broker by placing an order. For long-term investors, a market order is often a good option: you buy the stock immediately at the current price. If you prefer to speculate on price changes, you can also choose a limit order. With a limit order, you only open an investment position on the share when a certain price is reached.
AEGON stock analysis
What does AEGON do?
Originally, AEGON is a Dutch company formed in 1983 through the merger of AGO and Ennia. AEGON is a life insurance, pension and asset management company. It is a multinational company with operations in 20 countries across Europe, the Americas and Asia.
Life insurance
In life insurance, it is essential to make good calculations. After all, as a company, you want to achieve good results. AEGON needs to calculate the average life expectancy of each customer. Do you think AEGON excels at this? If so, investing in this insurer could be a good choice!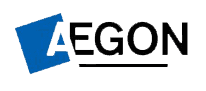 Why buy AEGON stocks?
Before buying shares, it is always important to analyse the company behind it first. But why should you consider buying AEGON shares?
Good performance
AEGON has delivered good results over the past 20 years. Except for the financial crisis, the company has consistently posted positive sales and profits. Do you think the performance will remain good in the future? If so, you might want to consider investing in AEGON.
It is a big company
AEGON is a huge company. Of course, even a big company can go down, but the likelihood is smaller. In part, this is because a large company has more reserves and room to manoeuvre. Besides this, a company can also function better because it is big.
Because of its size, AEGON may apply economies of scale. AEGON can then negotiate better deals and lower operating costs. Also, many people have confidence in AEGON because it is such a big name. This makes an investment in AEGON relatively safer than one in a small, emerging company.
What do you need to watch out for?
Before you start investing in AEGON, it's also important to consider the risks involved. We look at some of the things you need to consider with this company.
Unstable financial markets
We have seen in the past that financial markets can be very unstable. Stocks in financial institutions are therefore more sensitive than average to economic fluctuations. It is therefore important to carefully examine the economic situation before buying shares.
Do you think the economy will take a nosedive in the future? In that case, buying AEGON stocks might not be the right choice at the moment.
Trust in management is important
Even more than in other companies, the quality of management is important in a company like AEGON. With insurance, you have to constantly compete with other parties. It pays, therefore, to lower the costs of the insurance offered. This can be risky: in the future, it may suddenly turn out that the premiums do not cover the pay-outs. Good management is therefore needed to assess the risks.
When a new CEO is appointed, the price of a share like AEGON's can move considerably. Therefore, you need to verify whether you have confidence in the management behind the company.
The importance of interest
An insurer receives premiums. They can make more profit with this when interest rates are higher. In periods of low-interest rates, the profitability of an insurer may therefore be under pressure. Keep this in mind before buying AEGON stocks.
AEGON history
You can read about the history of the company AEGON below.
Merger
The mutual AGO and the listed Ennia have been negotiating all aspects of a merger for almost a year. In 1983, the time finally came: AEGON was born. According to AGO's then chairman of the board, Kees Storm, extensive research had been done on the name. In the end AEGON was chosen because research had shown that it was seen as a Greek name with a chic appearance: sound, neat and solid.
Origin of the name AEGON
The AEGON name did not appear out of thin air. It was formed from the first letters of the five main legal predecessors which merged into AGO and Ennia, namely: Algemeene Friesche, Eerste Nederlandsche, Groot-Noorhollandsche, Olveh and Nillmij.
In 1968, AGO was formed from the Algemeene Friesche, the Groot-Noordhollandsche and the Olveh, while Ennia was created in 1969 from a merger of the Nillmij and the Eerste Nederlandsche.
In 1998, AEGON sold its interests and the company is now owned by a foreign investment company. Vereniging AEGON is AEGON's largest shareholder.
World player
In the 1990s, the company became the favourite of the Amsterdam stock exchange and in 1999 took over US insurer Transamerica. This helped make AEGON a global player.
AEGON helps its customers get and keep control of all their finances, with clear products for now and for the future. AEGON's goal is to be fair and understandable. They help you build wealth for later. They can also protect your income for the future. At AEGON, you can make your own choices, but they help you with comprehensive advice.
Author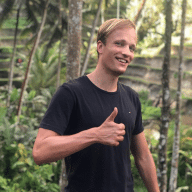 About
When I was 16, I secretly bought my first stock. Since that 'proud moment' I have been managing trading.info for over 10 years. It is my goal to educate people about financial freedom. After my studies business administration and psychology, I decided to put all my time in developing this website. Since I love to travel, I work from all over the world. Click here to read more about trading.info! Don't hesitate to leave a comment under this article.