How to buy Arcadis shares?
Do you want to invest in Arcadis stocks? In this article you will see immediately how to buy Arcadis shares. You can also find the current stock price of Arcadis on this page.
Where can you buy Arcadis stocks?
Do you want to buy Arcadis shares? You can directly trade in Arcadis stocks with one of these reliable brokers:

| Brokers | Benefits | Register |
| --- | --- | --- |
| | Buy Arcadis without commissions. Your capital is at risk. Other fees may apply. | |
| | Speculate on price increases and decreases of Arcadis with a free demo! | |
| | Benefit from low fees, an innovative platform & high security! | |
| | Speculate with CFD's on increasing & decreasing prices of Arcadis! 86% of retail CFD accounts lose money. | |
How can you actively invest in Arcadis?
Are you thinking about actively investing in Arcadis? That could be interesting! You can capitalize on the latest trends. For example, it is possible to place orders on a falling price: we call this short selling. With a short position, you earn money when the stock price falls.
A good place to actively trade Arcadis CFDs is Plus500. At Plus500, you can try out the possibilities of online trading with absolutely no risk. Do you want to give it a try? Use the button below to open a free demo account:
What is Arcadis' current stock price?
Do you want to know the current price of the Arcadis stock? You can! Below you will find a chart with the latest price development of CFDs Arcadis. You can also buy or sell them directly with the buttons.
What does Arcadis do?
Arcadis offers advice on infrastructure, water, environment and buildings, among other things. They are also active in the design and management of various projects. Arcadis supports both companies and governments in more than 70 different countries.
A quarter of the revenue comes from the environment and another quarter from infrastructure. 15% of revenue comes from water and the remaining 35% comes from buildings. Most of the revenue comes from Europe. This is followed by a large share of revenue originating from North and South America.
Arcadis is a fairly cyclical stock: when the economy is doing well, more construction work is done. When there is an economic crisis, you see that the company results deteriorate. Therefore, it is advisable to analyse the economic situation well before you buy Arcadis shares.
Arcadis results
Across the board, Arcadis is not an exciting stock. Even in the economic crisis of 2008, the company managed to make a profit of EUR 57 million. In the period from 2005 to 2014, the company managed to make a constant profit. Since 2015, this trend has reversed and the company has recorded several losses.
These losses were mainly due to goodwill amortization. The problems in the Middle East forced Arcadis to be more selective. They have done this to reduce the risk within the portfolio. In safer regions, such as the UK, turnover is growing.
History
More than 100 years ago, in 1888, the Nederlandsche Heidemaatschappij was founded. At the time, it was still an association. This association had various advisory tasks. For example, they gave advice on reclaiming uncultivated land and on constructing and maintaining forests. They were also responsible for advising on the construction and maintenance of irrigation works and soil improvement works.
Varied customers
In the beginning, even well after the Second World War, by far the most clients were private individuals. An example of a well-known client was King Willem III. Afterwards, schools, water boards, provincial offices and municipalities also became clients.
In 1963, they were granted the designation Royal, which meant that from then on, they were called the Koninklijke Nederlandsche Heidemaatschappij (Royal Dutch Heath Society). Later, in 1997, after the takeover of NS engineering firm Articon, the name was changed to Arcadis. This name is derived from Arcadia, which, according to Greek mythology, is the most pleasant place on earth to live.
Arcadis currently operates in more than 70 countries and has nearly 19,000 employees worldwide.
About Arcadis in brief
Arcadis is a Dutch consulting and engineering firm headquartered in Amsterdam. They are involved in infrastructure, built environment and environment all over the world. Until 1997 Arcadis was known as the Nederlandsche Heidemaatschappij, Heidemaatschappij or Heidemei.
The company that emerged from the Heidemei in 1972 is still called the Koninklijke Nederlandsche Heidemaatschappij or KNHM for short.
Author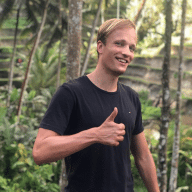 About
When I was 16, I secretly bought my first stock. Since that 'proud moment' I have been managing trading.info for over 10 years. It is my goal to educate people about financial freedom. After my studies business administration and psychology, I decided to put all my time in developing this website. Since I love to travel, I work from all over the world. Click here to read more about trading.info! Don't hesitate to leave a comment under this article.