How to buy Arcadis shares (2023) – invest in Arcadis
Do you want to invest in Arcadis shares? In this article, you will learn how to buy Arcadis shares effectively. Additionally, you will find the current stock price of Arcadis on this page.
Do you believe that Arcadis will achieve good results? In the past, Arcadis has been a very stable stock that consistently delivered fairly consistent results. Do you think this trend will return? Then it is attractive to buy Arcadis shares as an investment through a reliable broker:
| Brokers | Benefits | Register |
| --- | --- | --- |
| | Buy Arcadis without commissions. Your capital is at risk. Other fees may apply. | |
| | Speculate with CFD's on increasing & decreasing prices of Arcadis! 82% of retail CFD accounts lose money. | |
| | Benefit from low fees, an innovative platform & high security! | |
| | Speculate on price increases and decreases of Arcadis with a free demo! | |
What is the current price of Arcadis?
Would you like to check the current price of Arcadis shares? You can! Below you will see a chart with the latest price developments of Arcadis shares. You can also buy or sell them directly using the buttons.
Company details of Arcadis
Below you will find the key company details of Arcadis.
Stock prices of Arcadis over the last 5 days
In the table below, you can see the stock prices of Arcadis over the last 5 days:
What makes an investment in Arcadis interesting?
Leading global engineering & consulting company: Arcadis is a leading engineering and consulting company that achieves good results worldwide.
Wide range of services: Arcadis offers a wide range of services, including water management, infrastructure development, environmental consulting, and sustainable design.
Sustainable solutions: Arcadis pays great attention to sustainable and resilient design, positioning the company well within current trends.
Strong projects: Arcadis benefits from a strong portfolio of upcoming projects. Since the projects are spread over several years, Arcadis already has a guaranteed stable income over the coming years.
Economic situation: When the economy performs poorly, clients tend to start fewer new projects, which reduces the number of future contracts for the company.
Regulation: Arcadis faces strict regulations and can quickly encounter difficulties as a result.
Competition: Arcadis competes globally and regionally against strong players.
Project feasibility: The projects undertaken by Arcadis are complex, and delays or technical issues can harm the company's financial results and reputation.
Activate your trading account by uploading a copy of your passport
Deposit sufficient funds into your investment account
Select the Arcadis stock and enter the amount you want to invest
Buy Arcadis shares and regularly evaluate your investment
What does Arcadis do exactly?
Arcadis provides advice in areas
such as infrastructure, water, environment, and buildings. They also design and manage various projects. Arcadis supports both companies and governments in over 70 different countries.
A quarter of the revenue is generated from the environmental sector, another quarter from infrastructure. 15% of the revenue comes from water, and the remaining 35% comes from buildings. The majority of the revenue is derived from Europe, followed by a significant portion from North and South America.
Arcadis is a fairly cyclical stock: when the economy is doing well, more construction takes place. During an economic crisis, you will notice a decline in the company's performance. Therefore, it is advisable to carefully analyze the economic situation before buying Arcadis shares.
Arcadis Results
Overall, Arcadis is a relatively unexciting stock. Even during the economic crisis of 2008, the company managed to achieve a profit of 57 million euros. From 2005 to 2014, the company consistently generated profits. However, since 2015, this trend has reversed, and the company has incurred losses on multiple occasions.
These losses were primarily due to write-offs of goodwill. The problems in the Middle East forced Arcadis to be more selective in order to reduce risk within its portfolio. In safer regions such as England, the revenue is growing.
History
More than 100 years ago, in 1888, the Nederlandsche Heidemaatschappij (Dutch Heath Society) was established as an association. This association had various advisory tasks, including providing advice on the reclamation of wastelands and the establishment and maintenance of forests. They were also responsible for advising on the construction and maintenance of irrigation works and soil improvement works.
Diverse Clients
In the beginning, and even long after World War II, the majority of members were individuals. One example of a well-known client was King Willem III. Later on, schools, water boards, provincial services, and municipalities also became members.
In 1963, they received the royal designation, henceforth being known as the Koninklijke Nederlandsche Heidemaatschappij (Royal Dutch Heath Society). Then, in 1997, after the acquisition of the NS engineering firm Articon, the name was changed to Arcadis. This name is derived from Arcadia, which according to Greek mythology is considered the most pleasant place on Earth to live.
More and more people are wondering whether it is currently interesting to buy Arcadis shares. Unfortunately, there is no objective answer to this question. One favorable aspect is that the company has built a strong position by offering unique consultancy services. Arcadis is involved in many sustainable projects and already has many interesting projects planned.
However, economic problems, new regulations, project issues, and competition can put pressure on the stock price. Therefore, thoroughly research Arcadis' current situation before purchasing shares.
Author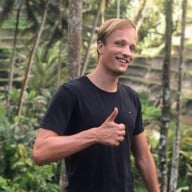 About
When I was 16, I secretly bought my first stock. Since that 'proud moment' I have been managing trading.info for over 10 years. It is my goal to educate people about financial freedom. After my studies business administration and psychology, I decided to put all my time in developing this website. Since I love to travel, I work from all over the world. Click <a href="/about-us/">here</a> to read more about trading.info! Don't hesitate to leave a comment under this article.