How can you buy ArcelorMittal shares?
ArcelorMittal is the world's leading mining and steel company. ArcelorMittal's philosophy is to produce steel safely and sustainably. Are you confident that ArcelorMittal will continue to supply this high-quality steel? Then you can consider investing in the company by buying the shares. In this article, you can read how to buy ArcelorMittal stocks yourself & you can also consult the latest stock price here.
Where can you buy ArcelorMittal stocks?
Do you want to buy ArcelorMittal shares? You can directly trade in ArcelorMittal stocks with one of these reliable brokers:

| Brokers | Benefits | Register |
| --- | --- | --- |
How can you actively invest in ArcelorMittal?
You can choose to actively invest in ArcelorMittal shares. This is especially advisable when you expect a lot of volatility. By stepping in and out at the right time, you can then achieve better results. However, it is important to carry out sufficient analyses. For example, you can look for patterns on the company's price chart.
A good party to actively trade in ArcelorMittal CFD shares is Plus500. With Plus500 you do not pay set commissions on your trades. Also, thanks to the clear, user-friendly software you can quickly open and close orders. Would you like to try out the possibilities completely free of charge with a demo? Use the button below to open a demo account:
What is ArcelorMittal's current stock price?
 View the current price of ArcelorMittal shares here! In the graph below you see the current stock price of the CFD share ArcelorMittal. You can also immediately start trading in this large steel producer.
Is it smart to invest in ArcelorMittal?
When you think about buying ArcelorMittal shares, you probably want to know if it is smart to invest in the company. In any case, the company is very dependent on the global market. When iron ore prices rise, this can increase the cost price for the company. ArcelorMittal's profitability then decreases, making an investment less attractive.
At the same time, ArcelorMittal's income side is also dependent on the economic situation. As the economy grows and emerging markets build more, the steel demand will increase. Especially in a country like China, construction is still in full swing which requires a lot of steel. At the same time, there is also a lot of competition in this region; steel can be produced cheaper in China, so it can be a challenge for ArcelorMittal to maintain its position.
Competition
Major competitors of ArcelorMittal are ThyssenKrupp AG, Salzgitter AG, and States Steel Corporation. It is smart to compare ArcelorMittal with these competitors: in this way, you can determine whether it is not more attractive to buy shares of a better performing competitor.
Profitability
Currently, ArcelorMittal derives most of its profits from Europe. The European market is protected by anti-dumping measures against cheap steel from China. Also, the company has a 60% market share in steel sales from America, giving it a solid position.
Improvements
The company tries to reduce its debt burden and tries to produce steel more efficiently, thus reducing costs. These developments can contribute to the profitability of the company. ArcelorMittal is also building up a position in emerging countries such as Brazil and South Africa: if this is successful, ArcelorMittal's share price may rise further.
How to buy ArcelorMittal stocks?
Before you can buy ArcelorMittal shares, you must first open an account with a broker. A broker is a party that makes it possible to trade stocks over the internet. At most modern brokers you can easily find the ArcelorMittal stock by using the search function. You can then choose between two types of orders:
Market order: with which you buy the share at the current share price.
Limit order: with which you buy the stock at a certain price.
It is important to analyse the situation well before you buy the shares. For example, investigate how ArcelorMittal is performing and examine the economic trends to determine the steel demand. A successful investor is a well-prepared investor!
What does the company do?
ArcelorMittal is a leading supplier of high-quality steel products. Steel is used for all kinds of products and by all kinds of sectors. Think for example of steel for cars, steel for construction, steel for household appliances, and steel for packaging. In total, ArcelorMittal is active in more than 60 cities and 27 countries and has more than 260,000 employees worldwide.
This global spread is an attractive argument for buying ArcelorMittal shares. Companies that actively sell their products in multiple regions spread their risks. When things go less well in region A, losses can be absorbed in region B.
ArcelorMittal is the world's largest steel product when we look at total production. Investing in a market leader can certainly be a good idea. However, keep an eye on whether the company can maintain this position.
The company in its current form arose from the merger of Arcelor and Mittal Steel in 2006. Officially, the company is based in Luxembourg, but its head office is in London. With 43.6% of all shares, the Indian entrepreneur Lakshmi Mittal is the director or owner.
Mittal Steel
In 1971, Mittal's father, Mohan Mittal, took over a small steel producer while Lakshmi was studying business administration. After his studies, he went to work for his father, and they were commissioned to remediate a derelict steel factory in Indonesia. This was the beginning of their great success and a steadily growing steel empire. Lakshmi and his family also live in London where the head office is located.
Even before the merger with Arcelor, Mittal Steel was the largest steel company in the world. The company has grown particularly strongly through the acquisition and rehabilitation of numerous smaller steel companies in various countries. Most of these companies were ailing. At that time, this multinational company was still based in the Netherlands, in Rotterdam to be precise.
Arcelor
In 2002, Arcelor was created by the merger of Usinor, a French steel company, ARBED from Luxembourg, and Aceralia from Spain. However, Arcelor had to settle for 2 places worldwide, behind Mittal Steel. The company had its headquarters in Luxembourg.
In 2006, Arcelor subsequently merged with Mittal Steel.
Author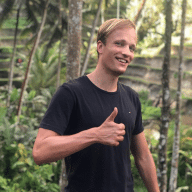 About
When I was 16, I secretly bought my first stock. Since that 'proud moment' I have been managing trading.info for over 10 years. It is my goal to educate people about financial freedom. After my studies business administration and psychology, I decided to put all my time in developing this website. Since I love to travel, I work from all over the world. Click here to read more about trading.info! Don't hesitate to leave a comment under this article.