How to buy ArcelorMittal shares (2023)
ArcelorMittal is the world's leading mining and steel company. It is ArcelorMittal's philosophy to produce safe and sustainable steel. Do you have confidence in ArcelorMittal's ability to continue delivering this high-quality steel? Then you could consider investing in the company by purchasing its shares. In this article, you will learn how to buy ArcelorMittal shares yourself, and you can also examine the latest stock price.
Do you want to buy shares in the world's largest steel producer? This is wise if you believe that the demand for steel will continue to increase. After all, the company earns its money entirely from the production and sale of steel. Are you convinced that you want to buy ArcelorMittal shares now? Then open an account with a reliable stockbroker directly:
| Brokers | Benefits | Register |
| --- | --- | --- |
| | Buy ArcelorMittal without commissions. Your capital is at risk. Other fees may apply. | |
| | Speculate with CFD's on increasing & decreasing prices of ArcelorMittal! 82% of retail CFD accounts lose money. | |
| | Benefit from low fees, an innovative platform & high security! | |
| | Speculate on price increases and decreases of ArcelorMittal with a free demo! | |
What is the current stock price of ArcelorMittal?
Have a look at the current price of ArcelorMittal's stock here! In the chart below, you can see the current price of ArcelorMittal's stock. You can also start trading in this major steel producer right away.
Company details of ArcelorMittal
Below are the key company details of ArcelorMittal.
Stock prices for ArcelorMittal for the past 5 days
In the table below, you can see the stock prices of ArcelorMittal for the past 5 days:
What can make an investment in ArcelorMittal stocks interesting?
Dominant position within the steel industry: ArcelorMittal is the world's largest steel producer, which allows the company to benefit from economies of scale, extensive distribution networks, and a strong negotiating position.
Diversification: ArcelorMittal produces a wide range of steel products for various industries. This means that ArcelorMittal is not dependent on the demand within a specific industry.
Efficiency: ArcelorMittal invests heavily in its processes, and through automation, it has managed to significantly reduce costs.
Strong financial performance: ArcelorMittal has a strong track record in terms of profitability.
Economic situation: The economic situation has a strong influence on ArcelorMittal's stock price.
Fluctuations in commodity prices: ArcelorMittal requires iron and coal, among other raw materials, for steel production. If the prices of these commodities rise, the company's profitability may be affected.
Environment: Steel production consumes a lot of energy. If ArcelorMittal fails to meet environmental requirements, it may face reputational damage and fines.
Overproduction: New players in emerging economies can produce steel at increasingly lower costs. When there is overproduction worldwide, the price may come under further pressure.
Who are the competitors of ArcelorMittal?
Nippon Steel Corporation
POSCO
China Baowu Steel Group Corporation
Tata Steel
JFE Holdings
Before you can buy ArcelorMittal shares, you first need to open an account with a broker. A broker is a party that enables you to trade stocks online. With most modern brokers, you can easily find the ArcelorMittal stock by using the search function. You can then choose between two types of orders:
Market order: which allows you to buy the stock at the current share price.
Limit order: which allows you to buy the stock at a specific price.
Of course, it is important to analyse the situation thoroughly before purchasing the shares. For example, research how ArcelorMittal performs and examine economic trends to determine the demand for steel. A successful investor is a well-prepared investor!
What does ArcelorMittal do?
ArcelorMittal is a leading supplier of high-quality steel products produced for various sectors. This includes steel for automobiles, construction, household appliances, and packaging.
ArcelorMittal operates globally, and this global presence is an attractive argument for buying ArcelorMittal shares. Companies that actively sell their products in multiple regions diversify their risks. When things are not going well in region A, losses can be offset in region B.
In terms of total production, ArcelorMittal is the largest steel producer in the world. Investing in a market leader can certainly be a good idea. However, keep an eye on whether the company can maintain this position.
The company, in its current form, emerged from the merger of Arcelor and Mittal Steel in 2006. Officially, the company is based in Luxembourg, but its headquarters are located in London.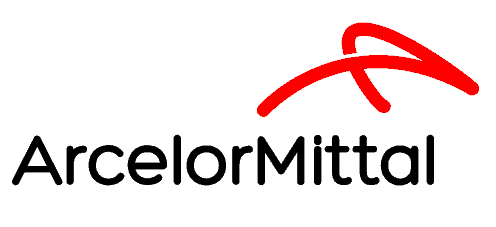 Mittal Steel
In 1967, while Lakshmi Mittal was studying business administration, his father Mohan Mittal acquired a small steel producer. After completing his studies, Lakshmi joined his father's business, and they were assigned the task of restructuring a rundown steel plant in Indonesia. This marked the beginning of their great success and a steadily growing steel empire. Lakshmi and his family also reside in London, where the headquarters are located.
Even before the merger with Arcelor, Mittal Steel was the world's largest steel company. The company grew primarily through the acquisition and restructuring of numerous smaller steel companies in different countries. Most of these companies were financially troubled.
Arcelor
Arcelor was formed in 2002 through the merger of Usinor, a French steel company, ARBED from Luxembourg, and Aceralia from Spain. However, Arcelor had to settle for second place worldwide, behind Mittal Steel. The company was headquartered in Luxembourg. In 2006, Arcelor subsequently merged with Mittal Steel.
Is it wise to invest in ArcelorMittal stocks?
When you consider buying ArcelorMittal shares, you probably want to know if it is wise to invest in the company. The company is highly dependent on the global market. When iron ore prices rise, it can increase the cost for the company. This would decrease ArcelorMittal's profitability, which makes an investment less attractive.
At the same time, ArcelorMittal's revenue is also highly dependent on the economic situation. When the economy grows and emerging markets engage in more construction, the demand for steel will increase. In a country like China, construction is still booming, and a significant amount of steel is required. However, this region also faces intense competition, as steel can be produced cheaper in China, which poses a challenge for ArcelorMittal to maintain its position.
Competition
Major competitors of ArcelorMittal are ThyssenKrupp AG, Salzgitter AG, and United States Steel Corporation. It is wise to compare ArcelorMittal with these competing companies to determine if it is more attractive to buy shares of a better-performing competitor.
Profitability
Currently, ArcelorMittal derives the majority of its profits from Europe. The European market is protected against cheap steel from China through anti-dumping measures.
Improvements
The company works on reducing its debt burden and improving the efficiency of steel production, which can result in cost reduction. These developments can contribute to the company's profitability. ArcelorMittal also focuses on establishing a presence in emerging countries such as Brazil and South Africa. If successful, this can further increase the stock price of ArcelorMittal.
ArcelorMittal is the world's largest steel producer, which gives the company some unique advantages. However, this does not mean the company can rest on its laurels, as steel production becomes increasingly cheap in emerging economies. Therefore, it is important to compare ArcelorMittal with its competition before purchasing the shares.
Fluctuations in raw material prices can also put pressure on profit margins. When the economy performs poorly, there may even be overproduction, leading to declining steel prices. By carefully analysing the economic situation beforehand, you can determine whether it is wise to buy ArcelorMittal shares now.
Author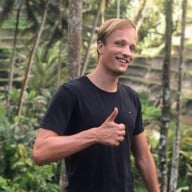 About
When I was 16, I secretly bought my first stock. Since that 'proud moment' I have been managing trading.info for over 10 years. It is my goal to educate people about financial freedom. After my studies business administration and psychology, I decided to put all my time in developing this website. Since I love to travel, I work from all over the world. Click <a href="/about-us/">here</a> to read more about trading.info! Don't hesitate to leave a comment under this article.