How to buy ASR Netherlands shares?
The Dutch insurance company ASR Nederland is a listed insurer. Do you want to invest in this insurer by buying shares? In this article we will discuss how best to invest in ASR. You can also find the latest ASR stock price on this page.
Do you want to buy ASR shares? You can directly trade in ASR stocks with one of these reliable brokers:

| Brokers | Benefits | Register |
| --- | --- | --- |
How to actively invest in ASR Netherlands?
The share of ASR Nederland can fluctuate considerably under the influence of global developments. For example, an economic crisis has a clear negative effect on the stock price. At the same time, you can see that the insurer managed to double its share price between 2017 and 2019. By actively investing in ASR shares you can benefit from both the ups and downs.
A good broker where you can actively trade in ASR Netherlands with CFDs is Plus500. Would you like to try speculating in ASR and other Dutch CFD shares for free with a demo? Then open an account with Plus500 immediately:
What does the company ASR consist of?
Part of the Dutch listed insurance group ASR are the brands a.s.r., de Amersfoortse, European Verzekerings, Ardanta, and Ditzo.  This insurer, which is one of the largest insurers in the Netherlands, offers its customers a wide range of insurance and savings, investment, and banking savings products. For example, the company can take out non-life insurance, life insurance, income insurance and funeral insurance. The company's headquarters are in Utrecht.
History of the company
The history of the company begins in 1720. At that time, the Maatschappij ter Discontering en de Belening was established. For a long time, this company was the second largest insurance company in the world, after Lloyd's of London. After the acquisition of European Insurance and the Amersfoortse by the City of Rotterdam group, the ASR Insurance Group was formed in 1997. This insurance group was acquired by Fortis in 2000. Fortis offered $3.1 billion for all ASR shares, creating insurer Fortis ASR in 2003.
In 2008, Fortis ran into major problems. The company was nationalized, and the Fortis unit Fortis Corporate Insurance was sold separately. ASR, which was not part of it, continued under the name ASR Insurance, a name that was changed to a.s.r. in 2013.
ASR goes public
In June 2016, ASR went public. The Dutch State then sold 60 million shares. In January 2017, the Dutch State sold a further 20.4 million shares. The remaining shares were sold by the Dutch State in April 2017 and in September 2017. With a total revenue of 3.8 billion euros, the Dutch State had made a small profit, because at the time of the nationalization of Fortis in 2008, 3.65 billion was paid for the shares.
Involved in the usury policy affair
ASR was also involved in the usury policy affair. The investment insurance taken out by insured persons was complex and relatively expensive. After reaching a settlement, an amount of 780 million euros will be paid to insured persons who have or have had an investment insurance policy at any of the following companies: ASR, De Amersfoortse, Falcon, Interlloyd Leven, VSB Leven, AMEV, City of Rotterdam, and Woudsend.
A lawsuit was brought against ASR by claims organization Vereniging Woekerpolis to investigate the extortionate trade. This lawsuit was won by ASR in 2019. The court considered that the company had provided sufficient information on the costs and dangers of their financial products. According to the court, the extortionate policies were not 'deficient', but ASR had in some cases overcharged administration fees.
Author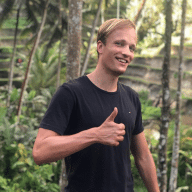 About
When I was 16, I secretly bought my first stock. Since that 'proud moment' I have been managing trading.info for over 10 years. It is my goal to educate people about financial freedom. After my studies business administration and psychology, I decided to put all my time in developing this website. Since I love to travel, I work from all over the world. Click here to read more about trading.info! Don't hesitate to leave a comment under this article.