How to buy Banco Santander shares (2023)
Banco Santander is the largest Spanish bank and one of the largest banks in the world. Through smart acquisitions, the company achieved good results in the past. Do you want to invest in Banco Santander shares? You can do so by buying Santander stocks. On this page, you will find an extensive analysis of Banco Santander and you can examine the current price of Banco Santander.
If you want to invest in this major Spanish bank by buying shares, it is wise to thoroughly research the bank's strategy. Do you think the various acquisitions will contribute to the bank's profitability in the future? Then it may be wise to buy Banco Santander shares through a reliable broker:
| Brokers | Benefits | Register |
| --- | --- | --- |
| | Buy Banco Santander without commissions. Your capital is at risk. Other fees may apply. | |
| | Speculate with CFD's on increasing & decreasing prices of Banco Santander! 82% of retail CFD accounts lose money. | |
| | Benefit from low fees, an innovative platform & high security! | |
| | Speculate on price increases and decreases of Banco Santander with a free demo! | |
What is the current price of Santander?
Below, you can check the current price of Banco Santander shares. You can also place an order directly using the buttons.
Company information of Banco Santander
Below, you can see the key company information of Banco Santander.
Before deciding whether to buy or sell Banco Santander shares, it is important to analyse the stock thoroughly. In the overview below, you can see how Banco Santander has performed over the past period.
Stock prices of Banco Santander over the last 5 days
In the table below, you can see the stock prices of Banco Santander for the last 5 days:
What will the price of Banco Santander do in 2023?
Are you curious about what analysts think Banco Santander will do in 2023 and the following years? We have combined the analysts' forecasts using data from Alpha Vantage. Remember that this figure is only a prediction of the price movement of Banco Santander, and it may not come true.
Strong international position: Banco Santander has a strong reputation in various European and South American countries. As a result, Banco Santander is less dependent on mediocre results in a specific region.
Diverse segments: Banco Santander operates in various segments, including retail banking, corporate banking, and asset management.
Digital transformation: Banco Santander actively invests in developing new digital platforms, which is important as more and more people manage their banking online.
Strong risk management: The bank employs robust risk management and has a healthy loan portfolio.
Macroeconomic risks: Market volatility, economic development, and exchange rates affect the bank's results.
Compliance: European compliance regulations become stricter, which may put pressure on Banco Santander's profit margin.
Competition: Banco Santander must constantly compete with other banks for market share.
What are the major competitors of Banco Santander?
You can buy Banco Santander shares through a stockbroker. Click here to compare the most reliable brokers.
After opening an account, you will need to activate it. You can activate your account by uploading a copy of your passport and proof of address. Once these documents are approved, you can start investing in Banco Santander stocks.
Select the Banco Santander stock within the trading platform and enter the amount you want to invest. With a market order, you will buy the shares at the current price, while with a limit order, you can set a maximum price you are willing to pay. Remember to evaluate your investment regularly after opening it.
About Banco Santander
Banco Santander is one of the largest banks in the world and is part of the Santander Group. Through various acquisitions, the bank now has branches in Europe, Latin America, North America, and Asia.
The headquarters of Banco Santander is located in Santander, Spain. However, Spain contributes only a small portion of the bank's profits. Banco Santander generates significant profits in the United Kingdom and Brazil, and it is also active in Mexico, Argentina, Poland, and the United States.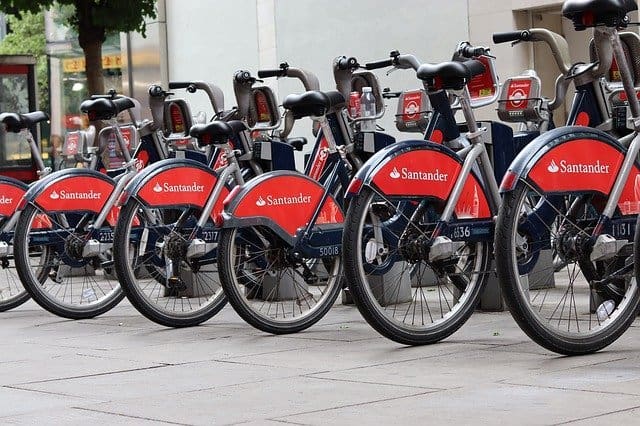 The acquisition of banks in the United Kingdom
In the United Kingdom, Santander acquired several mortgage banks. In 2004, the company acquired the British mortgage bank Abbey National for 13.6 billion euros. At that time, Abbey National had 1.6 million customers and 740 branches.
In 2008, Santander further strengthened its position in the United Kingdom through a second acquisition. The mortgage bank Alliance & Leicester was acquired for 1.6 billion euros. Alliance & Leicester had encountered difficulties during the credit crisis. Shareholders of Alliance & Leicester received Santander shares after the sale.
The acquisition of parts of ABN AMRO
In 2007, the Dutch bank ABN AMRO was acquired by Royal Bank of Scotland, Fortis, and Banco Santander. Banco Santander acquired the Italian bank Antonveneta and the Brazilian subsidiaries of ABN AMRO for €12 billion.
With the acquisition of the Italian bank Antonveneta, Banco Santander gained access to the Italian market. However, a few weeks after the purchase, Santander sold the Italian bank to Monte Dei Pashi, an Italian bank. The sale generated a profit of €2.4 billion, as Monte Dei Pashi paid €9 billion for the bank. After the acquisition, Monte Dei Pashi became the third-largest bank in Italy.
When Santander acquires new companies in the future, it is advisable to investigate the impact. If the consequences are positive for the company, it can be a good reason to invest in the company.
Investment in a technological centre in Brazil
In 2010, Santander decided to invest approximately $270 million in Brazil. The company builds a technological centre in the city of Campanas, which will be used for research and data processing. It will accommodate a next-generation data centre and provide Santander with the opportunity to expand its customer base and network of offices.
If you believe that this development will have a positive impact on the profitability of Banco Santander, it may be wise to consider buying Banco Santander shares.
Acquisition of Banco Popular
In 2017, Santander decided to acquire Banco Popular, the sixth-largest bank in Spain, which was in significant trouble. The bank had encountered difficulties due to the crisis in the Spanish real estate market. Banco Popular had €20 billion of bad loans outstanding in 2016, which allowed Santander to acquire the troubled bank for just one euro.
Before investing in Banco Santander stocks, it is important to thoroughly research the economic climate. Banks are highly cyclical and perform well when the economy performs well. When the economy struggles, banks may experience losses on their investments and suffer from bad loans.
Furthermore, examine how Banco Santander's market share evolves. If the bank performs relatively better than its competitors, it may be smart to invest in Banco Santander stocks.
Author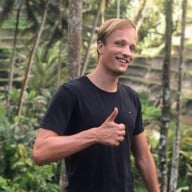 About
When I was 16, I secretly bought my first stock. Since that 'proud moment' I have been managing trading.info for over 10 years. It is my goal to educate people about financial freedom. After my studies business administration and psychology, I decided to put all my time in developing this website. Since I love to travel, I work from all over the world. Click <a href="/about-us/">here</a> to read more about trading.info! Don't hesitate to leave a comment under this article.