How to buy Barrick Gold stocks (2023)? – invest in Barrick Gold
When you want to invest indirectly in gold, you can choose to invest in a gold mining company like Barrick Gold . But how can you buy this Canadian stock, and what do you need to know before investing in Barrick Gold shares?
How to buy Barrick Gold stocks?
An investment in Barrick Gold can be interesting, especially if you believe that gold will increase in value in the future. You can also consider an investment in Barrick Gold as a hedge: gold stocks tend to perform better in times of economic uncertainty. When the value of other shares decreases, there is room for Barrick Gold's stock to rise.
Are you curious about where you can buy Barrick Gold shares? Then have a look at our overview:
| Brokers | Benefits | Register |
| --- | --- | --- |
| | Buy Barrick Gold without commissions. Your capital is at risk. Other fees may apply. | |
| | Speculate with CFD's on increasing & decreasing prices of Barrick Gold! 82% of retail CFD accounts lose money. | |
| | Benefit from low fees, an innovative platform & high security! | |
| | Speculate on price increases and decreases of Barrick Gold with a free demo! | |
What is the stock price of Barrick Gold?
The stock price of Barrick Gold can fluctuate significantly. In the chart below, you can see how the stock price has developed over the recent years. Use the buttons to open an investment in the company directly:
Company information of Barrick Gold
Below, you can find the key company information of Barrick Gold.
Stock prices of Barrick Gold over the last 5 days
In the table below, you can see the stock prices of Barrick Gold over the last 5 days:
Why can it be appealing to invest in Barrick Gold stocks?
Profitability: Barrick Gold has a long history of profitability over the past 10 years.
Large gold reserves: Barrick Gold has one of the largest gold reserves in the world, which provides it with a competitive advantage over its peers.
Diversification: Barrick Gold owns mines in different countries, which reduces its dependence on a specific region.
Dividend: Barrick Gold pays an attractive dividend yield, which makes it a more appealing investment compared to physical gold.
Volatility: The price of gold is volatile, which causes the value of the Barrick Gold shares to fluctuate.
Political risk: Barrick Gold's mines are located in politically unstable regions. In the event of a war, Barrick Gold may no longer be able to operate it's mine.
Environmental impact: Mining activities have a strong environmental impact. If Barrick Gold fails to limit pollution, the company may face significant fines.
Hazard: Mining is a dangerous activity, and accidents can occur. Accidents can temporarily disrupt mining operations.
What are the biggest competitors of Barrick Gold?
Newmont
AngloGold Ashanti
Rio Tinto
Freeport-McMoRan
Goldcorp
Yamana Gold
Agnico Eagle Mines
Kinross Gold
Coeur Mining
Gold Fields
Compare brokers: Take the time to compare the different brokers where you can buy Barrick Gold shares.
Create a plan: Determine how Barrick Gold shares fit into your portfolio and deposit sufficient funds into your investment account.
Select the stock: Look for Barrick Gold shares within your investment account.
Buy shares: Enter the amount you want to invest in Barrick Gold shares and click "buy" to submit the order to the stock exchange.
Evaluate: Regularly assess whether your investment still aligns with your goals. You can sell Barrick Gold shares at any time.
Is it wise to invest in Barrick Gold?
A strong point for investing in Barrick Gold is the company's global presence. The company has operations in multiple countries, which means regional issues won't completely halt the company's production. This makes an investment in Barrick Gold somewhat safer.
The company's mines are estimated to contain 130 million ounces of gold, which allows the company to earn a significant amount of money from gold sales in the coming decades. With the demand for gold still rising, Barrick Gold can always find buyers.
Barrick Gold is also increasingly investing in environmental initiatives, which is necessary after the company received negative attention for non-compliance with environmental regulations in South America. Investing in Barrick Gold stocks can therefore certainly be profitable. Due to the company's sufficient investments in expansions, you can achieve significant capital growth with Barrick Gold.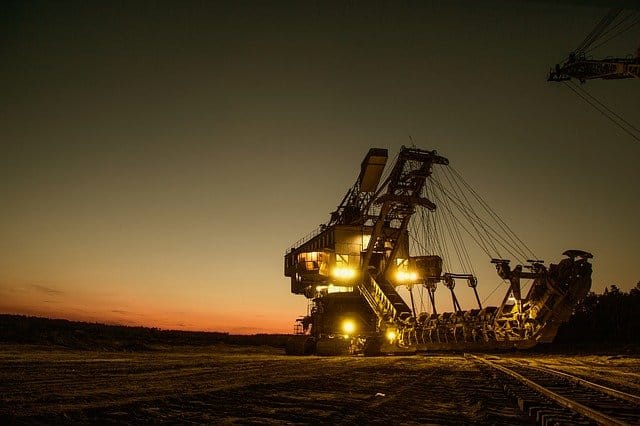 About the company Barrick Gold
The well-known mining company Barrick Gold, which produces both gold and copper, was the largest gold mining company in the world until 2019. It is a company with sixteen operations in thirteen countries. The company's mines are located in Argentina, Australia, Canada, Chile, Peru, the United States, and Zambia.
More than 75% of the gold produced by Barrick Gold comes from North and South America. 90% of the revenue comes from gold, and 10% comes from copper. The company's headquarters is located in Toronto, the capital of the Canadian province of Ontario.
Company history
The company Barrick Gold, founded by Peter Munk, originated from the Barrick Resources Corporation established by Peter Munk. After suffering significant losses in oil and gas, he decided to focus on gold. In 1986, he changed the name of his company to American Resources Corporation to distinguish himself from his South African competitors. In February 1987, he changed the name of his company to Barrick Gold Corporation.
Barrick Gold acquired various companies. In December 2005, the company made a hostile takeover bid of $9.6 billion for the Canadian gold mine Placer Dome. The transaction was completed in December 2006 for a value of $10.6 billion. The 2018 merger of Barrick Gold with Randgold Resources was a $6.5 billion deal.
As an investor, it's wise to keep an eye on such acquisitions. Research whether the acquisitions have a positive effect on the company's performance. If this is the case, it might be wise to buy Barrick Gold stocks.
IPO of Barrick Gold
In February 1987, Barrick Gold went public on the Toronto Stock Exchange. Since the acquisition of Randgold Resources, the company also has a listing on the New York Stock Exchange. Through that acquisition, the company obtained important mines. The company manages to produce gold at one of the lowest prices in the industry.
It is a company with a clear vision for the future and a proven track record. It is an attractive stock when the price of gold rises, but a declining gold price can pose challenges.
Barrick Gold: controversies
Barrick Gold's activities have sparked controversies in various locations. In 2011, the company's private security force in the Porgera mine in Papua New Guinea was accused of group rapes and violence.
In 2014, well over one million litres of cyanide solution leaked into a river in Argentina. During 2016, shareholders filed a lawsuit against Barrick Gold, alleging that the company deliberately misled shareholders about environmental compliance in Argentina and Chile.
These kinds of developments can put pressure on Barrick Gold's share price. As an investor, it is therefore wise to keep a close eye on the latest developments before making an investment.
Should you buy Barrick Gold stocks?
Whether it is wise to buy Barrick Gold shares, ultimately depends on your personal situation. Investing in a company involved in gold can protect you during economically weak times, as the price of gold tends to rise when the economy performs poorly.
However, keep in mind that the stock price of Barrick Gold is not solely dependent on the price of gold. If the company's mines encounter problems, the stock price can come under pressure. Therefore, delve into the numbers and research the situation in the regions where Barrick Gold operates. This prevents you from buying Barrick Gold stocks at the wrong time.
Author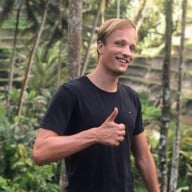 About
When I was 16, I secretly bought my first stock. Since that 'proud moment' I have been managing trading.info for over 10 years. It is my goal to educate people about financial freedom. After my studies business administration and psychology, I decided to put all my time in developing this website. Since I love to travel, I work from all over the world. Click <a href="/about-us/">here</a> to read more about trading.info! Don't hesitate to leave a comment under this article.