How to buy Barrick Gold shares?
If you want to invest indirectly in gold, you can choose to invest in a gold mine company like Barrick Gold. But where can you invest in this Canadian stock, and what do you need to know before you buy Barrick Gold shares?
Do you want to buy Barrick Gold shares? You can directly trade in Barrick Gold stocks with one of these reliable brokers:

| Brokers | Benefits | Register |
| --- | --- | --- |
How to actively invest in Barrick Gold?
Barrick Gold is a stock that lends itself well to active speculation: the share price has therefore over the years fallen and risen considerably. One important factor influencing the share price is the global demand for gold; when the demand increases, the company can earn more from producing gold. At the same time, scandals can depress the development of the share price.
If you want to actively trade in the price of Barrick Gold CFD shares, you can do so at Plus500. Plus500 is a reliable broker where you can open positions on both rising and falling prices. Do you want to try the possibilities with a demo? Then use the button to open an account directly:
What is Barrick Gold's stock price?
Barrick Gold's share price can fluctuate a lot: The chart below shows how the CFD has developed in the past period. Use the buttons to directly open an investment on the company:
Is it wise to invest in Barrick Gold?
A strong point for an investment in Barrick Gold, is the spread of the company around the world. The company has offices in several countries and because of this, regional problems will not cause the company to shut down production completely. This makes an investment in Barrick Gold a little safer.
The company's mines contain an estimated 130 million ounces of gold, which means the company will still be making a lot of money selling gold over the next few decades. Because the demand for gold continues to rise, it is also not difficult to find a market for the sale of all that gold.
Barrick Gold is also investing more and more money in environmental initiatives: this is necessary after the company made negative news due to the non-compliance with regulations in South America. An investment in Barrick Gold can certainly work out well because the company also invests enough in expansions. This makes it possible to achieve capital growth with investments in Barrick Gold.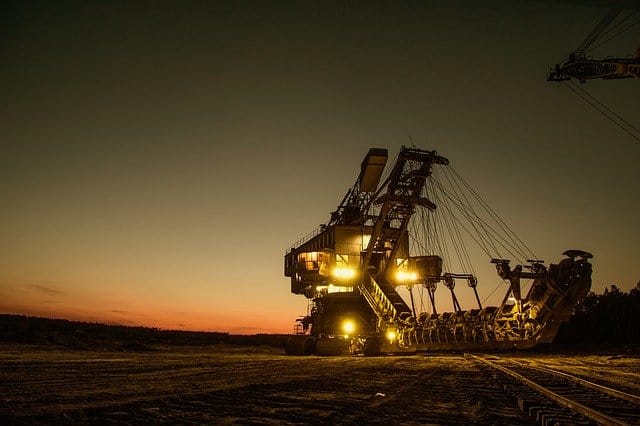 About Barrick Gold, the company
The well-known mining company Barrick Gold, which produces both gold and copper, was the largest gold mining company in the world until 2019. It is a company with sixteen branches in thirteen countries. The company's mines are located in Argentina, Australia, Canada, Chile, Peru, the United States, and Zambia.
More than 75% of the gold produced by Barrick Gold comes from the Americas. 90% of the turnover comes from gold and 10% from copper. The company is headquartered in Toronto, the capital of the Canadian province of Ontario.
History of the company
The Barrick Gold company, which was founded by Peter Munck, stems from the Barrick Resources Corporation founded by Peter Munk. When he suffered big losses in oil and gas, he decided to focus on gold. In 1986, he changed the name of his company to American Resources Corporation. He did this because he wanted to distinguish himself from his South African competitors. In February 1987, the company's name was changed to Barrick Gold Corporation.
Barrick Gold has acquired several companies. In 2005, the company made a hostile $9.6 billion takeover bid for Canadian gold mine Placer Dome. In December 2006, the transaction was completed at a cost of $10.6 billion. Barrick Gold's 2018 merger with Randgold Resource was a $6.5 billion deal.
As an investor, it is smart to keep a close eye on these kinds of acquisitions. Investigate whether the acquisitions will have a positive impact on the company's performance. If this is the case, you may consider buying Barrick Gold shares.
Barrick Gold goes public
In February 1987, Barrick Gold went public and got listed on the Toronto Stock Exchange. Since the acquisition of Randgold Resources, the company is also listed on the New York Stock Exchange. As part of this acquisition, the company acquired important mines. The company manages to produce gold at a price that is one of the lowest in this sector.
It is a company with a clear vision for the future and a proven track record. When the price of gold rises, it is an attractive stock, while a falling gold price can throw a spanner in the works.
Barrick Gold: Controversies
Barrick Gold's activities caused controversy in various places. In 2011, for example, Barrick's private security force at the Porgera mine in Papua New Guinea was allegedly guilty of gang rape and other violent abuses.
In 2014, more than a million liters of cyanide solution disappeared in a river in Argentina after a spill. In 2016, shareholders filed a lawsuit against Barrick Gold alleging that the company had knowingly misled shareholders about compliance with environmental regulations in Argentina and Chile.
Such developments can put pressure on Barrick Gold's share price. Therefore, as an investor it is wise to keep a close eye on the latest developments.
Author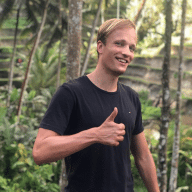 About
When I was 16, I secretly bought my first stock. Since that 'proud moment' I have been managing trading.info for over 10 years. It is my goal to educate people about financial freedom. After my studies business administration and psychology, I decided to put all my time in developing this website. Since I love to travel, I work from all over the world. Click here to read more about trading.info! Don't hesitate to leave a comment under this article.