Bitvavo wallet: how does the Bitvavo wallet work?
At Bitvavo, you have the option to store your crypto's in their online wallet. But what is a wallet and how can you transfer cryptos to your wallet?
What is a wallet?
A wallet stores cryptocurrencies. Every wallet has a unique address: you can use this address to receive cryptocurrencies.
Do you have a wallet with Bitvavo?
At Bitvavo, you have access to multiple wallets. When you buy a crypto currency, you are not obliged to store it on an external wallet. Bitvavo hosts wallets for each crypto currency. This allows you to manage all your cryptocurrencies online.
Where can you find your wallet address?
You can find the address of your Bitvavo wallet by navigating to the crypto currency you want to buy. Then press the deposit button within the crypto.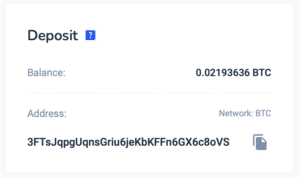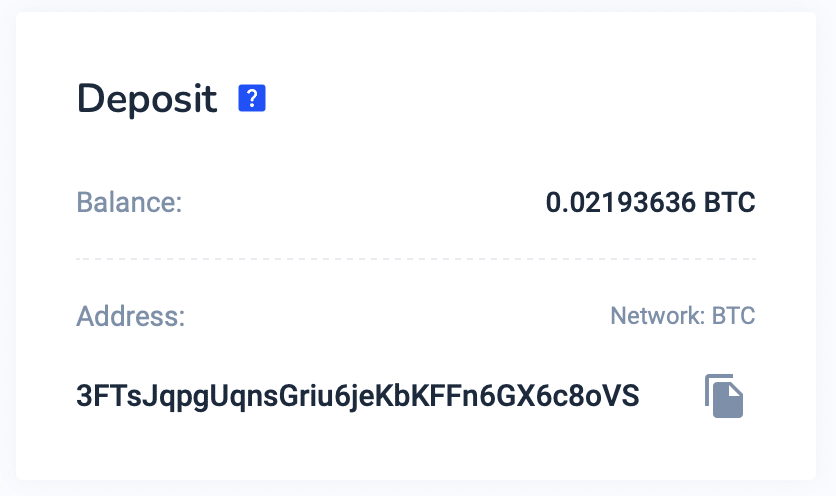 You will then see the address of your wallet. Send your crypto to this address to add it to your online wallet. Note: the wallet address for each crypto currency is different. Therefore always double check the correctness of your wallet.
If you send the crypto to the wrong address, you can lose the entire amount.
Why have my cryptos not arrived in my Bitvavo wallet yet?
In process: the transaction has been sent and is already confirmed at least once within the blockchain network. It may take a few minutes to hours before you see the crypto's within your account.
Inspection: Bitvavo must inspect all transactions to meet the requirements of the Dutch bank. Is the transaction still under inspection? Please contact Bitvavo at

[email protected]

.
Approved: the cryptocurrencies have arrived safely within your Bitvavo wallet.
There are several reasons that can explain why a cryptocurrency does not arrive in your wallet. It is important that you use the correct wallet when you send cryptos to Bitvavo: you cannot send Bitcoins to an Ethereum address.
For some crypto's it is also required to provide an extra description (for example EOS and XRP). Without the required transaction ID, the crypto will not arrive in your wallet.
You also need to pay sufficient fees to the miners for verifying your crypto transaction. If you don't do this, the transaction will not be included in a block and the crypto's will not arrive.
Do you need help with your transaction? Then contact Bitvavo by sending them an email: [email protected].
Make use of a hardware wallet
Bitvavo is doing everything they can to keep your cryptos as safe as possible. In this article you can read about the safety measures they apply.
Still, especially when it comes to large amounts, it may be wise to take matters into your own hands. You can do this by storing your crypto's in a cold wallet. A cold wallet is not connected to the internet, which makes it difficult for hackers to steal your crypto's.
Frequently asked questions
At Bitvavo, you make use of different wallets. For example, your Bitcoins are stored in a different wallet than your Ethereum. Fortunately, as a user, you don't have to worry about this: with one account you can directly access all your cryptos at Bitvavo.
At Bitvavo, you have access to several hosted wallets. You can use those to easily store crypto's: this happens automatically when you buy a crypto. It is also possible to send crypto's to your wallet, or to withdraw them.
A Bitvavo wallet is a place where you store your cryptocurrencies, like the Bitcoin. Bitcoins are actually nothing less than a combination of ones and zeros. A wallet can be either cold or hot. A cold wallet is a hardware wallet and is not connected to the Internet. At Bitvavo, you use a hot wallet, since it's connected to the internet.
Every crypto at Bitvavo has a unique wallet address. Are you curious about the wallet address of the crypto you want to trade? Navigate to the crypto you want to trade and click on deposit.
Author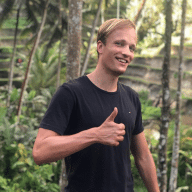 About
When I was 16, I secretly bought my first stock. Since that 'proud moment' I have been managing trading.info for over 10 years. It is my goal to educate people about financial freedom. After my studies business administration and psychology, I decided to put all my time in developing this website. Since I love to travel, I work from all over the world. Click here to read more about trading.info! Don't hesitate to leave a comment under this article.