How to Buy Bitcoin with HSBC Bank in 5 Easy Steps
Would you like to buy Bitcoin with HSBC Bank? This guide will walk you through the steps to buy crypto with HSBC Bank.  We will also provide information on the HSBC bank crypto policy, the risks of crypto trading, and how to buy crypto safely.
How to Buy Bitcoin with HSBC Bank?
HSBC Bank currently does not offer its clients the option to purchase, trade, or retain cryptocurrencies via its online portal or physical bank branches. The only alternative to buying Bitcoin and other Cryptocurrencies with HSBC is through a centralized, regulated cryptocurrency exchange.
Before you can start buying Bitcoin with HSBC Bank, you'll need to connect your crypto account with HSBC Bank. You need to choose from the exchange that HSBC Bank supports to do that.
Here's an overview of some of the top exchanges that you can use to buy crypto with HSBC Bank:
| Brokers | Information | Register |
| --- | --- | --- |
| | Trade in popular cryptos with a free demo & start today. Cryptoasset are highly volatile and unregulated in the UK. No consumer protection. Tax on profits may apply. | |
| | Speculate on increasing & decreasing crypto prices with the CFD provider Plus500 using a demo account. 86% of retail CFD accounts lose money. | |
| | Invest in hundreds of cryptos against low fees. Receive 20% permanent discount over all transactions! | |
Once you've selected an exchange, follow these steps to buy Bitcoin with HSBC Bank:
Open an account with the crypto exchange.
Verify your account by providing the necessary personal information.
Deposit funds into your exchange account using your HSBC Bank account.
Select Bitcoin or another cryptocurrency you want to buy in the exchange's trading software.
Fill in the amount you want to purchase and press the "open position."

HSBC Bank Crypto Policy
HSBC's stance on cryptocurrency has been well-known for its strict and anti-crypto policies. In September 2022, HSBC CEO Noel Quinn said that the bank had no plans to venture into crypto trading or exchanges, citing concerns over the suitability of digital assets for many consumers in the current market. This has led to HSBC's crypto policy being more negative on digital assets than other banks.
In February 2023, HSBC announced they imposed new crypto purchase restrictions. HSBC would no longer allow credit cards to be used for buying digital assets. HSBC's decision was explained in an email to its users, stating that the possible risks associated with crypto investments made it too dangerous to allow such purchases using their credit cards. They also cited the authorities warning against investing in crypto assets as a reason for the ban.
However, HSBC's crypto policy doesn't wholly prohibit its users from investing in digital assets. They are still allowed to do so through legitimate and regulated exchanges.
Seven Risks Associated with Bitcoin Investing and How to Avoid Them
Bitcoin investment is a popular option for many, promising fast and convenient global trading. However, as with any investment, there are risks to consider. Here are the top 10 risks of Bitcoin investing, along with tips on how to avoid them:
Young Technology – Bitcoin is relatively young, so it is difficult to predict how it will evolve. Consider investing a small amount and not risking more than you're willing to lose.
Currency or Investment Opportunity? – While cryptocurrency is an effective online currency exchange, you must consider this investment opportunity cautiously. Invest in small amounts and take small steps.
Limited Use – Bitcoin is not widely accepted as a fair exchange, so only a few online stores and travel companies accept it. Don't rely on Bitcoin for all your transactions.
Little or No Regulation – Bitcoin operates without adequate regulation. While lack of taxation is enticing, it could lead to future problems. Stay aware of the latest rules and legal requirements.
Fraud – The lack of security creates significant risks for investors. Be aware of potential frauds. Research crypto exchanges before investing.
Cybertheft – Cyberattacks are a significant risk for Bitcoin investors. Use secure wallets and exchanges, and keep your private keys safe.
The Volatile and Fluctuating Market – The price of Bitcoin is highly volatile, and it's difficult to predict if you'll get a return on your investment. Avoid massive losses by keeping a vigilant eye on the market and making small investments.
About HSBC Bank
HSBC Bank, officially named The Hongkong and Shanghai Banking Corporation Limited is a leading financial institution providing banking and financial services on a global scale. With its headquarters in London, UK, the bank was established in Hong Kong in 1865 and has since expanded its operations to over 65 countries, servicing approximately 38 million customers worldwide.
As of 2023, HSBC holds total assets valued at USD 2.67 trillion, positioning it as the sixth-largest bank globally. Despite facing legal disputes over money laundering charges and tax evasion allegations recently, HSBC maintains its influential status in the global banking industry.

Final Thoughts: Can You Buy Crypto with HSBC Bank?
While HSBC Bank doesn't offer direct cryptocurrency trading services, it does allow customers to connect their accounts with compatible crypto exchanges to buy Bitcoin and other cryptocurrencies. To buy crypto safely with HSBC Bank, it's essential to choose a reputable and secure exchange, understand the risks associated with cryptocurrency trading, and only invest what you can afford to lose.
Author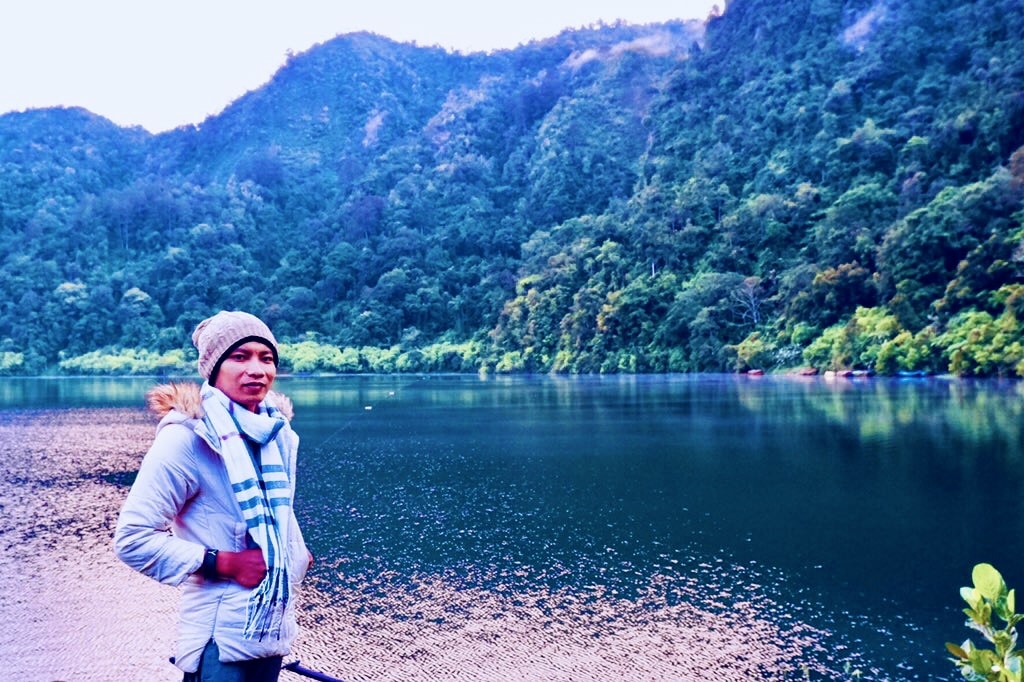 About
Ryan is a passionate writer with love for storytelling. He discovered his passion for writing at a young age and has been honing his skills ever since. Ryan is a sports enthusiast and enjoys following the latest developments in the world of sports. He also has a keen interest in finances and constantly learns about investments and personal finance.