How to Buy Bitcoin with Nordea Bank [2023]: 5 Easy Steps
Are you interested in investing in cryptocurrencies like Bitcoin but need to know how to go about it? If you're a Nordea Bank customer, you're in luck! This article will show you how to buy Bitcoin and other cryptocurrencies with Nordea Bank. Keep reading to discover how to start investing in the crypto market today!
How to Buy Bitcoin with Nordea Bank?
Nordea Bank currently lacks a crypto investment option for its clients. Therefore, you cannot buy, sell or exchange digital currencies through Nordea's platforms. Alternatively, you can use a regulated and licensed third-party provider to engage in cryptocurrency transactions like Bitcoin.
Below is a table outlining the available crypto exchanges that Nordea Bank supports:
| Brokers | Information | Register |
| --- | --- | --- |
| | Trade in popular cryptos with a free demo & start today. Cryptoasset are highly volatile and unregulated in the UK. No consumer protection. Tax on profits may apply. | |
| | Speculate on increasing & decreasing crypto prices with the CFD provider Plus500 using a demo account. 86% of retail CFD accounts lose money. | |
| | Invest in hundreds of cryptos against low fees. Receive 20% permanent discount over all transactions! | |
You must transfer funds from your Nordea account to a licensed third-party cryptocurrency exchange to purchase cryptocurrency through Nordea Bank. It is important to remember that Nordea does not provide direct cryptocurrency trading services, so utilizing a reputable and licensed exchange conforming to local regulations is essential.
Once you've selected a crypto exchange, follow these steps to buy Bitcoin with Nordea Bank:
Open an account with the crypto exchange.
Verify your identity by providing the necessary verification documents.
Deposit funds into your account using Nordea Bank as the funding source.
Select Bitcoin or the cryptocurrency of your choice in the trading software.
Fill in the amount you want to buy and press "open position."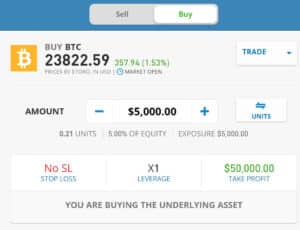 What is Nordea Bank's crypto policy?
Nordea Bank has not yet released an official policy regarding its approach to handling cryptocurrency. However, the bank has been involved in controversial actions against the emerging industry. In 2019, the bank's Denmark subsidiary was accused of exceeding its management authority by forbidding its employees from making private cryptocurrency investments.
More recently, Nordea's Head of Emerging Technologies, Ville Sointu, warned investors about the risks associated with investing or trading cryptocurrencies in an internal interview. In the September 2021 edition of the bank's 'Nordea On My Mind' report, Sointu advised potential crypto investors to conduct their due diligence with "extreme prejudice."
Despite its negative stand towards cryptocurrency investments, Nordea Bank does not restrict funds transfer to regulated cryptocurrency investment platforms.
What are the Risks of Buying Crypto with Nordea Bank?
While buying cryptocurrencies with Nordea Bank can be a lucrative investment opportunity, it is essential to know the potential risks. Some critical risks associated with buying crypto with Nordea Bank include the following:
Volatility: Cryptocurrencies are highly volatile, and their value can fluctuate rapidly within a short period. This volatility makes it challenging to predict the price movements of cryptocurrencies and can result in significant financial losses for investors.
Regulatory Uncertainty: Cryptocurrencies are still a relatively new and unregulated asset class. Governments and financial regulators worldwide are still grappling with how to regulate cryptocurrencies, which can result in a lack of regulatory clarity and uncertainty for investors.
Security Risks: Cryptocurrencies are highly vulnerable to hacking and cyber-attacks. Investors must take appropriate security measures to protect their cryptocurrencies from theft or fraud.
Lack of Liquidity: Cryptocurrency markets are less liquid than traditional financial markets. This lack of liquidity can make it challenging to sell your cryptocurrencies quickly, especially during market volatility.
Operational Risks: Cryptocurrency exchanges may face operational risks, such as technical glitches or server downtime, which can prevent investors from buying or selling their cryptocurrencies.
Considering these risks before investing in cryptocurrencies with Nordea Bank is crucial. We also recommended conducting thorough research and seeking advice from financial professionals to make informed investment decisions.
Minimizing the Risks: How to Buy Crypto Safely with Nordea Bank
When investing in cryptocurrency, taking appropriate precautions to mitigate the risks associated with this highly volatile market is crucial. Without a regulatory framework in place, these risks can be compounded.
To help ensure the safety of your investments and personal information, we recommend you follow these essential guidelines:
Research: Conduct comprehensive research on the coin or token before investing in cryptocurrency.
Choose a reputable exchange: Use a reputable and secure exchange when purchasing cryptocurrency through Nordea Bank.
Secure wallet: Consider transferring your cryptocurrency to a secure wallet you control after purchasing through Nordea Bank. This will provide an additional layer of security against potential hacks or theft.
Strong password: Create a solid and unique combination of letters, numbers, and symbols for your Nordea Bank account password and the password for your cryptocurrency exchange.
Two-factor authentication: Enable two-factor authentication on your Nordea Bank account and the exchange you are using. This will provide an extra layer of security for your ccrypto holdings.
Risk assessment: Cryptocurrencies are highly volatile, and their value can fluctuate dramatically over short periods. Therefore, it is essential to understand the risks involved and only invest an amount you can afford to lose.
By adhering to these guidelines, you can confidently invest in cryptocurrency while taking the necessary precautions to secure your investments.
About Nordea Bank
Nordea, a financial services group headquartered in Helsinki, Finland, operates in Northern Europe. They derived the bank's name from a combination of "Nordic" and "idea." It was formed through mergers and acquisitions between 1997 and 2001, involving Swedish, Finnish, Norwegian, and Danish banks such as Nordbanken, Unidanmark, Merita Bank, and Christiania Bank og Kreditkasse.
Nordea's primary market is the Nordic countries, where it serves 9.3 million private customers and 530,000 active corporate customers, including 2,650 large corporations and institutions. They distributed the bank's credit portfolio across Denmark, Finland, Norway, and Sweden.
Nordea has four business areas: Business Banking, Personal Banking, Large Corporates & Institutions, and Asset & Wealth Management. The bank's assets under management totaled €411 billion as of December 2021. Nasdaq Nordic exchanges listed Nordea in Copenhagen, Helsinki, and Stockholm; its ADR is listed in the United States.

Final Thoughts: Buying Crypto with Nordea Bank
In conclusion, buying Bitcoin with Nordea Bank is a relatively simple process that involves connecting your crypto account with a supported exchange and following a few steps to complete the transaction. While Nordea Bank has a cautious approach to cryptocurrency, it does allow customers to use their accounts.
Author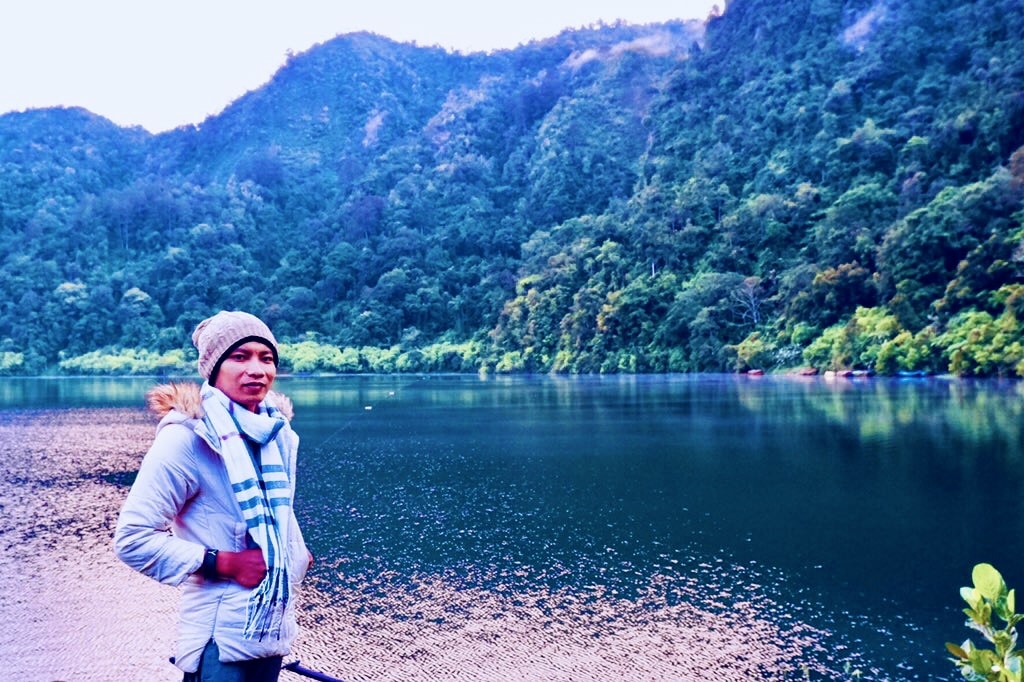 About
Ryan is a passionate writer with love for storytelling. He discovered his passion for writing at a young age and has been honing his skills ever since. Ryan is a sports enthusiast and enjoys following the latest developments in the world of sports. He also has a keen interest in finances and constantly learns about investments and personal finance.