How can you make a profit from buying oil barrels?
The oil price moves a lot under the influence of supply and demand. This makes it a potentially attractive investment. Especially in the short term, you can make a lot of profit by buying oil barrels; of course, you can also lose a lot of money when things go wrong. In this article, we will look at how you can buy oil, and we will discuss the factors that influence the price of oil.
How can you trade the price of oil?
When you want to speculate on the price of oil, Plus500 is a good option. This is a professional broker where you can invest money in falling and rising markets. This can be done from as little as $100: making it possible for everyone to get good results buying and selling CFD oil barrels. In doing so, it is important to remember that as well as making a profit, you can also make a loss. At Plus500 you can start trading for free with a demo or with a deposit as low as $100.
Use the button below to immediately open an account at Plus500:
Before you start trading oil
Before you enthusiastically start buying and selling hundreds of barrels of oil, it is important to establish some basic elements of investing. The first thing you should always do is establish the general trend. Check in which direction the price is moving most of the time; if the price has been falling for a year, the chances are slim that it will suddenly rise tomorrow. Therefore, be a sheep, follow the herd, and you will increase your chances of profit.
When buying oil, it is important to cut off any losses as quickly as possible. Do not wait endlessly until you are in the minus: limit your losses and maximize your profits. You do this by selecting a logical moment in advance at which you will get out. This can for instance be a nice round number at which you have lost X number of percentages: this way you avoid losing all your money on one oil investment.

Other ways to trade oil
If you do not want to speculate directly on the price of oil, you can also make a profit by investing in oil shares and by investing in investment funds. In this part of the article we will briefly discuss how this works.
If you do not want to invest in commodities, but still want to benefit from a rising oil price, you can consider investing in oil stocks. Oil shares are shares of companies that are active in the oil industry. Think for instance of a company like Shell or BP.
A good party where you can buy CFD oil shares is eToro. Use the button below to immediately open an account at eToro:
Investing in a fund
You can also choose to trade in oil barrels by buying a stake in an ETF. An ETF is a fund that is traded on the stock exchange and tries to follow a certain index. Some examples of ETFs that deal in oil trading are:
iShares Oil & Gas Exploration & Production UCITS USD (Acc) (EUR) | IS0D
Xtrackers Stoxx Europe 600 Oil & Gas Swap UCITS 1C (EUR) | XSER
Lyxor Index Fund – Lyxor Stoxx Europe 600 Oil & Gas UCITS Acc | OIL
Invesco STOXX Europe 600 Optimised Oil & Gas UCITS | SC0V
A good and reliable broker for buying oil ETFs is DEGIRO. At DEGIRO you pay no purchase costs on funds that are included in the core selection. Use the button below to open an account at DEGIRO:
Factors influencing the oil price
Of course, you make the most profit from buying oil by entering at the right time. Therefore, let's look at what factors influence the price of oil the most.
The world economy
Demand determines the price of a security. So, the demand for oil also determines the price of oil. When the world economy is performing badly, the demand for oil usually drops. This is because overall production falls and therefore less oil is used.
It is also important to look at the economic situation in new economies. The great rise of China, for example, will certainly influence the price of oil in the future.
Economic crises often put pressure on oil prices. You saw this, for example, during the corona crisis: the price of oil even fell below $0 per barrel. This situation was temporary, however, and the oil price rose above $50 again a year later. By cleverly capitalizing on these fluctuations, you can make a nice profit with oil barrels.
OPEC
OPEC or the Organization of the Petroleum Exporting Countries has several members who together export oil. The member countries form a cartel in which price agreements are made and export quantities are determined. OPEC's decisions regarding the production have a direct influence on the current price of oil.
In fact, when production is increased, the price of oil will fall with equal demand. Therefore, when you want to buy oil barrels, don't forget to examine the supply side as well.
US dollar
When you go to buy oil, the dollar plays an important role. This is because the price of oil is expressed in dollars. When the value of the pound rises at the same oil price, you can, for example, buy more oil for the same amount of pounds. When you use a currency different from the dollar, the value of the dollar compared to your currency has a strong impact on the price you pay for an oil barrel.
Conflicts
Conflicts, especially in oil-producing countries, also drive up prices. If civil wars break out in a large oil-producing country, this can push up the price of oil by endangering production. Therefore, keep a close eye on the international political situation.
The oil supply
On the other hand, new oil stocks can bring the price down again. Oil is finite: when the commodity is almost depleted, the price will increase significantly. However, if a huge new discovery is suddenly made, this can push the price down as the supply increases again.
Speculation on the price of oil
Finally, speculation plays a major role when it comes to the price of oil. The market for speculation has grown and speculators play a major role in the formation of the current oil price. It is therefore no longer always about supply and demand or actual use; no, it is often about the general feeling that investors have about the oil.
A big profit possible with oil?
Is it possible to make a big profit from oil trading? The answer is a resounding yes! By buying or selling oil at the right moment, you can make large amounts of money in a short time. At the same time, any profit can just as easily turn into a loss. Therefore, manage your risks wisely and only invest money in commodities such as oil when you can afford to lose it.
Before you start, it is a good idea to practise with a demo. This way you can try out different strategies and test which way of investing suits you best. Use the button below to open a demo with a broker:
How to trade oil profitably?
Before you start buying and selling oil, it is wise to study which factors influence the oil price. When you have a good understanding of how the price of oil is established, you can better respond to the latest developments. The news having a strong influence may be clear: in 2008, the oil price rose to more than 140 dollars per barrel to temporarily fall below 0 dollars in 2020!
It is also important to recognize the players in the oil market. Most trading in the oil market is done by professional traders and hedgers, so the market reacts less emotionally than the market for growth stocks or precious metals. When stronger movements occur, more retail investors step in, increasing unpredictability.
Choice between Brent & WTI oil
When you go to buy oil drums, you can choose between two types of oil:
WTI: oil from America
Brent: from the North Atlantic region
You would think that these types of oil should always have almost the same price. However, this is not the case, as they relate to different regions. For example, in 2010 you saw WTI oil fall (call it US oil) because supply increased too much while Brent supply fell. As a result, you saw Brent oil become a lot more expensive than WTI.
Therefore, keep a close eye on whether both types of oil are setting similar prices. In this way, you increase the chance of profitability on your investments.
Make a plan
If you want to invest profitably in oil, you will have to draw up a good plan. Determine when you will buy oil barrels and immediately draw up your exit strategy as well. By doing this at the start of your investment position, you prevent strong emotions from making an unwise decision.
Also, always invest only with money you can afford to lose. That way, you avoid losing a lot of money by having to sell oil drums to repair your washing machine.
Author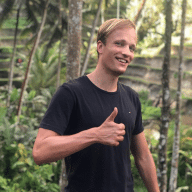 About
When I was 16, I secretly bought my first stock. Since that 'proud moment' I have been managing trading.info for over 10 years. It is my goal to educate people about financial freedom. After my studies business administration and psychology, I decided to put all my time in developing this website. Since I love to travel, I work from all over the world. Click here to read more about trading.info! Don't hesitate to leave a comment under this article.