Trading hours of the Canadian stock exchange (2023)
What are the opening hours of the Toronto Stock Exchange? And on which days does the stock market close? In this article, you will find all the information you need!
Tip: Do you want to try investing in Canada? Open a free demo account with eToro:
What are the opening hours of the Canadian Stock exchange?
You can invest in shares on the Canadian stock exchange during opening hours. Below, you can see when the Canadian stock exchange opens:
The Canadian stock exchange is open from 9:30 to16:00 local time.
The Canadian stock exchange is open from ##T|14:30## to ##T|21:00## local time.
Investing on the Canadian stock exchange is therefore perfect for any investor who likes to trade late in the afternoon. Like other stock exchanges, you cannot invest in the TSX on weekends. But on which special days is Canada's stock exchange actually closed?

On which days is the Canadian stock exchange closed in 2023?
Most of the weekdays, the stock exchanges are operational. The government can sometimes decide to close the stock exchange temporarily. This happens, for example, when the stock markets crash very sharply. In addition, there are also special public holidays every year on which the stock exchange closes. In Canada, the stock exchange closes on the following days:
| Date | Bank holiday |
| --- | --- |
| January 2 | New Year's Day |
| February 20 | Family Day |
| April 7 | Good Friday |
| May 22 | Victoria Day |
| July 3 | Canada Day |
| August 7 | Civic Day |
| May 3 | Constitution Day |
| September 4 | Labor Day |
| October 9 | Thanksgiving Day |
| December 25 & 26 | Christmas |
Canada is right next to America. The American holidays (Marthin Luther King Jr. Day, Memorial Day, Independence Day and Thanksgiving Day) can therefore influence the stock exchanges in Canada. This is especially the case with investments in the US dollar.
S&P/TSX Composite Index trading hours
Canada also has an index that tracks general economic developments in the country. This index is also called the S&P/TSX Composite Index. The index tracks 250 of the approximately 1500 shares listed on the Toronto Stock Exchange. This index gives a good picture of the economic situation within the country.
But what are the exact opening hours of the TSX or Toronto Stock Exchange index? The opening hours correspond to those of the Canadian Stock Exchange. This means you can trade shares in the S&P/TSX Composite Index from 9:30 to 16:00 local time or from ##T|14:30## to ##T|21:00##.
Where can you invest in the Canadian stock exchange?
Do you have confidence in the Canadian stock market? Then you can decide to buy Canadian stocks yourself. Below, you can see an overview of the best brokers you can use to buy and sell Canadian shares:

| Brokers | Benefits | Register |
| --- | --- | --- |
| | Buy without commissions. Your capital is at risk. Other fees may apply. | |
| | Speculate with CFD's on increasing & decreasing prices of ! 82% of retail CFD accounts lose money. | |
| | Benefit from low fees, an innovative platform & high security! | |
| | Speculate on price increases and decreases of with a free demo! | |
Do you want to read in detail how you can invest in Canada? Then read this article!
Background information Canadian stock exchange
The Toronto Stock Exchange (TSX) is the third-largest stock exchange in North America and the sixth-largest in the world. The Canadian stock market is therefore a major player.
Shares on the Canadian stock exchange are traded in Canadian dollars (CAD). Keep in mind that your investment may decrease in value when your currency strengthens in relation to the Canadian dollar.
The Canadian stock exchange is located in Toronto, which is the capital of Canada. You can visit the stock exchange website here. The full address details are:
130 King St W,
Toronto, ON M5X 1J2, Canada
You can also reach the stock exchange via [email protected] or +1 888-873-8392.
Author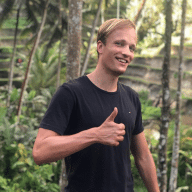 About
When I was 16, I secretly bought my first stock. Since that 'proud moment' I have been managing trading.info for over 10 years. It is my goal to educate people about financial freedom. After my studies business administration and psychology, I decided to put all my time in developing this website. Since I love to travel, I work from all over the world. Click here to read more about trading.info! Don't hesitate to leave a comment under this article.