How to buy Carrefour shares (2023)? – invest in Carrefour
Do you want to invest in Carrefour shares? In this article, you can read how to invest in Carrefour stocks. You can also examine the latest stock price of Carrefour here.
An investment in a chain like Carrefour can be interesting. One major advantage of supermarkets is that people always need to eat, even during economic downturns. As a result, stock prices often don't decrease as much during an economic crisis. However, even when buying Carrefour shares, it is important to analyze the strengths and weaknesses of the stock.
This table shows you which brokers you can use to buy Carrefour shares:
| Brokers | Benefits | Register |
| --- | --- | --- |
| | Buy Carrefour without commissions. Your capital is at risk. Other fees may apply. | |
| | Speculate with CFD's on increasing & decreasing prices of Carrefour! 82% of retail CFD accounts lose money. | |
| | Benefit from low fees, an innovative platform & high security! | |
| | Speculate on price increases and decreases of Carrefour with a free demo! | |
What is the current stock price of Carrefour?
Are you curious about the price of Carrefour shares? In the graph below, you can immediately see how the price of Carrefour shares has developed over time. You can also open a position with the buttons.
Company data of Carrefour
Below, you can see the most essential company data of Carrefour.
Stock prices of Carrefour over the last 5 days
In the table below, you can see the stock prices of Carrefour from the last 5 days:
Diversification: Carrefour offers a diverse range of products and services. In addition to groceries, Carrefour also sells electronic products and clothing.
Internationally active: Carrefour is active in more than 30 countries, which allows problems in one region to be offset by good results in another region.
Sustainability: Carrefour increasingly emphasizes sustainability, which is good for the company's reputation.
Innovation: Carrefour explores new technologies that can contribute to the company's results.
What are the risks of investing in Carrefour stocks?
Dependent on the European market: Carrefour depends on the European market for its revenue. When the economy in Europe struggles, the profitability of the company can be affected.
Competition: Carrefour faces strong competition. If competitors manage to take market share, the profitability of the company can decrease.
Cybersecurity: Carrefour increasingly faces attacks on its systems, which is a risk to the profitability of the company.
Labor risks: Carrefour is pressured to pay and treat its staff better. When labour costs increase, the profitability of the company can be impacted.
How to invest in Carrefour stocks?
You need an account with a stockbroker to invest in Carrefour shares. You can open an account with a stockbroker within a few minutes. However, you will need to activate the account by uploading a copy of your passport and address.
Once your account is activated, you can immediately invest in Carrefour shares. Select the Carrefour stock within the software and then choose between one of the following orders:
Market order: You buy the shares directly at the current price.
Limit order: You buy the shares at a fixed price.
Kindly note that it may take a few seconds for the order to be executed. You can sell the Carrefour shares at any time you want.
About the company Carrefour
Carrefour, based in France, is mainly engaged in retail. The French name of the company means "crossroads". This company operates a network of hypermarkets, supermarkets, convenience stores, self-service wholesalers, and hard discount stores. The company also offers e-commerce services.
As Carrefour operates different types of stores and owns various brand names, investing in the company can be appealing. When you buy Carrefour shares, you become a co-owner of all these businesses.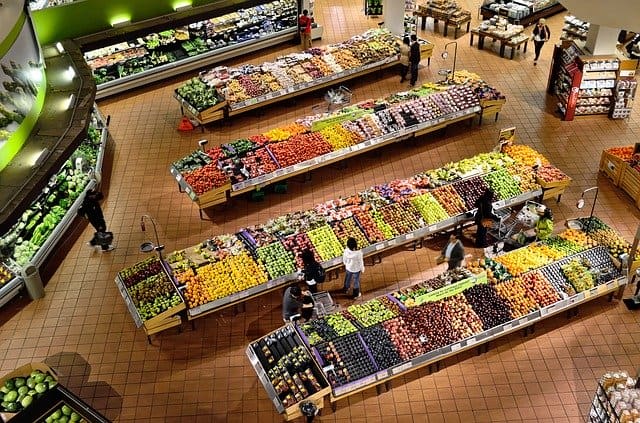 Carrefour is number 1 and number 2
Carrefour is active in more than 30 countries. As a large retailer, Carrefour is number 1 in Europe and number 2 worldwide. The majority of its revenue is generated in France (46.9%). The rest of the revenue is generated in Europe (27.7%), Latin America (18.2%), and Asia (7.2%). This diversification makes Carrefour a more interesting investment.
Because Carrefour is not only active in Europe, the risks are diversified. Although the bulk of the revenue is generated in Europe, new emerging markets may lead to further growth in the future. This can be a good reason to invest in Carrefour by buying shares.
History of Carrefour
The Carrefour group was founded in 1958. The three French founders attended some seminars on retail in the United States. In 1960, the first convenience store was opened in Annecy, France. This first store was located near a crossroads.
The first (European) hypermarket was opened in 1963 in Sainte-Genevíève-des-Bois. A hypermarket is a department store and a large supermarket in one.
In April 1976, Carrefour started with produits libres. Carrefour sold 50 groceries such as oil, pasta, and cookies in unmarked packages. The price of these brandless groceries is much lower, which makes it an attractive option for price-conscious consumers.
In 1989, Carrefour merged with Promodès, a company known at the time under the name Continent. This group of French retailers was one of the main competitors in the French market.
Today, Carrefour focuses on measures for better food. For example, the company focuses on reducing food waste and developing organic products. Do you think these socially responsible business strategies can contribute to achieving better results? Then it may be interesting to buy Carrefour shares.
Should you buy Carrefour stocks?
Whether it is interesting to buy Carrefour shares largely depends on your personal financial situation. Determine whether you believe that Carrefour can continue to grow and compare the company with the competition. This allows you to determine whether it is a good time to buy Carrefour shares.
Carrefour operates in a market with a high degree of competition, which means the supermarket must constantly innovate. However, it is a strong point that Carrefour is active in multiple countries, which lowers the region-specific risk. Only buy Carrefour shares after conducting a thorough analysis!
Author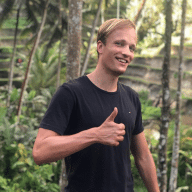 About
When I was 16, I secretly bought my first stock. Since that 'proud moment' I have been managing trading.info for over 10 years. It is my goal to educate people about financial freedom. After my studies business administration and psychology, I decided to put all my time in developing this website. Since I love to travel, I work from all over the world. Click here to read more about trading.info! Don't hesitate to leave a comment under this article.