How to buy Caterpillar shares (2023) – invest in Caterpillar
The American company Caterpillar builds heavy machinery for mining and construction. Do you want to buy Caterpillar shares? In this article, you can learn how to invest in Caterpillar stocks and examine the latest stock price.
If you have confidence in the future of Caterpillar, you can decide to buy shares. It is wise to time your investment well. For example, during a crisis, it may still be attractive to buy the stocks after the price has dropped sufficiently. You can buy Caterpillar shares through one of the brokers listed below:
| Brokers | Benefits | Register |
| --- | --- | --- |
| | Buy Caterpillar without commissions. Your capital is at risk. Other fees may apply. | |
| | Speculate with CFD's on increasing & decreasing prices of Caterpillar! 82% of retail CFD accounts lose money. | |
| | Benefit from low fees, an innovative platform & high security! | |
| | Speculate on price increases and decreases of Caterpillar with a free demo! | |
What is the current stock price of Caterpillar?
If you want to know the current stock price of Caterpillar, you are in the right place on this page. Below, you can see the graph of Caterpillar stocks. You can open a position directly using the buttons.
Company information of Caterpillar
Below, you can find the key company information of Caterpillar.
Before deciding whether to buy or sell Caterpillar shares, it is important to analyse the stock thoroughly. In the overview below, you can see how Caterpillar has performed over the past period.
Stock prices of Caterpillar over the last 5 days
In the table below, you can see the stock prices of Caterpillar for the last 5 days:
What does the stock price of Caterpillar do in 2023?
Are you curious about what analysts predict Caterpillar will do in 2023 and the following years? We have combined analysts' predictions using data from Alpha Vantage. Remember that this figure is only a forecast of the price movement of Caterpillar and may not come true.
Why can it be interesting to invest in Caterpillar stocks?
Strong brand: Caterpillar is known for its mining and construction equipment.
Global presence: Caterpillar operates in more than 200 countries, and mining equipment is particularly popular in emerging economies.
Technological improvements: Caterpillar has recently introduced new construction equipment that consumes less fuel. Sustainability is increasingly important, and such improvements can have a positive impact on the company.
Economic situation: When the economy is not performing well, the demand for commodities decreases. Mining companies then postpone the purchase of new equipment.
Competition: Caterpillar must stay ahead of the competition. Therefore, compare Caterpillar with its competitors before buying the shares.
External factors: Rising costs and political pressures can put pressure on Caterpillar's financial performance.
Who are Caterpillar's biggest competitors?
Deere & Company
Komatsu
Hitachi Construction Machinery
Hyundai Heavy Industries
Liebherr
Step 1: Determine your strategy
Before buying Caterpillar shares, you need to go through a few steps. First, you need to establish a solid strategy. Decide at what price you want to buy the stock and when you would like to sell it. You should also consider how the stock fits into your overall portfolio. Caterpillar is a cyclical stock which is heavily influenced by economic developments. If you would like to build a stable portfolio, consider buying stocks that are less cyclical as well.
Step 2: Open an account with a broker
Before placing your order, you have to open an account with a broker. A good broker should be reliable and cost-effective. You don't want your broker to steal your money or manipulate stock prices. In our broker overview, you can see which brokers are available:
Once you open a brokerage account, you can open an investment position in Caterpillar stocks. You can do this by placing a market order or a limit order. With a market order, you open the investment at the current market price. With a limit order, you set a price at which you buy the stock.
It is often advisable to use a stop loss. With a stop loss, you automatically close the investment at a specific loss. You can also use a take profit, which automatically closes the position at a certain profit.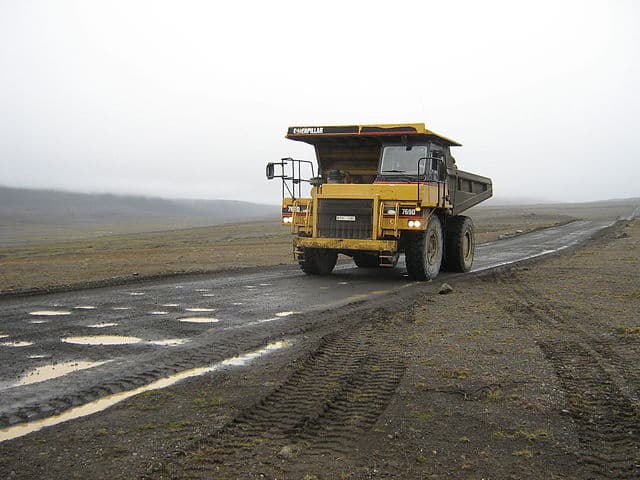 What does Caterpillar do?
Caterpillar is one of the largest producers of heavy machinery used in various sectors. In addition to manufacturing equipment, Caterpillar also produces diesel and gas engines capable of delivering high power, as well as industrial gas turbines. Furthermore, Caterpillar supports its customers with financial products and insurance. The headquarters of this leading manufacturer of construction machinery is located in Deerfield, Illinois.
The origin of Caterpillar
In 1925, the California-based company Caterpillar Tractor Company was formed through a merger between the Holt Manufacturing Company and the C.L. Tractor Company. After a reorganization in 1986, the company became a Delaware corporation and adopted its current name, Caterpillar Inc. You can recognize machines produced by Caterpillar by their distinctive "Caterpillar Yellow" colour and the "CAT" logo.
Market monopoly
Several decades ago, Caterpillar almost had a monopoly in the world of construction materials and equipment. After World War II, countries needed to be rebuilt, and the multinational companies played a significant role in that reconstruction. This allowed the company to establish a strong market position, which it has never really relinquished despite the power of other players in the market.
Expansion in emerging economies
After World War II, Caterpillar built factories in Russia, China, Brazil, and India.
In the Russian city of Tosno, Caterpillar built its first Russian factory in just sixteen months. The production of machine components began in the factory in 2000.
In the People's Republic of China, Caterpillar built the Caterpillar Suzhou factory for $125 million. This factory produces medium-sized wheel loaders and motor graders intended for the Asian market.
Caterpillar has been producing equipment in Brazil since 1960. In 2010, the company announced the construction of a new factory in Brazil for the production of backhoe loaders and small wheel loaders.
In India, Caterpillar has three facilities that produce machines, engines, and generator sets.
If you want to invest in Caterpillar, it's wise to keep an eye on such expansions. When the emerging markets where Caterpillar operates perform well, the company's profitability can further increase. It may then be attractive to buy more Caterpillar shares.
There is no objective answer to whether you should invest in Caterpillar shares right now. It is favourable that the company has built a strong position in emerging economies. Particularly within these economies, the demand for construction and mining equipment is expected to increase. When you consider buying Caterpillar shares, don't forget to analyse the competition as well. And remember, investing always comes with risks!
Author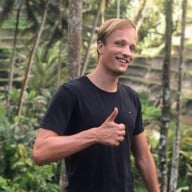 About
When I was 16, I secretly bought my first stock. Since that 'proud moment' I have been managing trading.info for over 10 years. It is my goal to educate people about financial freedom. After my studies business administration and psychology, I decided to put all my time in developing this website. Since I love to travel, I work from all over the world. Click <a href="/about-us/">here</a> to read more about trading.info! Don't hesitate to leave a comment under this article.