How to buy Colruyt shares?
Colruyt is a well-known Belgian supermarket chain that is more and  more active in other countries. They are known for their low cost and efficient operations. Do you also want to invest in Colruyt by buying shares? In this article you can read how to do this! You can also find the last stock price of Colruyt on this page.
Do you want to buy Colruyt shares? You can directly trade in Colruyt stocks with one of these reliable brokers:

| Brokers | Benefits | Register |
| --- | --- | --- |
During economically bad times, you often see stocks decline in value. However, this does not have to be the case with Colruyt. During the corona crisis the share actually increased in value while the stock markets were crashing. People are less likely to go out to eat and therefore need more groceries. Colruyt's share is quite countercyclical and can perform even better during economically bad times.
By actively speculating on the share price, you can achieve a good return on both price increases and price falls. You can do this by using CFDs. With a CFD, you can also open a short position to speculate on  a decreasing price! At Plus500 you can speculate in CFDs on Colruyt shares. Use the button below to open a free demo account at Colruyt:
What is Colruyt's stock price?
Are you curious how the CFD share Colruyt performs? Then check out the chart below! Use the buttons to effortlessly open a trading position on the stock.
About Colruyt, the company
The Colruyt Group started in 1928 as a small company. That year baker's son Franz Colruyt decided to start a wholesale business in colonial goods in Lembeck. With items such as salt, sugar, and coffee, he catered to costumers in Brussels.
This family business from Lembeck, Flemish, Brabant grew and now contains several companies. The company is therefore called the Colruyt Group. What does the company have to offer? Various Retail formulas, products of their brand, and all kinds of activities. Colruyt's headquarters are located in Halle.

Active in three countries
The supermarket chain Colruyt focuses mainly on families with children. This discounter is known in Belgium as the supermarket with the lowest price guarantee. In 1979, the company went public.  Since the IPO, the company has grown considerably, and the company has also become active in other countries. In 1997, the company was introduced in France and in 2008 a branch was opened in Luxembourg.
Modest shops
Colruyt is known for its no-nonsense approach, which allows the costs to be reduced as much as possible. In the soberly decorated shops, you will find no decoration and no music is played. There is a fresh market in the form of a large, refrigerated space. In that space you will find milk products, fruits, vegetables, and delicacies. Frozen products are found in frozen food cases.
From punch card to barcode reader
Colruyt was the first store to use punch cards and computers in 1965. The punch cards were collected by the customers while shopping. The punch cards collected by the customers were processed by the cashiers.
Why was the punch card useful? These cards were useful for the provisioning of the shops and stock management. In 1985, the company was also the first to make the switch to full scanning. This is the optical scanning of the barcode on the packaging with a handheld scanner.
The company's many activities
Colruyt is not only a food retailer with shops, web shops, and services for individuals. It is also a wholesaler with web shops and services for companies.
Since 2000 Colruyt has the collection service Collect & Go. With a computer or smartphone, customers can reserve their order. The next day they can pick up their order at one of the 200 Collect & Go pick-up points connected to a Colruyt store. Since 2011, customers have been able to send their grocery lists and reserve products using a smartphone app.
This type of innovation can attract more customers to Colruyt supermarkets. This can therefore be a good reason to buy Colruyt shares.
Experiment with automatic recognition of fruit and vegetables
In 2019, Colruyt became the first supermarket chain to test the automatic recognition of fruit and vegetables. A camera developed in collaboration with the company Robivision was hung above a  scale in a Colruyt store in Kortrijk. What happens if a customer puts fruit or vegetables in this scale at the checkout? That camera immediately determines which product it is. This new technology can save time and increase efficiency at the till.
Author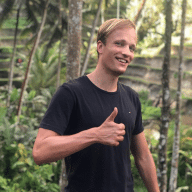 About
When I was 16, I secretly bought my first stock. Since that 'proud moment' I have been managing trading.info for over 10 years. It is my goal to educate people about financial freedom. After my studies business administration and psychology, I decided to put all my time in developing this website. Since I love to travel, I work from all over the world. Click here to read more about trading.info! Don't hesitate to leave a comment under this article.