How to buy Colruyt shares (2023) – invest in Colruyt
Colruyt is a well-known Belgian supermarket chain that expands its operations in other countries. They are known for their low costs and efficient business operations. Do you want to invest in Colruyt by buying shares? In this article, you will discover how to buy Colruyt stocks, and you can find the latest stock price of Colruyt.
Colruyt makes interesting investments: for example, they have become a major shareholder in the data specialist Daltix. With this data, they hope to gather more information about consumer behaviour to achieve better results. However, there are also risks associated with investing in Colruyt stocks: competitors such as Jumbo and Ahold open new branches in the country, which immediately puts pressure on the share price.
Do you think Colruyt will be able to maintain a large market share? Then it may be appealing to invest in the company by buying Colruyt shares. You can directly buy Colruyt stocks through one of these reliable brokers:
| Brokers | Benefits | Register |
| --- | --- | --- |
| | Buy Colruyt without commissions. Your capital is at risk. Other fees may apply. | |
| | Speculate with CFD's on increasing & decreasing prices of Colruyt! 82% of retail CFD accounts lose money. | |
| | Benefit from low fees, an innovative platform & high security! | |
| | Speculate on price increases and decreases of Colruyt with a free demo! | |
What is the stock price of Colruyt?
Are you curious about the performance of Colruyt shares? Then have a look at the graph below! With the buttons, you can easily open an investment position on the share.
Company information of Colruyt
Below you will find the key company information of Colruyt.
Stock prices of Colruyt over the last 5 days
In the table below, you can see the stock prices of Colruyt for the last 5 days:
Why can it be interesting to invest in Colruyt stocks?
Strong brand: Colruyt is one of the most well-known supermarket chains in Belgium, which allows it to charge higher prices than some competitors.
Strong financial performance: Colruyt consistently delivers solid financial results and also distributes a large part of the profit as dividends.
Sustainability: Colruyt focuses on reducing its environmental impact and improving conditions for its employees. This makes Colruyt an attractive option for investors who value working conditions.
Competition: Colruyt competes with international and national supermarkets, which forces it to adjust its prices regularly.
Currency risk: Colruyt earns profits in euros, which means fluctuations in the value of the euro affect the company's financial results.
Political situation: If taxes are increased or regulations become stricter, it may become more challenging for Colruyt to make a profit.
Who are the biggest competitors of Colruyt?
Step 2: Take the time to activate your investment account
Step 3: Deposit enough money into your investment account to buy Colruyt shares
Step 4: Select the Colruyt stock within your investment account
Step 5: Enter the amount you want to invest in Colruyt shares
About the company Colruyt
The Colruyt Group started in 1928 as a small company. In that year, Franz Colruyt, the son of a baker, decided to start a wholesale business in colonial goods in Lembeck. He supplied groceries such as salt, sugar, and coffee to retailers in Brussels. This family business from Lembeck is now known as the Colruyt Group.

Operating in three countries
The supermarket chain Colruyt primarily targets families with children. This price fighter is known in Belgium as the supermarket with the lowest price guarantee. In 1979, the company went public. Since going public, the company has grown significantly and has also expanded into other countries. In 1997, the company entered the French market, and in 2008, it opened a branch in Luxembourg.
The company's various activities
Colruyt is not only a retail food company with stores, online shops, and services for individuals, but also a wholesaler with online shops and services for businesses.
Since 2000, Colruyt has had the pickup service Collect & Go. Customers can reserve their order using a computer or smartphone. The next day, they can pick up their order at one of the 200 Colruyt stores associated with a Collet & Go pickup point. Since 2011, customers have been able to send their shopping lists and reserve products by using a smartphone app.
These types of innovations can attract more customers to Colruyt supermarkets. This can be a good reason to buy Colruyt shares.
Experiment with automatic recognition of fruits and vegetables
In 2019 Colruyt experimented with the automatic recognition of fruits and vegetables. A special camera from the company Robivision can instantly recognize the type of fruit or vegetable. This new technology can save time and increase the efficiency at the checkout.
From punch cards to barcode scanners
In 1965, Colruyt was the first store to use punch cards and computers. Customers collected punch cards during shopping, which were then processed by the staff. These cards made it easier to manage the store's inventory. Nowadays, the supermarket naturally uses barcodes.
Whether it is wise to buy Colruyt shares ultimately depends on your personal situation. An advantage of investing in Colruyt stocks is that people always need groceries. This allows the company to make a profit even during economically weak periods. However, it is important that consumers continue to choose Colruyt, so compare the popularity of the supermarket chain with that of its competitors.
Ultimately, Colruyt shares should also fit within your investment portfolio. Therefore, take the time to develop a plan, and please remember that investing in stocks carries risks!
Author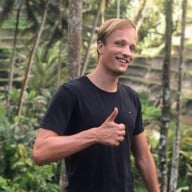 About
When I was 16, I secretly bought my first stock. Since that 'proud moment' I have been managing trading.info for over 10 years. It is my goal to educate people about financial freedom. After my studies business administration and psychology, I decided to put all my time in developing this website. Since I love to travel, I work from all over the world. Click <a href="/about-us/">here</a> to read more about trading.info! Don't hesitate to leave a comment under this article.