Investing in Dash: how do you make money trading Dash?
Just like the Bitcoin, Dash is a so-called cryptocurrency. Dash may be less well known than the bitcoin, but this does not necessarily make the digital currency less interesting. Compared to the bitcoin the Dash has several unique advantages. In addition, the Dash is also very volatile, and as an investor you can benefit greatly from this. In this article we discuss how you can invest in Dash by either buying the cryptocurrency or by actively trading it.
Investing in Dash
There are two ways to invest in Dash. You could choose to actively trade in Dash in the short term. The other option is to physically buy Dash. Below you can read more about these two investment methods.
Trading Dash in the short term
You can obtain the best results with Dash in the short term. The cryptocurrency Dash is not an extremely stable currency. Unlike currencies such as the euro or the dollar the price of Dash changes a lot. By trading in Dash CFD's you can place orders for the various short terms movements. You can do this with an online broker.
One of the best online broker to invest in Dash is Plus500. With Plus500 you can easily place orders for both increasing and decreasing prices. With this broker you can also choose to go short on the Dash. When you go short you speculate on a decreasing price of Dash. By speculating on the Dash in this way, you can also deal with the decreases so that you have more chances to obtain a good result.
You can try this type of investment without a risk using a demo account. Use the button to open a free demo account:
Buying Dash for the long term
In the long-term cryptocurrencies can be a good investment. Considering the serious price falls in 2017, you nevertheless have to be cautious. Therefore, only buy a limited amount of Dash and make sure you carefully consider the perfect time for buying your cryptocurrency.
More and more people see cryptocurrencies as a good long-term investment. Some people even indicate that they consider new digital currencies, such as the bitcoin and Dash, to be the new gold. After all, these digital currencies are often outside the direct control of a central bank, and they also have the necessary privacy benefits. This makes digital currencies even more attractive as a backup.
It is relatively easy to buy Dash for the long term. On the Internet various brokers can be found which offer you the possibility to buy Dash for the long term. You can do this with a reliable crypto exchange:
| Brokers | Information | Register |
| --- | --- | --- |
| | Trade in popular cryptos with a free demo & start today. Cryptoasset are highly volatile and unregulated in the UK. No consumer protection. Tax on profits may apply. | |
| | Speculate on increasing & decreasing crypto prices with the CFD provider Plus500 using a demo account. 82% of retail CFD accounts lose money. | |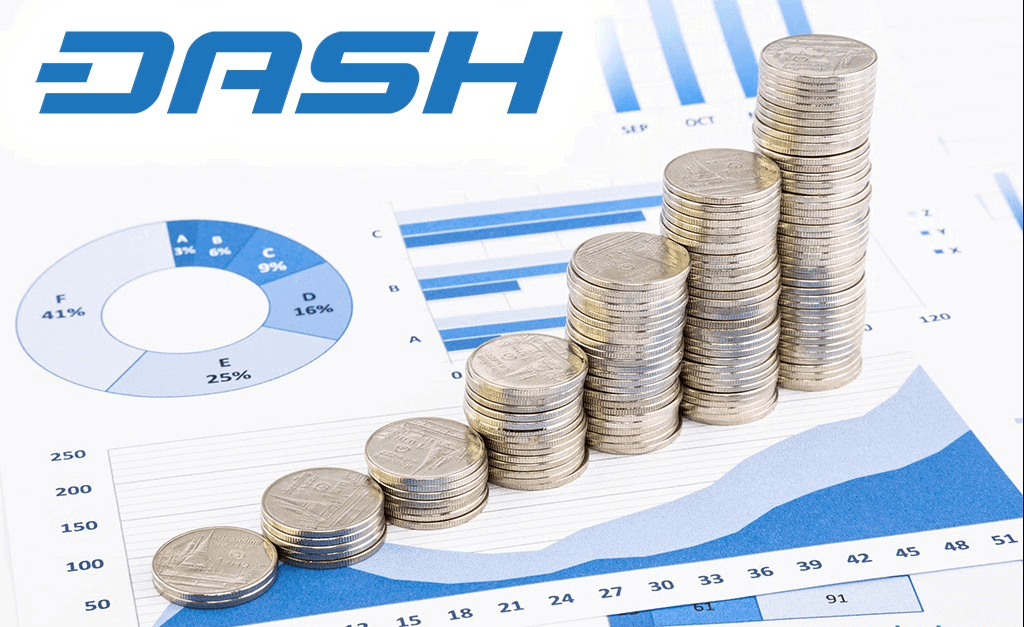 What makes Dash different from the bitcoin?
It is sometimes difficult to see the forest through the many cryptocurrencies. That is why we will briefly discuss the biggest advantages of the Dash versus the bitcoin. A big advantage of Dash is that the confirmation of a transaction goes through the InstaSend payment system and the transaction is approved within seconds. With the bitcoin it can sometimes take hours before a transaction is executed.
It is also important to mention that Dash offers greater privacy than the bitcoin. PrivateSend ensures that your entire history remains private. As a result, Dash may be an even better crypto coin to keep your transactions safe and hidden.
Moreover, it is interesting that Dash uses master nodes. This ensures that not only the miners who find the cryptocurrency are rewarded. Other agencies that provide for the storage and validation of the currency are also rewarded.
Finally, it is interesting to note that 10% of the transaction costs go to a general pot. This pot is called the Dash Treasury. The money in this pot is used to develop new Dash projects, which means the development of Dash is less related to the volunteers' desire to work on it. All these reasons make Dash perhaps an even more interesting investment than the bitcoin.
The future of Dash
When you would like to determine whether to buy or sell Dash, it's a matter of keeping a close eye on the general market sentiment. In 2017 there was a serious cryptocoin price increase followed by a major crash. After the crash it seems like Dash is doing well again.
The question is whether this trend will continue in 2020. However, by timing your investments well, you can still achieve nice profits. After all, the cryptocurrency price is very volatile and by buying Dash at the right moment you can make nice profits. Read more about investing in cryptocurrencies in this article.
Author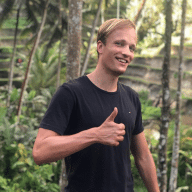 About
When I was 16, I secretly bought my first stock. Since that 'proud moment' I have been managing trading.info for over 10 years. It is my goal to educate people about financial freedom. After my studies business administration and psychology, I decided to put all my time in developing this website. Since I love to travel, I work from all over the world. Click here to read more about trading.info! Don't hesitate to leave a comment under this article.