How to buy Eldorado Gold stocks (2023)?
Do you want to invest in Eldorado Gold stocks? In this article, you can read about how to buy Eldorado Gold shares & you can examine the latest stock price.
Gold is still very popular, especially in uncertain times. You can choose to buy gold yourself, or you can invest in a company that deals with gold.
Below, you can find an overview of brokers where you can buy Eldorado Gold shares:
| Brokers | Benefits | Register |
| --- | --- | --- |
| | Buy Eldorado Gold without commissions. Your capital is at risk. Other fees may apply. | |
| | Speculate with CFD's on increasing & decreasing prices of Eldorado Gold! 82% of retail CFD accounts lose money. | |
| | Benefit from low fees, an innovative platform & high security! | |
| | Speculate on price increases and decreases of Eldorado Gold with a free demo! | |
What is the current stock price of Eldorado Gold?
Are you curious about the current stock price of Eldorado Gold? In the graph below, you can see the current value of Eldorado Gold shares. You can also use the buttons to open a new position directly:
Company details of Eldorado Gold
Below, you can see the key company details of Eldorado Gold.
Analysis of Eldorado Gold stocks
Before deciding whether to buy or sell Eldorado Gold shares, it is important to analyze the stock thoroughly. In the overview below, you can see how Eldorado Gold performed over the past period.
Stock prices of Eldorado Gold over the last 5 days
In the table below, you can see the stock prices of Eldorado Gold of the last 5 days:
What will the price of Eldorado Gold do in 2023?
Are you curious about what analysts think Eldorado Gold will do in 2023 and the following years? Using data from Alpha Vantage, we have combined analyst forecasts. Keep in mind that this figure is just a prediction about the future stock price of Eldorado Gold, and this prediction does not have to come true.
Diversification: Eldorado Gold possesses mines in different countries, which makes it a less risky stock.
Expansions: Eldorado Gold is constantly seeking opportunities to expand. An example of this is the acquisition of QMX Gold Corporation in the past.
Demand for gold: especially during economically weak times, the demand for gold is often strong. This makes Eldorado Gold an interesting addition to your investment portfolio.
What are the risks of investing in Eldorado Gold stocks?
Volatility: fluctuating gold prices can put pressure on Eldorado Gold's stock price.
Exploration risks: new searches for precious metals can fail, resulting in the company spending money but not making any profit.
Environment: mining has a negative impact on the environment, which means that the company can expect more negative attention.
How to invest in Eldorado Gold?
First, open a brokerage account with a reliable broker.
Deposit money from your bank account into the stockbroker.
Select the Eldorado Gold stock.
Determine the amount you want to invest in Eldorado Gold.
Press "buy" to send the order directly to the stock exchange.
About Eldorado Gold
Eldorado Gold is a Canadian producer of gold and base metals. The company has more than 25 years of experience in building and operating mines in Europe, Asia, and the Americas.
Eldorado Gold operates worldwide, with mines in Canada, Turkey, Greece, Romania, Serbia, and Brazil. The company is involved in all facets of mining, including exploration, development, production, and reclamation. The company, founded in 1992, is headquartered in Vancouver, Canada.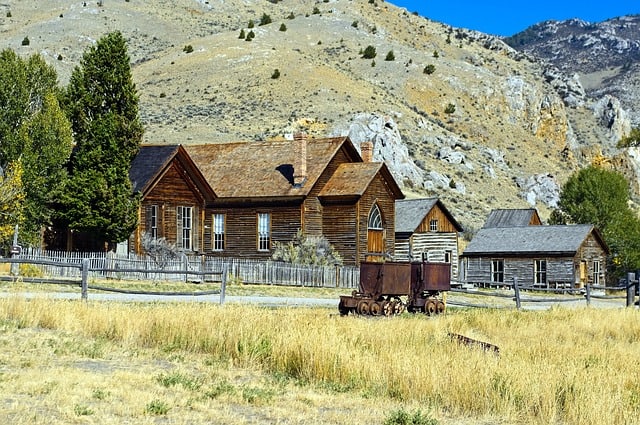 A Decentralized Company
The company consists of several decentralized business units, with offices located in various countries. Employees and management working for the company are typically from the country where the office is located.
Acquisitions by Eldorado Gold
Eldorado Gold has acquired numerous companies. In December 2011, the company announced that it would acquire European Goldfield, a Canadian mining company focused on Europe. The company was acquired in February 2012, which gave Eldorado Gold ownership of the Sertej mine in Romania and the Sartoni mine in Greece.
In May 2017, the company announced its acquisition of Canadian junior company Integra Gold Corp. The acquisition was completed in June 2017, which gave Eldorado Gold ownership of the Lamaque mine in Canada.
Do you think the company will make more interesting acquisitions in the future? This could easily affect the Eldorado Gold stock price.
2015: Tax Evasion
In 2015, the Netherlands helped companies evade taxes in Greece. Eldorado Gold used empty Dutch letterbox companies. These are companies that do not employ anyone and are only created to avoid taxes. Interest income from a Greek subsidiary is shifted through the Dutch letterbox company to Barbados.
Such constructions can damage the company's reputation. Therefore, it is essential to monitor these developments if you want to invest in Eldorado Gold shares.
2017: Production
In 2017, Eldorado Gold produced approximately 393,000 ounces (ca. 15 t) of gold. At the end of 2017, the company had a proven and probable gold reserve of approximately 17.3 million ounces. Eldorado Gold operates the largest gold mine in Turkey and is one of the largest foreign investors in Greece.
Whether investing in Eldorado Gold stocks is wise depends heavily on the economic situation. When there is a lot of uncertainty about the economic future, it may be wise to invest in a company that deals with gold. Profit margins on the commodity increase, which allows companies like Eldorado Gold to generate more profits.
It is also important to keep an eye on the development of new mines. For example, Eldorado Gold currently works on a project in the Skouries mine in Greece, which contains 140,000 ounces (5.29 t) of gold. They are also exploring a mine in Canada that contains 150,000 ounces (5.67 t) of gold. If Eldorado Gold is successful in claiming and operating these new mines, it could increase the company's profitability. This could be a good reason to buy Eldorado Gold shares.
However, there are also risks to consider: for example, the Greek government must be willing to collaborate with Eldorado Gold. Additionally, mine construction costs are very high: costs can run into the hundreds of millions. It is also advisable to compare the company with competing gold mines: other gold mines may pay out dividends, which can make them a more attractive investment.
Author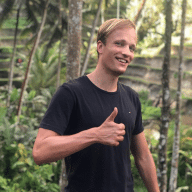 About
When I was 16, I secretly bought my first stock. Since that 'proud moment' I have been managing trading.info for over 10 years. It is my goal to educate people about financial freedom. After my studies business administration and psychology, I decided to put all my time in developing this website. Since I love to travel, I work from all over the world. Click here to read more about trading.info! Don't hesitate to leave a comment under this article.