Buying Ethereum Classic: how to invest in ETC?
If you want to invest in cryptocurrencies, it is of time to think carefully about the types of coins you choose for your investment. Since there are thousands of projects to choose from, it is useful to make a selection. One of the coins that many people have seen is Ethereum Classic. Are you also curious whether investing in Ethereum Classic is smart, and would you like to know what you can do with Ethereum Classic? Read on, in this article we will show you everything.
How to buy Ethereum Classic?
Ethereum Classic is a spin-off of the Ethereum cryptocurrency. The Ethereum is clearly larger and more popular than Ethereum Classic. However, there is still a large community supporting Ethereum Classic. Because of this, the price of Ethereum Classic can still fluctuate a lot, which can make it attractive to invest in the coin.
Do you want to buy the Ethereum Classic cryptocurrency? You can do this at a reliable crypto exchange:
| Brokers | Information | Register |
| --- | --- | --- |
| | Trade in popular cryptos with a free demo & start today. Cryptoasset are highly volatile and unregulated in the UK. No consumer protection. Tax on profits may apply. | |
| | Speculate on increasing & decreasing crypto prices with the CFD provider Plus500 using a demo account. 82% of retail CFD accounts lose money. | |
What is Ethereum Classic – goal of the project
First we need to take a look at what Ethereum Classic is. Ethereum Classic is in fact nothing more than the original Ethereum blockchain with some minor modifications. Ethereum (ETH) is an invention of the famous Vitalik Buterin. In 2015, he built a special platform based on blockchain technology and called it Ethereum. This blockchain allows for the implementation of decentralized applications and smart contracts.
In 2016, developers within Ethereum proposed a complex smart contract called Decentralized Autonomous Organization (DAO). This implementation would make the development of decentralized applications (dApps) on the Ethereum blockchain a lot easier than before. Less than two months after the launch of DAO, $50 million was stolen by a hacker. In the aftermath of the attack, the Ethereum Foundation met and decided that necessary changes needed to be made to the network. From here, Ethereum Classic was born.
The Hard Fork of Ethereum Classic
Ethereum Classic is in fact a spin-off from Ethereum itself. A number of developers did not want to make any changes to the Ethereum network. They resisted these changes and decided to continue independently. This team continued the original blockchain and completely separated from Ethereum in July 2016. It was predicted that the original blockchain would disappear after the split, only this did not turn out to be entirely the case. Today, the project still exists, and it is still possible to invest in Ethereum Classic.
Difference from Ethereum itself – mining of blocks
ETC has a number of important differences compared to ETH itself. These differences are well reflected in the mining of the coins. Ethereum has made it more difficult to create blocks as more blocks are issued. This will eventually force all miners to switch to proof of stake. This is a special algorithm where it is no longer necessary to solve formulas to mine the blocks.
However, ETC is planning to stick with the mines and does not want to move away from them at all. Because the block times at ETC are extremely short, the transaction costs are also very low. This makes it a more advantageous option for developers who would like to conduct transactions on the platform. This is why ETC has experienced such tremendous growth.
De Emerald Software Development Kit (SDK)
One of the unique components of Ethereum Classic is the Emerald Software Developer Kit. This is a special tool for building dApps. The SDK contains all the important components for developers that are necessary for the development of these apps.
Since Ethereum Classic is a platform, the goal is of course to attract as many developers to the platform as possible. Ethereum Classic wants to focus on the Internet of Things. This is the connection between everyday devices, such as a fridge that is connected to your phone. The special blockchain technology allows these devices to connect to each other securely.
Ethereum Classic Team
It is always useful to know more about the team of a particular project. This is no different when you want to start investing in Ethereum Classic. The Ethereum Classic team has been under the radar for a long time. The lack of a leader who is much in the news really fits with their view that Ethereum Classic is decentralized. This means that they don't think anyone should have as much influence on the platform.
Currently, Ethereum Classic is managed by ETC Labs and the IOHK Grothendieck team. These are both teams that have a lot of experience and expertise, which means you are dealing with a very reliable cryptocurrency.
Investing in Ethereum Classic through an exchange
If you would like to invest in Ethereum Classic yourself, in many cases you will end up at a special crypto exchange. This is logical, because this is the place where supply and demand come together. On the exchange, you can convert Bitcoin or Pounds to Ethereum Classic. By choosing a well-known exchange you can safely trade Ethereum Classic. After your purchase it is possible to leave your coins on the exchange itself. This means it is no longer necessary to have your wallet.
Conclusion – should you invest in Ethereum Classic or not?
This article should have taught you everything about what Ethereum Classic is and whether it is wise to invest in this project as well. Whether you are wise to invest in Ethereum Classic depends entirely on your vision of the future of the crypto market. If you think that Ethereum Classic will bring many advantages compared to Ethereum, you should definitely invest in it. However, if you think that Ethereum itself is better, then it is better to ignore Ethereum Classic.
Author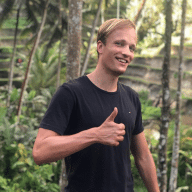 About
When I was 16, I secretly bought my first stock. Since that 'proud moment' I have been managing trading.info for over 10 years. It is my goal to educate people about financial freedom. After my studies business administration and psychology, I decided to put all my time in developing this website. Since I love to travel, I work from all over the world. Click here to read more about trading.info! Don't hesitate to leave a comment under this article.