How to buy Euronext shares (2023) – invest in Euronext stocks
Do you want to buy Euronext stocks? In this article, we will discuss how to invest in Euronext shares, and you can examine the current stock price of Euronext.
Do you believe that Euronext will continue to grow in the future? Then it may be attractive to buy Euronext shares for the long term. Pay close attention to whether more major companies list their shares on the exchanges of Euronext. Interesting acquisitions can also contribute to the company's performance. You can buy Euronext shares directly through a reliable broker:
| Brokers | Benefits | Register |
| --- | --- | --- |
| | Buy Euronext without commissions. Your capital is at risk. Other fees may apply. | |
| | Speculate with CFD's on increasing & decreasing prices of Euronext! 82% of retail CFD accounts lose money. | |
| | Benefit from low fees, an innovative platform & high security! | |
| | Speculate on price increases and decreases of Euronext with a free demo! | |
Company information of Euronext
Below, you will find the key company information of Euronext.
Stock prices of Euronext over the last 5 days
In the table below, you can see the stock prices of Euronext from the last 5 days:
Why might it be interesting to invest in Euronext stocks?
Strong growth potential: Euronext is a leading European stock exchange with a strong track record. Euronext has built a good position for further growth and benefits from the integration of European financial markets.
Dividend: Euronext pays an attractive and relatively stable dividend.
International presence: Euronext operates in ten countries, which reduces its dependence on the results in any specific region.
What are the risks of Euronext stocks?
Volatility: Euronext performs better during periods of high volatility. An increase in trading volume within Europe can give a boost to the stock price.
Competition: Euronext faces competition both within and outside Europe. This competition can put pressure on Euronext's profit margin.
Regulation: The legislation surrounding stock exchanges changes regularly and can affect the company's profitability.
Who are the main competitors of Euronext?
You can buy Euronext shares similar to other stocks through a stockbroker. Are you curious about which stockbrokers allow you to buy Euronext shares? Click here to directly compare different brokers.
You can invest in Euronext shares completely commission-free with many brokers. This allows you to invest in Euronext shares with a small amount of money.
Navigate within the trading platform to the Euronext stock and enter the amount you want to invest. With a market order, you can then buy the shares directly, and with a limit order, you can set a maximum price you are willing to pay.
About Euronext
Euronext NV is a much larger company than many investors think. Euronext owns several exchanges in Europe, such as the stock exchanges of Amsterdam, Paris, and Brussels. In June 2014, Euronext itself went public. The company is listed on the stock exchanges in Brussels, Paris, and Amsterdam. The company's headquarters are located in Amsterdam.
Company History
The history of Euronext begins in September 2000 when Euronext was established in Amsterdam as a public limited company. The company had branches in Belgium, France, the United Kingdom, and Portugal right from the start. The Lisbon Stock Exchange was added to the company in 2002.
In 2002, the company also introduced a new platform which integrated the stock exchanges of Amsterdam, Brussels, Paris, and Lisbon.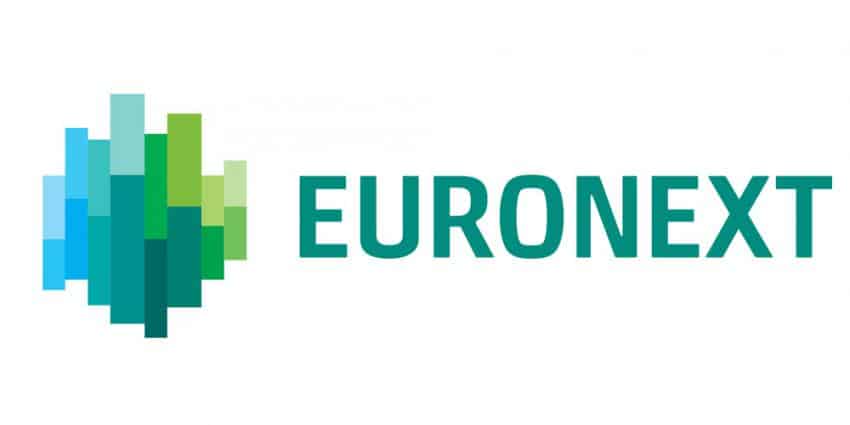 What does Euronext do?
Euronext makes it possible to buy and sell stocks.
Exploring new opportunities
Euronext constantly expands the available trading opportunities by acquiring new stock exchanges. Among others, the company acquired the London International Financial Futures and Options Exchange (LIFFE) and the Bolsa de Valores de Lisbao e Porto (BVLP). Through these acquisitions, the company is no longer only active in the Netherlands, Belgium, and France, but also in England and Portugal. Euronext aims to acquire more exchanges in (Western) Europe to further expand its position.
Do you think these acquisitions will contribute to the success of Euronext? Then it may be wise to buy Euronext shares.
Largest European marketplace with significant influence
The combined Euronext exchanges have now become the largest European marketplace for stocks. This largest European marketplace holds more influence than national exchanges from other countries. This makes it possible to attract larger institutional investors as well.
A company with a Dutch touch
Although Euronext operates in various European countries, the company still has a Dutch touch. The company was established under Dutch law. Furthermore, it still has a head office in Amsterdam.
Euronext stock indices
The largest traded funds can be found in the Euronext 100.
The next largest 150 funds can be found in the Next 150.
The company's European branches also use their own indices. For example, in Brussels, the BEL20 is used, in Paris the CAC40, and in Lisbon, the PSI-20.
Many investors are unaware that they can also invest in the stock exchange itself. By buying Euronext shares, you invest in Europe as a financial region. Euronext manages the stock exchanges of various major European countries and benefits from trading activities in these regions. When Europe becomes more attractive to (international) investors, Euronext's profits can also increase.
Therefore, it is worthwhile to compare Euronext directly with the largest international stock exchanges. Furthermore, research the financial climate of Europe and examine the prospects for the future within Europe.
As Euronext benefits from trading volume, the company can achieve good results even during economic downturns. Therefore, thoroughly research the development of the popularity of investing.
Author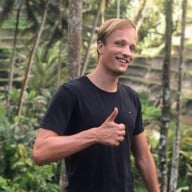 About
When I was 16, I secretly bought my first stock. Since that 'proud moment' I have been managing trading.info for over 10 years. It is my goal to educate people about financial freedom. After my studies business administration and psychology, I decided to put all my time in developing this website. Since I love to travel, I work from all over the world. Click <a href="/about-us/">here</a> to read more about trading.info! Don't hesitate to leave a comment under this article.