How to buy Euronext shares?
Everyone knows nowadays that it is possible to trade in shares. But did you know that it is also possible to trade in shares of the stock exchange itself? You can do this by buying and selling shares on Euronext. In this article we discuss how you can do this and we also show the current stock price of the company Euronext.
Do you want to buy Euronext shares? You can directly trade in Euronext stocks with one of these reliable brokers:

| Brokers | Benefits | Register |
| --- | --- | --- |
How can you actively invest in Euronext?
Euronext is a company that manages various stock exchanges. They earn a small amount for each transaction. This can make it attractive to actively invest in Euronext shares. When many people buy & sell stocks at the same time, the profitability of the company can increase. By actively trading, you can respond directly to these kinds of positive trends.
Plus500 is a good broker where you can actively speculate on the price movements of Euronext CFDs. With Plus500, you can open positions on both rising and falling prices. Would you like to try the possibilities for free with a risk-free demo? Then open an account directly with Plus500:
About the company Euronext
Euronext NV is a much larger company than many investors think. After all, this company does not only manage the stock exchange in the Netherlands, they actually own it. The company also owns other stock exchanges in Europe, such as the Paris and Brussels stock exchanges. Euronext itself went public in June 2014. The company is listed on the Brussels, Paris and Amsterdam stock exchanges. The head office of this company is in Amsterdam.
Company history
The history of Euronext starts in September 2000: then Euronext is established in Amsterdam as a public limited company. Right from the start, the company had branches in Belgium, France, the United Kingdom and Portugal. The Lisbon Stock Exchange was added to the company in 2002.
In 2002, the company also introduced a new platform integrating the exchanges of Amsterdam, Brussels, Paris and Lisbon.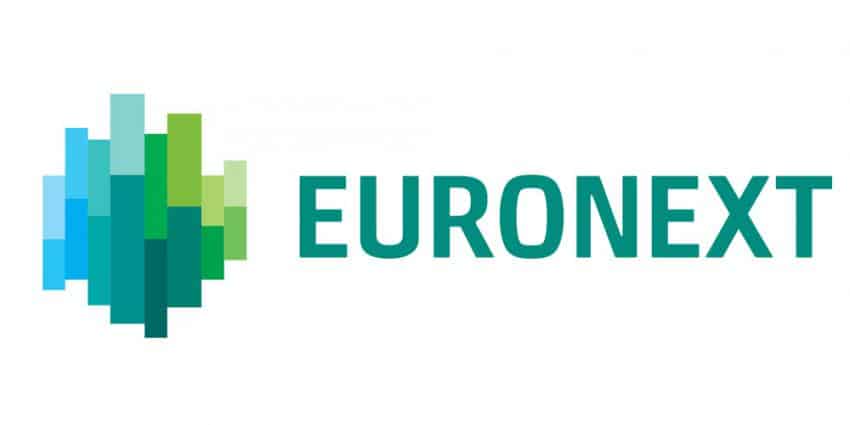 What does Euronext do?
It is thanks to Euronext that we can buy shares. We can trade those stocks, or we can sell them again. When trading shares, private investors can use different brokers. Euronext makes it possible for you, as an investor, to trade in shares with a broker.
Search for new possibilities
Euronext is constantly expanding its trading opportunities. They do this by buying new stock exchanges. These include the London International Financial Futures and Options Exghange (LIFFE) and the Bolsa de Valores de Lisbao e Porto (BLVP). As a result of these acquisitions, the company is no longer only active in the Netherlands, Belgium and France, but also in England and Portugal. The company apparently wants to take over even more stock exchanges in Europe. The western part of Europe apparently has priority in these takeovers.
Do you think these acquisitions will contribute to the success of Euronext? In that case, it may be smart to buy Euronext stocks.
Europe's largest influential marketplace
The combined stock exchanges of Euronext are now the largest European marketplace for shares. This largest European marketplace has more influence than national stock exchanges from other countries. This makes it possible to attract the larger industrial investors as well.
Why do large institutional investors like doing business with Euronext? They do so because this company offers large institutional investors the opportunity to purchase shares of various companies.
Company with a Dutch touch
The company Euronext is therefore active in various European countries. Nevertheless, the company still has a Dutch touch. The company was once founded under Dutch law. Moreover, there is still a head office in Amsterdam. The Netherlands therefore still plays an important role for this company.
The stock market indices of Euronext
Different stock exchange indices are used by Euronext:
The largest funds that are traded can be found on the Euronext 100.
The following 150 funds can be found in the Next 150
Branches of the company in Europe also use their indices. For example, the BEL20 is used in Brussels, the CAC40 in Paris and the PSI-20 in Lisbon.
Euronext benefits from corona crisis
In the first quarter of 2020, the outbreak of corona caused panic on those stock exchanges. Euronext profited from this. In these uncertain times, price fluctuations arose. These price fluctuations stimulated trading. In the first quarter of 2020, the turnover generated by trading in shares increased by no less than 73% compared to the turnover of the previous year.
Author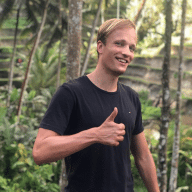 About
When I was 16, I secretly bought my first stock. Since that 'proud moment' I have been managing trading.info for over 10 years. It is my goal to educate people about financial freedom. After my studies business administration and psychology, I decided to put all my time in developing this website. Since I love to travel, I work from all over the world. Click here to read more about trading.info! Don't hesitate to leave a comment under this article.