How can you invest with fake money?
Today I received a question in the mail as to whether it is possible to invest with fake money. The answer to this question is fortunately 'yes'! By practising with fake money, you can discover if investing is something for you. But where can you actually invest with fake money and how do you go about it?
Where can you invest with fake money?
There are several brokers where you can practice investing by using fake money. The great thing about investing with fake money is that you can clearly see the results you would achieve in the real world. Therefore, it is certainly advisable to practice with fake money first to find out if investing is for you. Below we discuss a few options where you can invest with fake money:
Would you rather buy & sell stocks for the long term yourself? Then it is attractive to build a virtual portfolio! With eToro's demo software, you can buy and sell shares with fake money, completely without risk. In this way, you can try out different investment strategies without risk.
At eToro, you also have the opportunity to follow other successful traders. You then automatically open the trades of other users in your account. As soon as you are ready, you can deposit money at eToro: you can then buy and sell all shares without paying commissions (other fees applicable). Use the button to open an account at eToro immediately:
Plus500: Try active trading
One of the best places to trade with fake money is Plus500. At Plus500, you can use a demo account to try trading CFD's on stocks, commodities, Forex and more, completely risk free. The beauty of a fake account is that you can't lose a cent: the money is entirely fictitious!
This makes it possible to discover how skilled you are in trading. This is because the conditions within the demo account are identical to the real conditions.
Do you want to try trading with fake money at Plus500? Then use the button below to open an account at Plus500:
What are the pros and cons of investing with fake money?
Investing with fake money has its advantages. By first practising with fake money, you can for example try out different brokers and strategies. By exploring the stock market without any risks, you will discover which way of investing suits you best without having to lose money. Moreover, investing with fake money makes it easier to get used to making decisions based on your ratio.
However, it is important to be careful with your fake money investments. For example, it is a lot easier to make rational decisions when you invest with fake money. Moreover, on a demo account you often trade with a large amount of money, which makes it easier to spread your risks. When you trade with a smaller amount of money, you can't buy as many investment products, and you are more likely to blow up your account.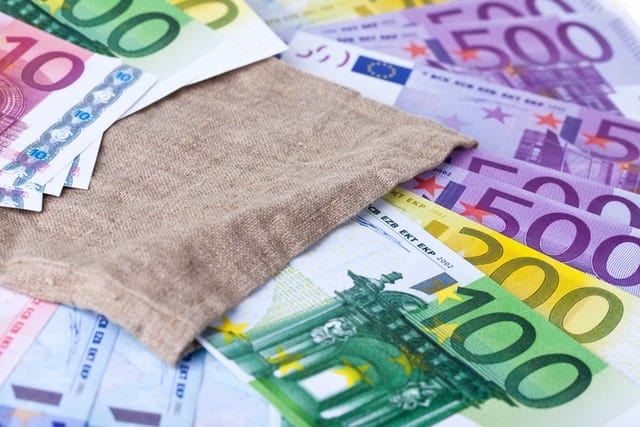 What is a good way to use the fake money?
Despite its drawbacks, a fake money trading account can be very rewarding. It is important, however, to see your trading account as more than just a toy. Use the account to try out different options and take enough time to think over your decisions. By evaluating your investment behaviour, you can ensure that you make better decisions in the future.
However, it is important to make realistic decisions: do not invest randomly in investment products and pretend the money in your account is real.
Getting started with fake money
In the beginning, investing can be quite overwhelming: you have so many choices & possibilities that all contribute to your success. It's wise to start simple, don't fill up the charts with all sorts of complicated analyses and technical lines right away.
To keep an overview, it is much smarter to focus on a select number of securities first. For instance, you can decide to keep an eye on ten or so stocks and ten or so commodities. Within these securities, you then look for certain patterns every day.
Especially recurring patterns are very interesting: you can anticipate on this! Capitalizing on recurring patterns in charts is part of technical analysis, where we do not take the news into account and invest mainly based on what we see in the chart.
Example of an investment
Suppose; you have found a share in your account with fake money that moves between two points: there is a consolidation. You can anticipate this by selling at the highest point and buying at the lowest point.
With modern investing, you can also open a position on falling prices: you do this by opening a short position. You can also try short selling with the fake money on your account.
When the price of Q stock moves back and forth between a price of $1 and $2, you can decide to short sell at the price of $2 and to buy at the price of $1. You can then by means of an order close the position automatically as soon as the point has been reached where the price often reverses.
Ready to invest with real money?
With a fake money account, it is possible to switch to a real account at any time. With a real account, you can trade with real money in stocks and other financial products.
However, it is important to be careful when switching from fake money to real money. Do not underestimate what it means to invest with your money: a real loss feels a lot more painful than a fictitious one. Many investors who suddenly start investing with real money make many mistakes: they act on their emotions and lose a lot of money as a result. Therefore, it is important to build up real money investing slowly.
The great thing about Plus500 is that you can start trading with a deposit of, say, $100. It's wise to start with a low amount; that way you don't run too much risk right away. Use the button below to open an account with Plus500 immediately:
Author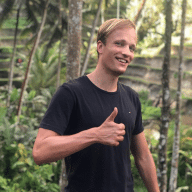 About
When I was 16, I secretly bought my first stock. Since that 'proud moment' I have been managing trading.info for over 10 years. It is my goal to educate people about financial freedom. After my studies business administration and psychology, I decided to put all my time in developing this website. Since I love to travel, I work from all over the world. Click here to read more about trading.info! Don't hesitate to leave a comment under this article.