How to buy Ferrari shares (2023)? – invest in Ferrari
Are you considering buying Ferrari shares? In this article, you can read how to invest in Ferrari stocks. You can also compare the strengths and weaknesses within the analysis.
Ferrari is worth a lot of money because it is a strong brand. The company hardly needs to spend money on advertising: people want to own a Ferrari because it's 'cool'.
Ferrari achieves this reputation by making it an exclusive brand, which puts limitations on its growth. By conquering new markets and releasing exclusive, more expensive models, Ferrari still manages to achieve higher revenues. This is why you might consider buying Ferrari shares. But what is the best place to do buy Ferrari stocks?
| Brokers | Benefits | Register |
| --- | --- | --- |
| | Buy Ferrari without commissions. Your capital is at risk. Other fees may apply. | |
| | Speculate with CFD's on increasing & decreasing prices of Ferrari! 82% of retail CFD accounts lose money. | |
| | Benefit from low fees, an innovative platform & high security! | |
| | Speculate on price increases and decreases of Ferrari with a free demo! | |
What is the stock price of Ferrari?
In the chart, you can see how the Ferrari stock performs. You can also use the buttons to invest in Ferrari stocks directly.
Company details of Ferrari
Below you can find the most important company details of Ferrari.
Stock prices of Ferrari over the last 5 days
In the table below, you can see how the stock price of Ferrari performed over the last 5 days:
Strong brand: a Ferrari car is still the number one boy's dream for many people.
Diversification: Ferrari earns a large part of its money by selling clothing, accessories, and watches.
High profitability: thanks to the high profit margins, Ferrari manages to achieve solid financial results yearly.
Limited supply: because there are only a few Ferrari cars on the market, the company can ask a high price for them.
These are the biggest risks of investing in Ferrari stocks
Production costs: the production of a Ferrari car costs a lot of money. If the costs continue to rise, the profit margin may decrease.
Supply: Ferrari produces exclusive cars, which means that the company cannot bring more cars to the market quickly. This limits the potential profitability of the company.
Intense competition: Ferrari competes with other luxury car brands. Most people buy a maximum of one luxury car, which means that decreasing popularity can put pressure on results.
Dependency: Ferrari is dependent on one specific sector for its profitability.
What are the biggest competitors of Ferrari?
Lamborghini
Porsche
Aston Martin
McLaren
Bugatti
Step 1: first open an account with a broker where you can invest in Ferrari shares.
Step 2: now activate your investment account by fully verifying your identity.
Step 3: deposit money from your bank account directly to your new stock account.
Step 4: select the Ferrari stock to open the order screen.
Step 5: now enter the amount you want to invest and press buy. Congratulations, you have now opened your first investment in Ferrari shares!
About the company Ferrari
Enzo Ferrari started as a driver at Alfa Romeo in 1913. In 1929, he founded the Ferrari company, which was then a racing team. It was only in 1947 that the company became a car manufacturer. In that year, Ferrari produced its first legal streetcars. The headquarters of this Italian car manufacturer is located in Maranello, Italy.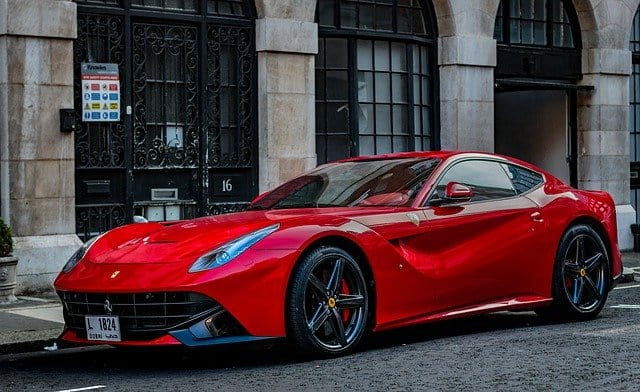 Ferrari is an exclusive car brand.
To ensure this exclusivity, no more than 7,000 Ferraris were produced each year for many years. Production has now increased slightly, which reduces the exclusivity of the brand.
Higher production volumes do provide the opportunity to increase revenue and achieve higher profits.
In addition, the company sells more cars in new markets. The number of wealthy people in China increases, which allows the company to produce more cars and sell them in these growth regions.
Ferrari's Sales Market
About one-third of the approximately 9,000 cars produced each year go to North and South America. In Europe, Germany and the United Kingdom are the most important sales markets. In 2018, 700 cars were sold in the People's Republic of China.
Products with the Ferrari Brand Name
This exclusive car brand generates revenue not only from car sales, but also from the sale of various items bearing the Ferrari brand name. These include clothing, bags, perfumes, watches, and scale models. There are many items with the Ferrari name on them, which can be purchased at special Ferrari stores in cities such as London, Barcelona, Rome, and Dubai.
Ferrari earns a lot of money because the name means something to many people. People think the car is cool and dream of owning one someday. By buying products from the brand, they can still feel like they own a Ferrari. This type of merchandising brings in a lot of extra income for Ferrari: more than 30% of total revenue comes from selling these types of items.
Value increases of Ferrari cars
The beautiful models of Ferrari often become classics with a hefty price tag. For example, a collector of cars from this Italian brand would have to pay £1.5 million for a Ferrari F50 which is 328% more than the purchase price in 1995.
FiatChrysler Says Goodbye to Ferrari
Ferrari becomes independent after 47 years. In 1969, Fiat bought 50% of Ferrari's shares and increased its stake to 90% in 1988. In 2016, FiatChrysler (FCA) sold its shares, which was a painful farewell since Ferrari was a lucrative branch of the company. FCA lost a whopping 37% of its stock market value when saying goodbye to Ferrari.
IPO of Ferrari
Ferrari went public in October 2016 by bringing 10% of its shares, approximately 17.2 million shares, to the New York Stock Exchange. The share price at issue was $52, and it increased to almost $56 on the first day of trading. The IPO raised $894.4 million in total.
If you want to invest in a luxury car brand, Ferrari can be a good choice. Due to the high demand for its cars, the profit margin on each sale is high. Additionally, Ferrari is a strong brand, and the company earns a lot of money from selling extra accessories.
However, it is essential to keep an eye on the competition. If people prefer to buy cars from another brand, the company's profitability can quickly decline. It is also smart to monitor production costs as they can affect the profitability of the company.
Before buying Ferrari stocks, it is important to analyse whether the stock fits within your investment portfolio. If you believe it does, you can consider investing in Ferrari shares.
This post is also available in: Italiano (Italian)
Author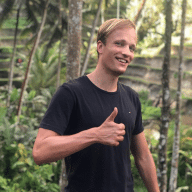 About
When I was 16, I secretly bought my first stock. Since that 'proud moment' I have been managing trading.info for over 10 years. It is my goal to educate people about financial freedom. After my studies business administration and psychology, I decided to put all my time in developing this website. Since I love to travel, I work from all over the world. Click here to read more about trading.info! Don't hesitate to leave a comment under this article.