How to buy Hugo Boss shares (2023) – invest in Hugo Boss
Hugo Boss is known for its expensive yet fashionable business clothing. This successful clothing brand also welcomes investors with open arms. Do you want to invest in Hugo Boss stocks? In this article, you will learn how to buy Hugo Boss shares and you also have access to the current stock price.
How to buy Hugo Boss stocks?
When considering an investment in Hugo Boss shares, it is wise to keep an eye on the new clothing lines the company introduces. Do you think the company's new outfits will be well-received? In that case, it may be smart to buy Hugo Boss stocks through a reliable broker:
| Brokers | Benefits | Register |
| --- | --- | --- |
| | Buy Hugo Boss without commissions. Your capital is at risk. Other fees may apply. | |
| | Speculate with CFD's on increasing & decreasing prices of Hugo Boss! 82% of retail CFD accounts lose money. | |
| | Benefit from low fees, an innovative platform & high security! | |
| | Speculate on price increases and decreases of Hugo Boss with a free demo! | |
What is the current stock price of Hugo Boss?
Are you curious about the current stock price of Hugo Boss? In the graph below, you can instantly see how Hugo Boss stocks are performing. Moreover, you can use the buy & sell buttons to start trading Hugo Boss shares right away.
Company data of Hugo Boss
Below, you can find the key company data of Hugo Boss.
Analysis of Hugo Boss stocks
Before deciding whether to buy or sell Hugo Boss stocks, it is important to analyse the stock thoroughly. In the overview below, you can see how Hugo Boss has performed over the past period.
Stock prices of Hugo Boss over the last 5 days
In the table below, you can see the stock prices of Hugo Boss from the last 5 days:
What does the price of Hugo Boss do in 2023?
Are you curious about what analysts predict for Hugo Boss in 2023 and the following years? We have combined the predictions of analysts using data from Alpha Vantage. Remember that this figure is merely a forecast about the price development of Hugo Boss and it may not come true.
Strong brand: Hugo Boss is a well-known brand recognized for its quality and style. Customers are more likely to choose clothes from this brand over a competitor.
Global presence: Hugo Boss operates in over 100 countries and benefits from growth in emerging economies.
R&D investments: Hugo Boss regularly introduces new products, which keeps customer interest high.
Status: In countries like China and India, affluent individuals consider it important to demonstrate their wealth. A "status brand" like Hugo Boss cleverly caters to this demand.
Dividends: Hugo Boss pays out annual dividends, which allows you to build income through investments in Hugo Boss stocks.
What are the risks of investing in Hugo Boss stocks?
Economy: Hugo Boss's performance is dependent on the economic situation. People spend more on fashion when they have disposable income.
Competition: The competition within the fashion industry is fierce. If customer preferences change, Hugo Boss's results can be affected.
Costs: Production costs for Hugo Boss increased due to rising raw material and labour costs.
Sustainability: Hugo Boss has received criticism for its use of leather and fur in its products. This can damage the brand's reputation and lead to certain customers boycotting the brand.
Who are the main competitors of Hugo Boss?
Armani
Gucci
Prada
Ralph Lauren
Versace
How to invest in Hugo Boss stocks?
Open an account with a stockbroker: Take the time to compare different brokers. Click here to directly open an account with a broker.
Activate your investment account: Activate your investment account by uploading a copy of your passport and proof of address.
Deposit sufficient funds: Determine the amount you want to invest in Hugo Boss stocks and deposit that amount into your investment account.
Buy Hugo Boss stocks: Research whether it is a good time to buy Hugo Boss stocks. If it is, you can place an order directly.
Evaluate your investment: Take the time to evaluate your investment in Hugo Boss shares.
About Hugo Boss
Hugo Boss is a German clothing brand founded in 1923 in the German town of Metzingen. The company produces fashion clothes, shoes, and accessories. The company is named after the fashion designer Hugo Boss. The company's headquarters is located in Metzingen.
The Nazi Past of Hugo Boss
Due to its special relationship with the Nazis, Hugo Boss is one of the German companies with a tainted history. During the time of National Socialism, from 1933 to 1945, Hugo Boss provided clothing for the Nazis. The company manufactured uniforms for the SA, the SS, the Hitler Youth, and Hitler's personal bodyguard.
The company, the tailor of the Nazis, benefited from this special relationship with the Nazis. However, after the war, the company denied its involvement with the Nazis. In 1997, French historians found evidence of their involvement. Only then did the company acknowledge its role as the tailor for the Nazis.
An apology message was posted on the company's website, and compensation was paid to former forced labourers.
The company focuses on men's clothing and other products
After World War II, Hugo Boss shifted its focus to men's clothing. In 1950, the company received its first order for men's clothing. The first ready-to-wear suits were produced in 1960. Later, the company decided to expand its product range. In 1984, it started its fragrance line. Since 1995, the company has also been producing leather shoes. Accessories currently made by Hugo Boss include belts, eyewear, and watches.
Hugo Boss has been producing women's clothing since 1997. The company has also been manufacturing children's clothing since 2009. Do you think the company can keep up with the latest fashion trends? If so, it may be attractive to buy Hugo Boss stocks.

Marketing by Hugo Boss
Since 1996, Hugo Boss AG has sponsored the biennial Hugo Boss Prize of the Guggenheim Foundation. Additionally, the company supports various art exhibitions. The company has also been working with the Salzburg Festival for many years, providing numerous performances since 1999. Since 1987, Hugo Boss has been awarding the Hugo Boss Fashion Award to fashion students from the Stuttgart State Fashion School.
The company is also involved in sports sponsorship. For example, they sponsor motorsport, sailing, golf, and football. They started in 1972 with the sponsorship of McLaren Racing and racing driver Jochen Maas. Hugo Boss also sponsors the clothing for the German national football team and has its own sailing team.
Criticism of Employee Payment
Hugo Boss paid its employees in Turkey and Croatia far too little. In both countries, employees received only between 308 and 440 euros per month. In Turkey, this salary was well below the subsistence level of €1,002. The company did not respond to a questionnaire from the Clean Clothes Campaign.
Such practices can be detrimental to the company's reputation. When people then choose to ignore the company, it can put sales under pressure. As a result, the stock price of Hugo Boss can decline.
Should you buy Hugo Boss stocks?
Investments in luxury brands like Hugo Boss can be profitable. In China, we see a rapidly growing middle class that is willing to spend money on expensive clothing. A company like Hugo Boss can benefit from this development and sell its products to an increasingly wider audience.
It is crucial for Hugo Boss to stay ahead of the competition. Marketing will be essential since consumer decisions are primarily driven by emotions.
When considering an investment in Hugo Boss stocks, it is important to research if it aligns with your current strategy.
Author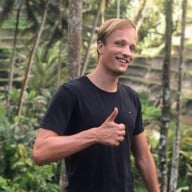 About
When I was 16, I secretly bought my first stock. Since that 'proud moment' I have been managing trading.info for over 10 years. It is my goal to educate people about financial freedom. After my studies business administration and psychology, I decided to put all my time in developing this website. Since I love to travel, I work from all over the world. Click <a href="/about-us/">here</a> to read more about trading.info! Don't hesitate to leave a comment under this article.